The award-winning Capilano Library in Edmonton, Alberta features a captivating geometric design influenced by its natural surroundings. Patkau Architects Inc. were inspired by the local terrain, specifically the area's hidden ravine. The building's playful, organic design provides the local residents with much-needed community space.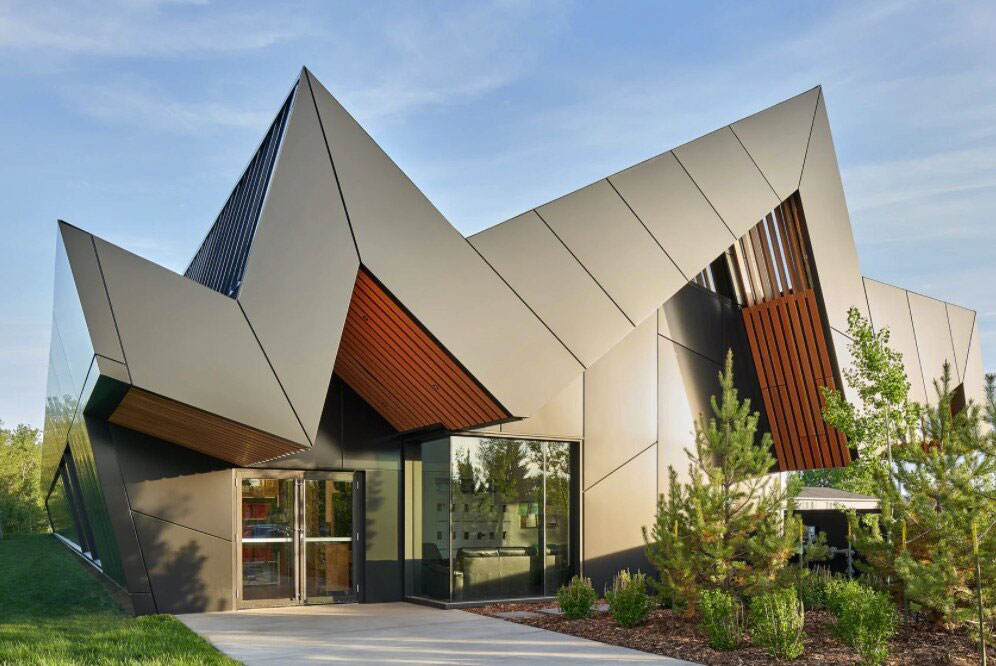 ©Christophe Bénard Photography
The 11,000 square-foot library was designed with three parallel zones with corresponding and distinctive roof peaks. Each zone was purposefully designed to respond to "scale, function, natural light, and view," the architects describe. Group2, who provided architectural consultancy services for the project, explain, "The interior organization of the library is planned as three zones parallel to the ravine including flexible spaces for staff, collections, and community along with fixed spaces which form a quiet edge to the street."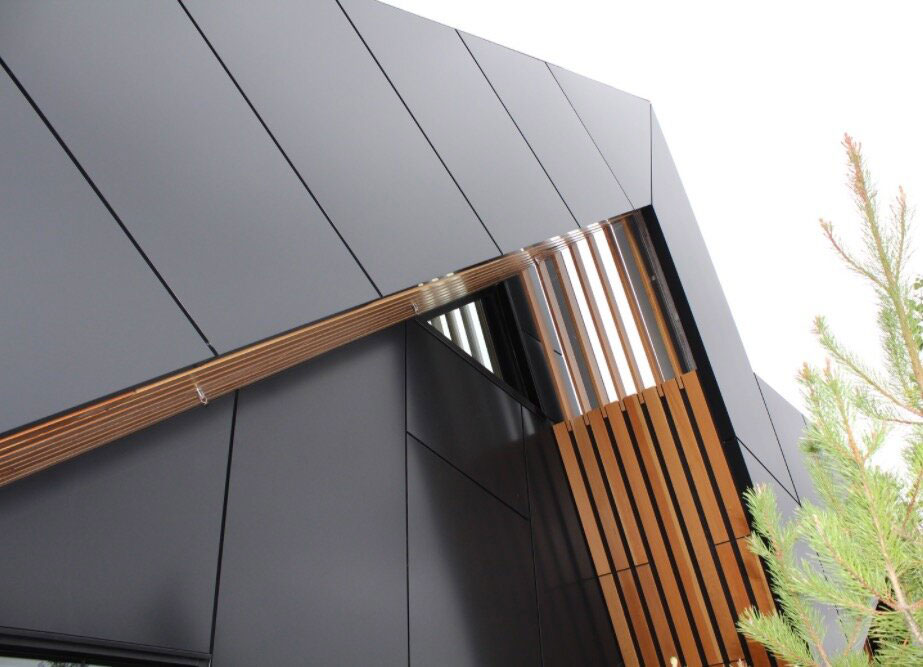 ©Christophe Bénard Photography
Further taking inspiration from its surroundings, the architects chose a natural façade of black aluminum and wood. The black finish aluminum composite that envelopes portions of the exterior is ALPOLIC, cut in a mixture of rectangular and polygonal shapes. Beautifully contrasting the warm wooden elements, the ALPOLIC panels "give a vibrant and varied appearance to the exterior depending on the position of the sun," explains the representatives at Exterior Technologies Group.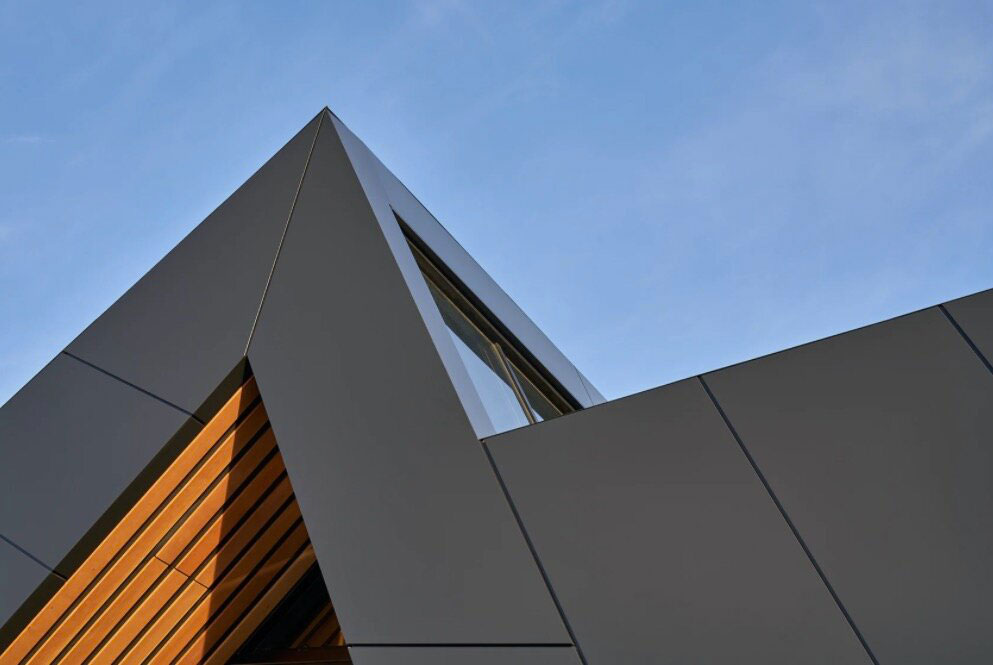 ©Christophe Bénard Photography
The new library replaces the original Capilano library built in 1966 and is now displayed in a more central location. The project has been met with much enthusiasm as it was recently awarded the 2020 AIA/ALA Library Building Award for excellence in architectural design.
The exterior ALPOLIC panels are enriched with Lumiflon FEVE resin technology. Metal cladding coated with Lumiflon fluoropolymer technology achieves a plethora of benefits including longer life cycles, reduced costs, higher gloss ranges and unparalleled weatherability.
information courtesy of Exterior Technologies Group
Photos by ©Christophe Bénard Photography