400 K Street in Washington DC's Mount Vernon Triangle district, features two modern residential apartment buildings. The Lydian and the Lyric, designed by Davis Carter Scott, each feature the latest in contemporary living from rooftop retreats to resort-style pools. In a much sought-after neighborhood, the new apartments offer modern living and easy access to local transit. In addition to contemporary living space, the building's feature retail and restaurant accommodations, creating a destination within itself.

The most compelling component of each façade is a stunning prismatic exterior fin. The iridescent fins, constructed with alpolic®'s Dragonfly finish, respond to both natural and artificial light changing hues from green to purple. The finish, as the project's general contractors at HITT Contracting describe, "…mimics the colors of its namesake's wings [Dragonfly]."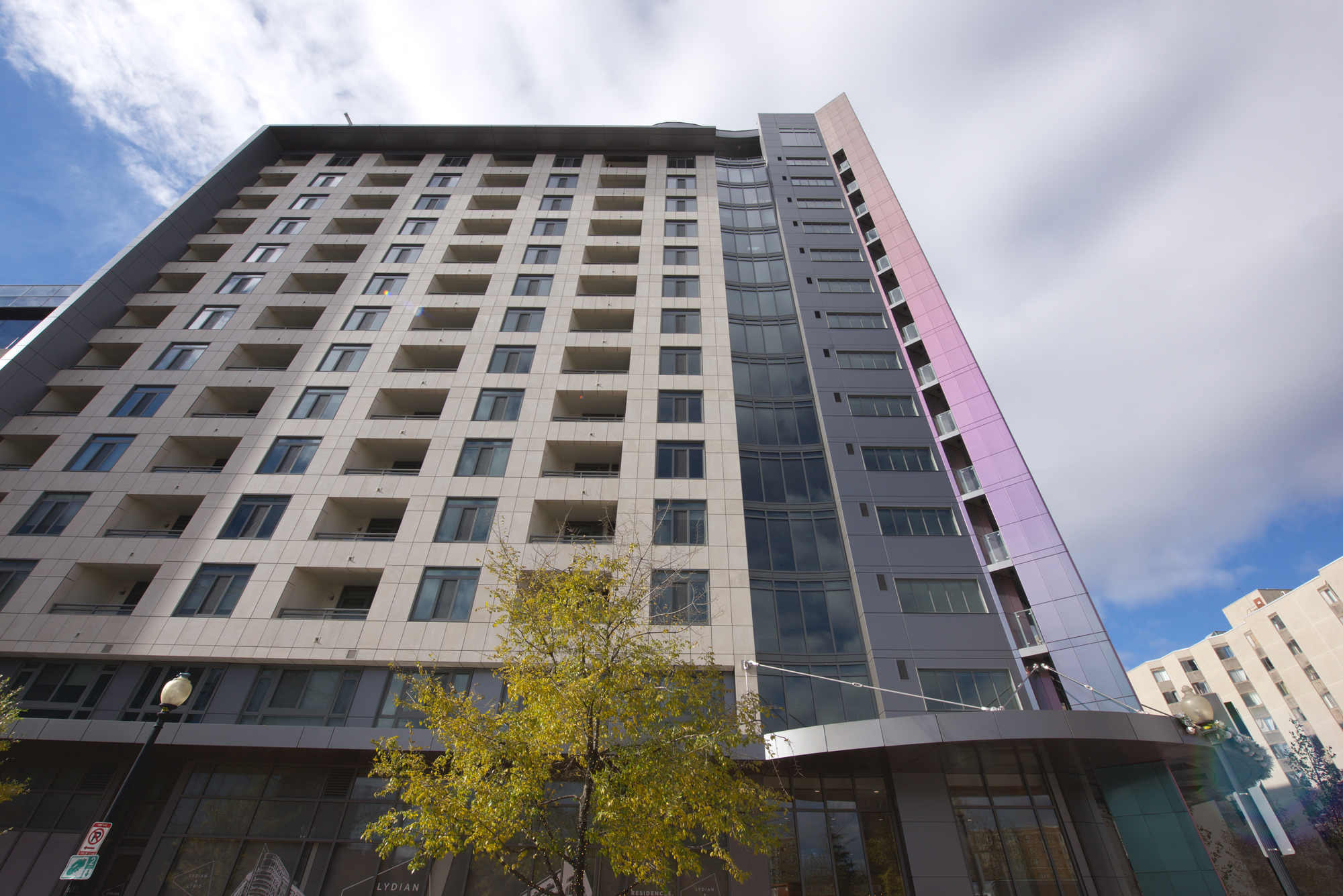 Photography © CEI Materials

The metal composite fin on the Lydian, the new of the two constructed buildings, scales the 14-story façade. The dynamic series of ALPOLIC® Prismatic colors were developed by ALPOLIC and a coatings manufacturer using LUMIFLON FEVE resin technology. Each of the colors featured in the series has incredible depth that allows the panels to appear to change color upon visual perspective.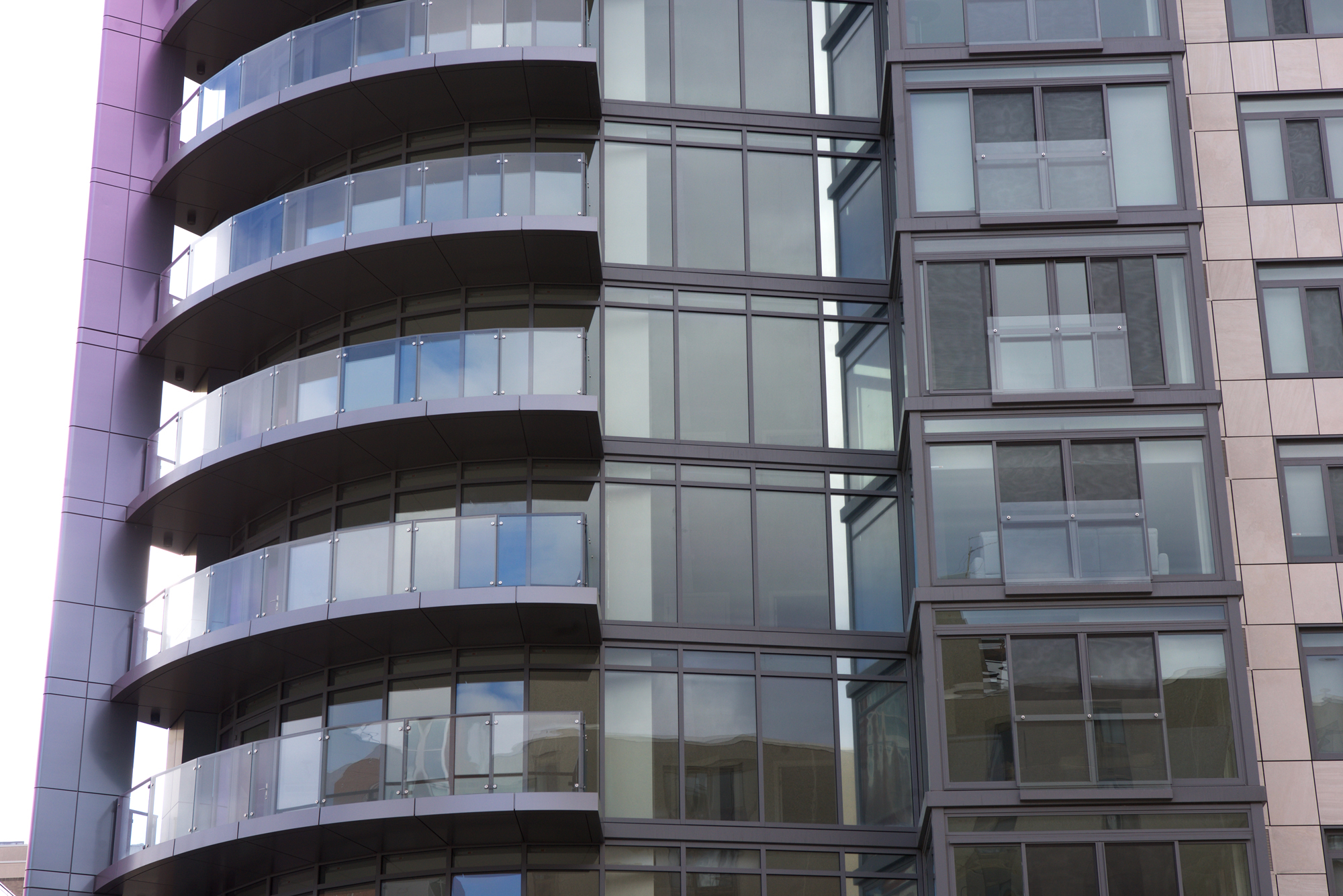 Photography © CEI Materials

When applied to metal composite panels, FEVE resins are the primary choice for architects seeking a wide range of bright colors with higher gloss capabilities. Due to their excellent weatherability properties, it becomes the perfect coating for exterior building envelopes and facades.

Photography courtesy of © CEI Materials, fabricator of the Lydian