The 39,000 square foot Connor Group Central Support Office in Miamisburg, Ohio was chosen for a 2015 Chairman's Award for overall excellence from the metal Construction Association (MCA) during the METALCON Tradeshow. Its façade is composed of triangular alucobond ® aluminum composite material (ACM), in a beautiful brushed metal finish that changes with the reflection of the sun during different times of the day.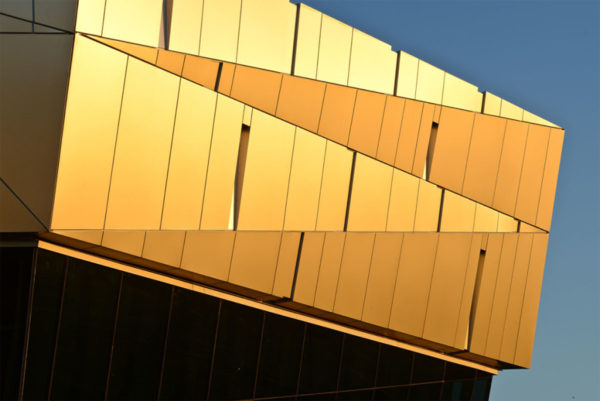 For protection against the elements and enhancing the effect of the natural look of metal, these panels are coated with PPG's Durabrite as a coil coating with FEVE technology; a fluoropolymer resin that has proven its gloss- and color-retention properties on high performance architectural projects all over the world.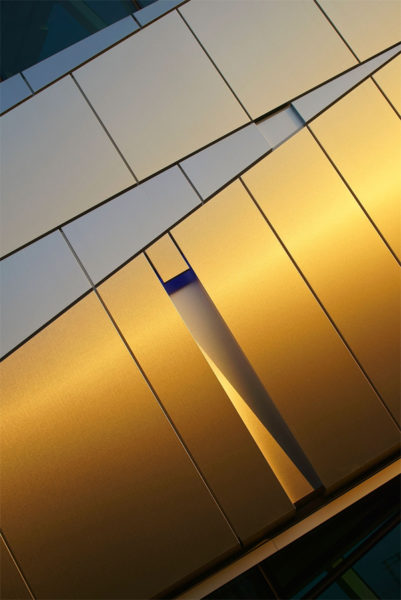 The Connor Group Central Office uses 23,000 square feet of Alucobond ® naturAL panels in a unique arrangement that minimizes right angles and zero curved lines. The design of the building also allows for every office to receive natural lighting. In addition to its award winning design, the building is expected to receive certification through the Leadership in Energy and Environmental Design (leed) green building program.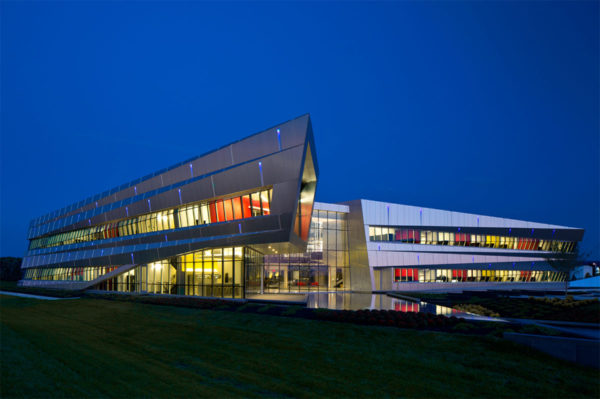 Expanding on the sustainability aspect of the project, the long life expectancy of Lumiflon FEVE based coatings reduces the frequency for recoats; many FEVE based coating projects have experienced very minimal wear and/or chalking of the coating surface. Should there be any premature coating failure, FEVE resins can be formulated into low-VOC coatings that comply with some of the strictest air quality regulations.
Images courtesy of © Daniel Lunghi and Brad Feinknopf.
Information courtesy of © Alucobond and ppg.