Lumiflon FEVE resin based coatings are touted as one of the most versatile and reliable coatings systems available. These coatings also meet the rigorous standards of the American Architectural Manufacturers Association (AAMA) for use on metal extrusions and panels.
FEVE coatings can be formulated into solvent based, water-based or powder coatings, which allow for them to be applied on or off site. In addition, these coatings contribute to a building's lower life cycle cost and sustainability factor by reducing or eliminating the need to recoat.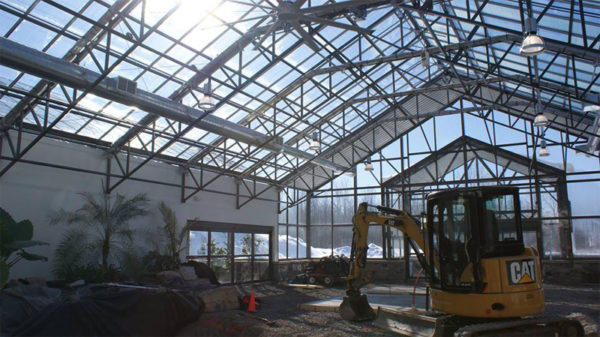 This multi-use greenhouse features IFS Coatings' 500FP powder coating with Lumiflon FEVE resin on its steel frame for added durability against harmful UV radiation, with minimal maintenance and a long coating life cycle.
Completed by Americana Powder Finishing, minimal surface preparation was required; the steel was sandblasted, followed a zinc-rich epoxy layer for corrosion resistance and adhesion. The final coat of IFS 500FP provides the frame with a uniform finish that also enhances the aesthetic of the greenhouse.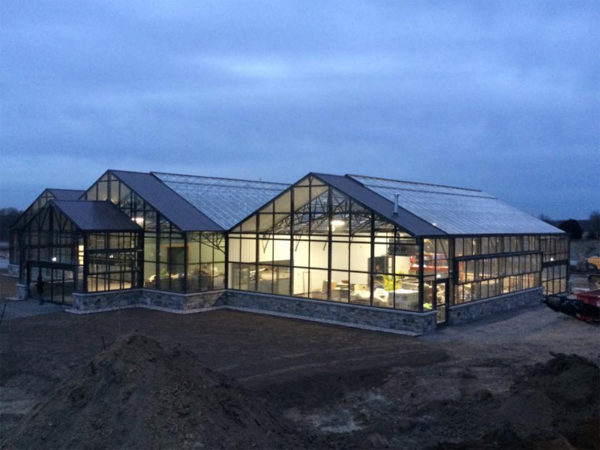 LUMIFLON®, a product of the Asahi Glass Company, is a fluoropolymer resin that offers distinct advantages to the architectural market. LUMIFLON® provides architects with the option of using brighter colors and higher gloss, allowing gloss values as high as 90; offers the flexibility to be heat cured or cured at ambient temperature, giving fabricators a choice between shop application or application in the field; and can be used successfully on a number of materials, including steel, aluminum, fiberglass, concrete and polycarbonate for 30 years without fading.
Americana Powder Finishing of Salem, IL, is one of the largest powder coat finishing companies in the Midwest. Their facility boasts the capability to paint up to 50-foot lengths, with openings at 10 foot high by 10 foot wide.
IFS Coatings; Gainesville, TX, is a manufacturer of various thermosetting powder coatings. IFS has over 55,000 colors in their database, with over 300 stock colors, including the full RAL color range. Along with custom manufacturing for customers specifications, IFS coatings are available internationally from large to small batch orders.
Images and information courtesy of © Americana Powder Finishing.