Just last August, the latest facility in Minnesota's Northeast Metro 916 Intermediate School District was opened. In Little Canada, Minnesota, the education building meets the sensory needs of students receiving special education services. The Quora Education Center was designed by Lawal Scott Erickson Architects (LSE) on the former site of the area's 1950's Capitol View Center.

Interestingly, as the architects describe, "We led a two-year study to find the corrective measures necessary to provide the students with a more appropriate learning space. Results of this study showed that the old facility had extremely poor acoustics, a lack of privacy and dignified space, forced or unplanned interaction with incompatible students, visitors and programs."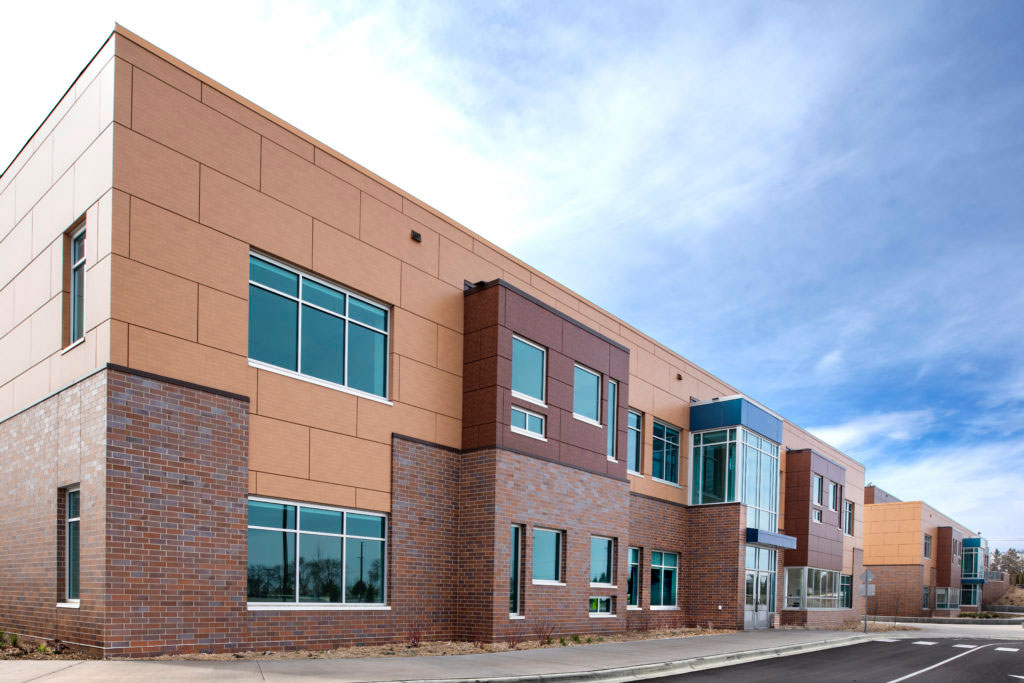 Photography Mark Kempf

As a result, the building was designed entirely with the student-body in mind creating adaptable and flexible learning and communicative spaces as well as an abundance of natural light. Additionally, the architects employed sensory rooms and furniture that are customized with soft, modular furniture.

The Center encompasses a variety of buildings including five schools with 300 students while also providing space for administrative offices to serve the over 200 staff members.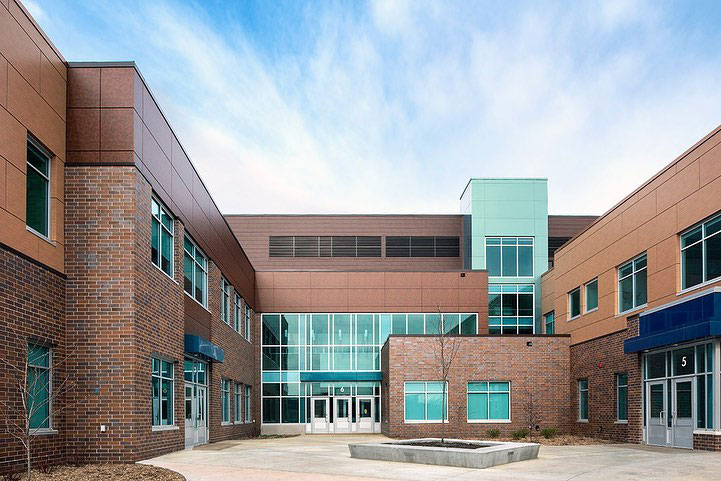 Photography Mark Kempf

For the exterior, the architects specified Alucobond Plus aluminum composite material in a variety of finishes. The finishes NaturAL Rusted metal, NaturAL Chestnut, spectra Ocean and Spectra Amazon account for nearly 24,000 square-feet of the building envelope.

The architects chose this neutral but contemporary color palette as Senior Designer at LSE, Guy Davidson, describes, "The building should not be flashy or overly colorful, to avoid distressing students with special needs." He further explains, "I wanted kids looking from the playground to the building to see the sparkle of the Ocean blue and Amazon green panels and be uplifted and not distressed."

Alucobond Spectra panels feature a Lumiflon FEVE fluoropolymer resin topcoat. The topcoat allows for unparalleled gloss and color retention and also prevents against both chalking and fading. Additionally, the use of a high-performance fluoropolymer topcoat will ensure protection against elemental deterrents that contribute to degradation.

Information courtesy of alucobond USA, Photography ©Mark Kempf