The Elm is a 30-story residential high-rise in Bethesda, Maryland. The colossal facade is incredibly complex, requiring five years from concept to completion. While the structure's base features a neutral-toned brick material, the most significant portions of the façade are intricately fabricated alucobond PLUS metal panels.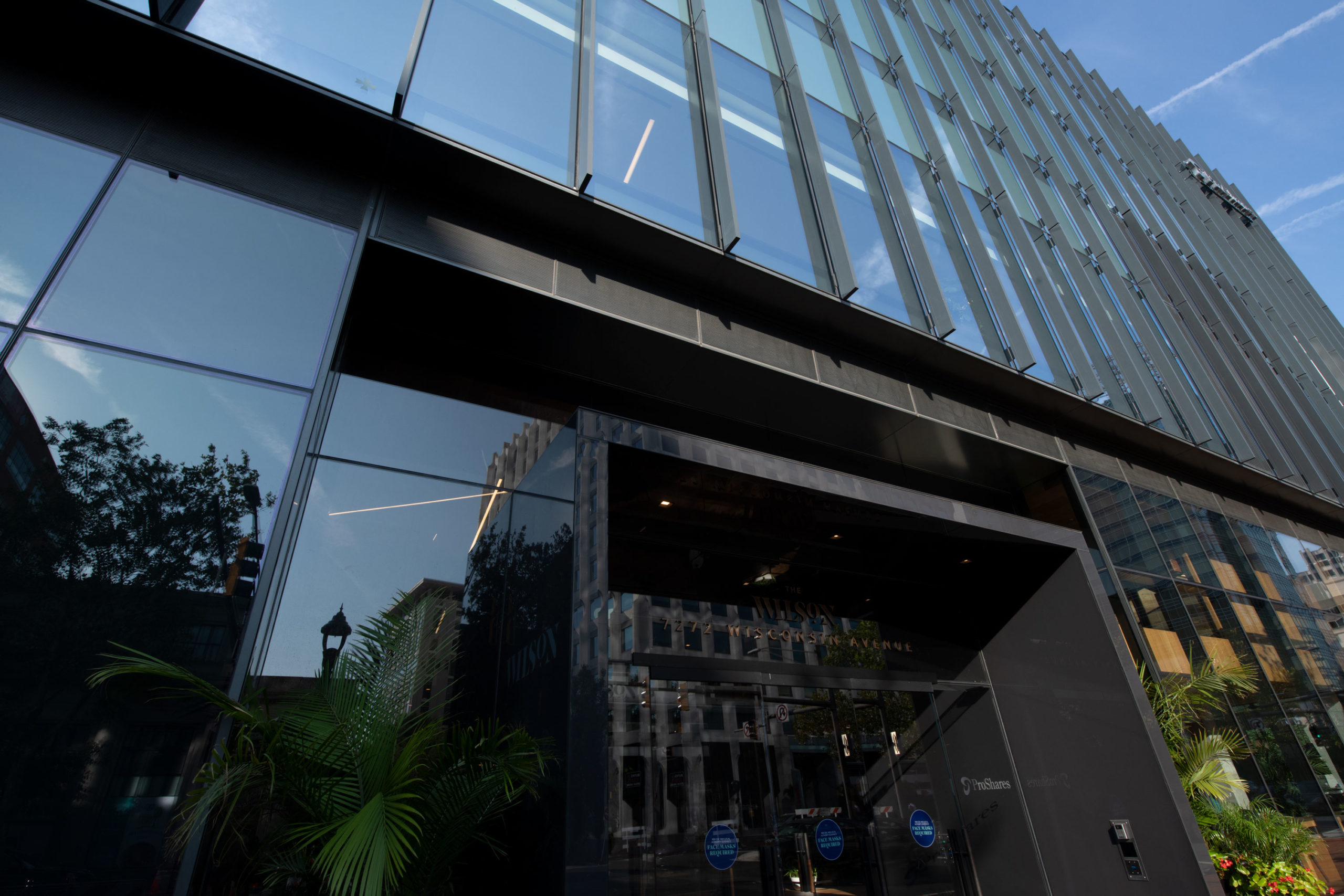 ©CEI Materials

Due to the building's height, the tallest building in Bethesda, the building required custom engineering to meet the specified wind load and movement requirements. The architects at Shalom & Baranes Associates (SBA) worked closely with Michigan-based fabricators, CEI Materials, to develop a cladding system that met the needs of the complex design.

As the representatives at CEI Materials describe, "Four ALUCOBOND® PLUS aluminum composite finishes were chosen, Anodic Satin, NaturAL Brushed Carbon, and two custom colors. Nearly 200,000 square feet of material was fabricated by CEI Materials." Additionally, the "chevron" design was purposeful, creating an NFPA 285 compliant and energy-efficient curtain wall.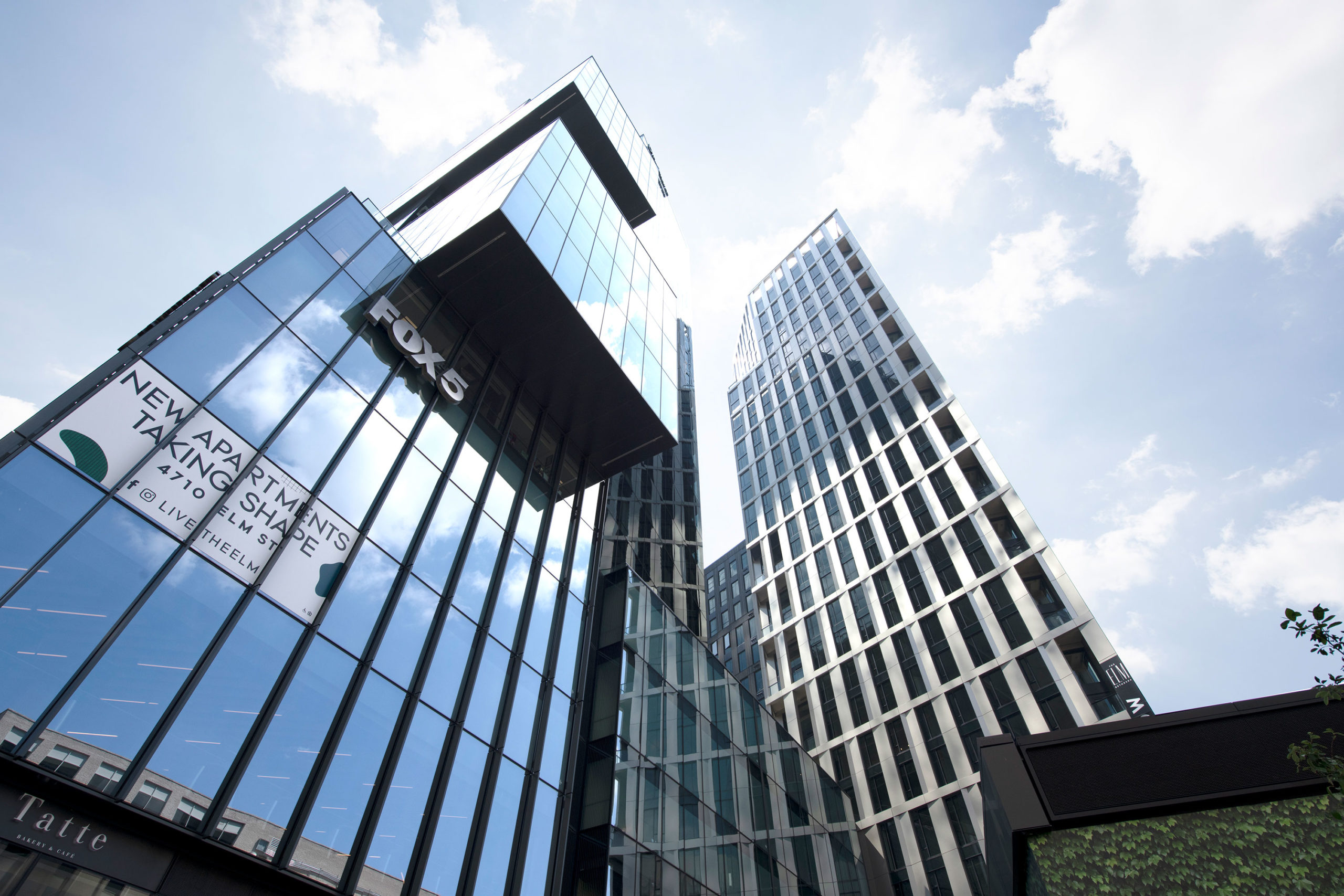 ©CEI Materials

Interestingly, such a complex design required off-site testing to ensure the system's requirements could be met. The off-site testing enabled both proof of the proposed design in terms of its ability to project requirements for building movement and deflection but also gave the designers a "clear visual indication of what the façade would look like in reality," CEI Materials' further explains.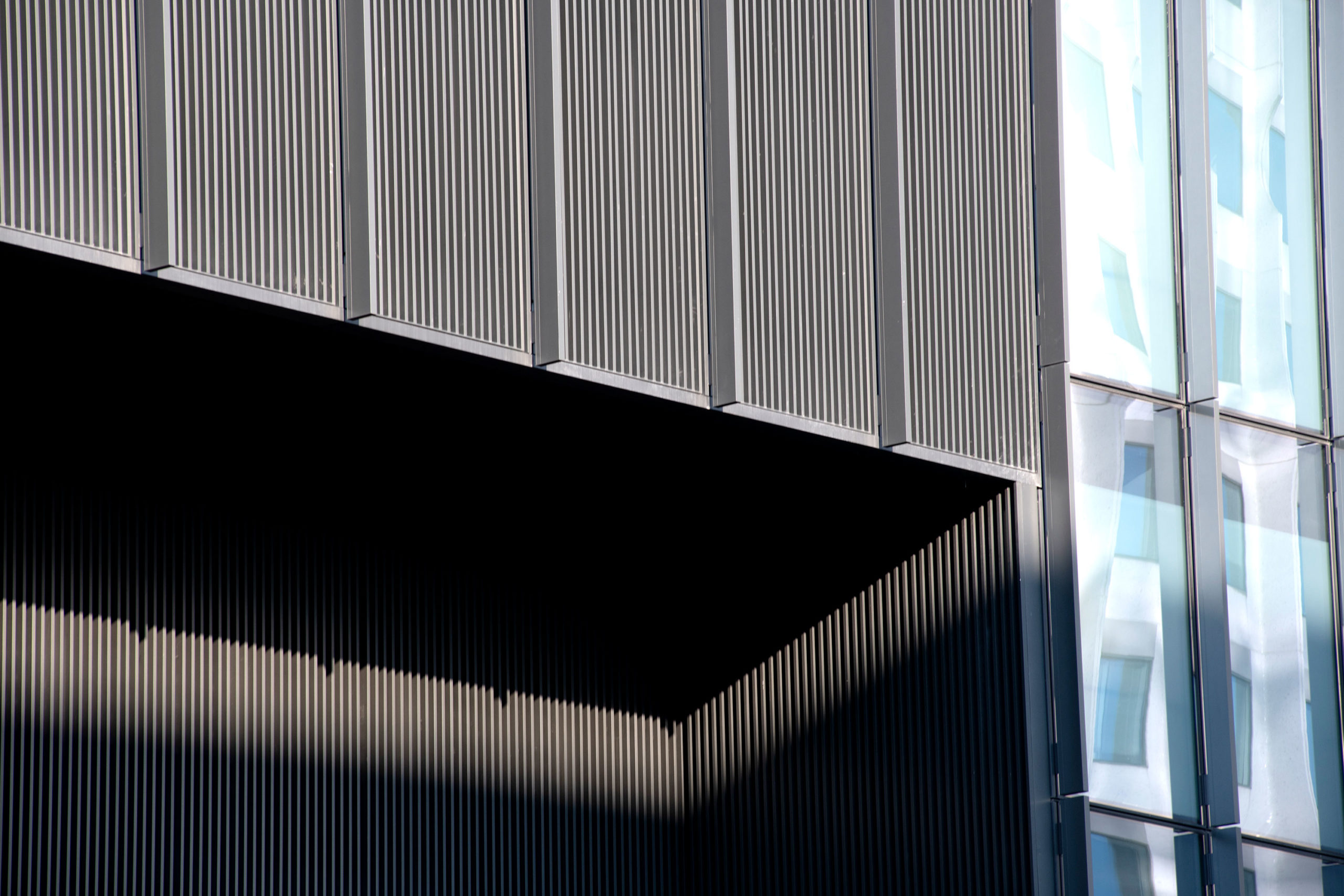 ©CEI Materials

Several of the Alucobond PLUS aluminum panels are enriched in Lumiflon FEVE resin technology which accounts for their unparalleled luster. The fluoropolymer topcoat allows for unparalleled gloss and color retention and prevents both chalking and fading. Additionally, using a high-performance fluoropolymer topcoat will ensure protection against elemental deterrents that contribute to degradation.

photography ©CEI Materials