An intriguing building, the Independence library and Apartments in Chicago serves a dual purpose. This "hybrid" design, as the designers at John Ronan Architects describe, combines a 16,000 square-foot library with 44 affordable apartments. The integration of the housing complex for senior citizens and the community library is part of a "co-location" building initiative bought about by the former mayor of Chicago, Rahm Emanuel.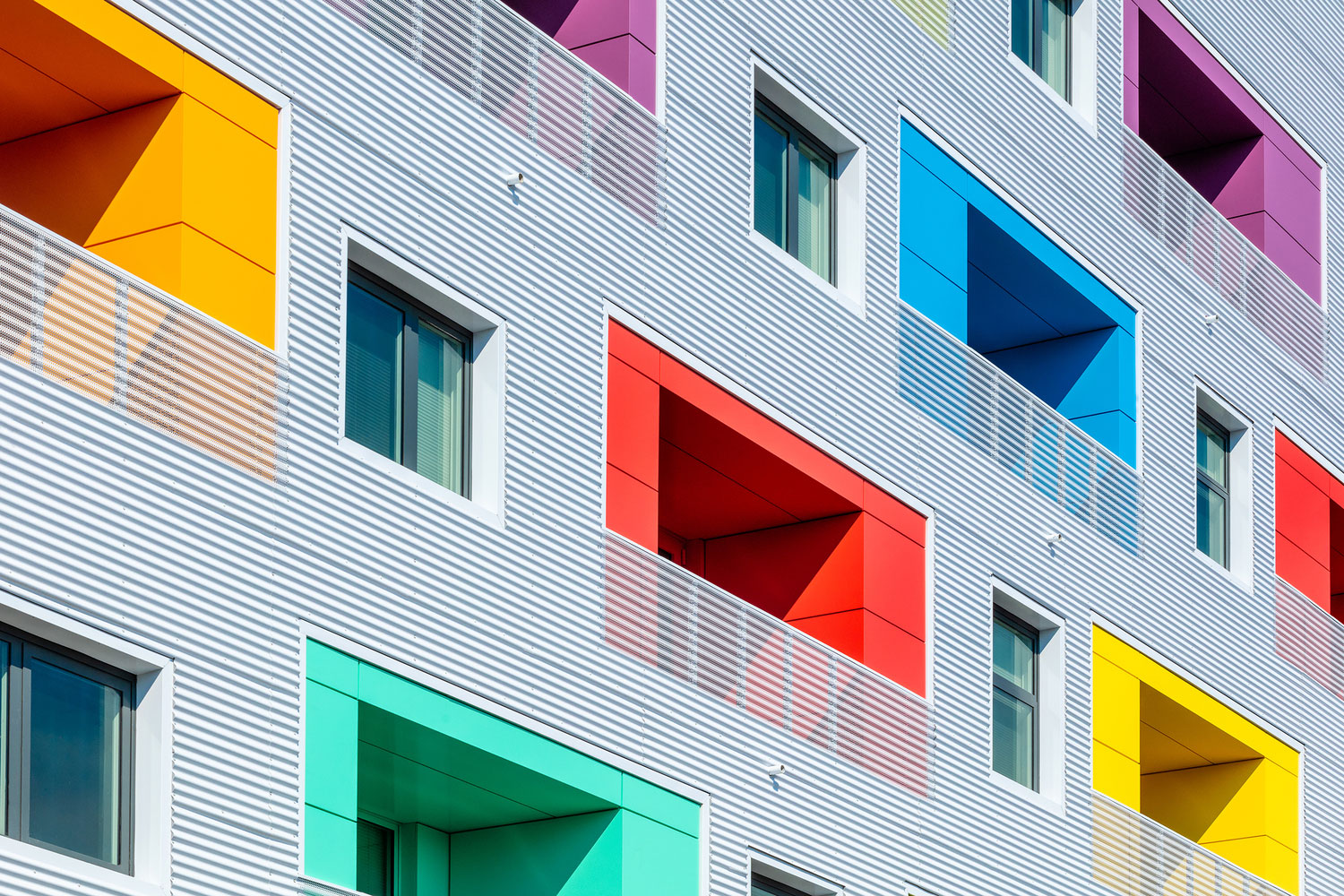 Photography ©James Florio

The library utilizes the two first floors of the building, creating adaptive learning spaces for all ages. Additionally, its interior contains community spaces for lectures and gatherings. The extended second-story space extends outward to feature a "park-like" outdoor space for residents but occasional library-use as well.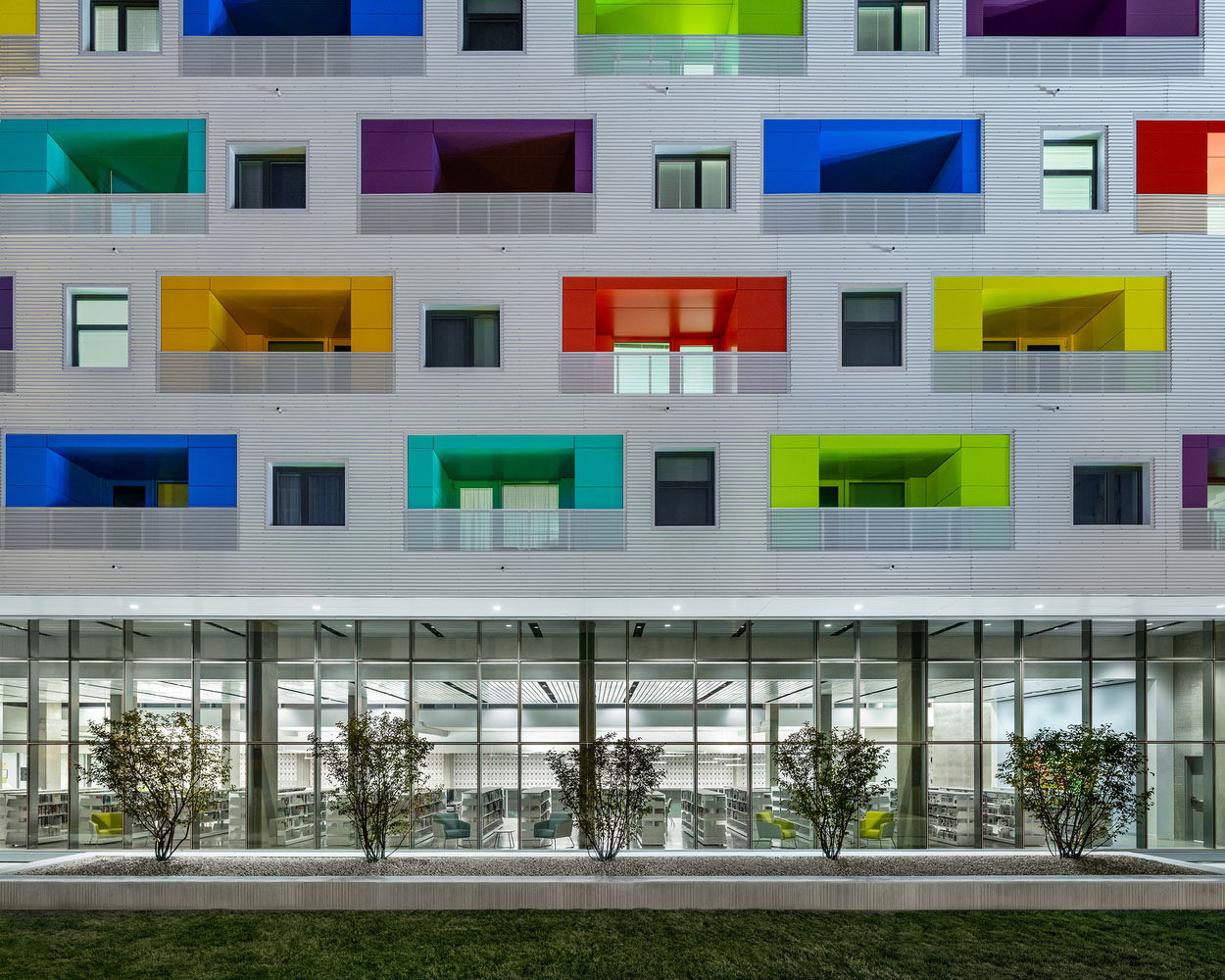 Photography ©James Florio

One of the most captivating features of the exterior is the integration of colorful balconies. As the architects describe, "All apartments feature brightly-colored balconies recessed into the façade speak to individuality amidst the collective, enabling residents to identify their house from the street in a conscious attempt to transcend the brutal pragmatism which has characterized Chicago's past efforts in this area."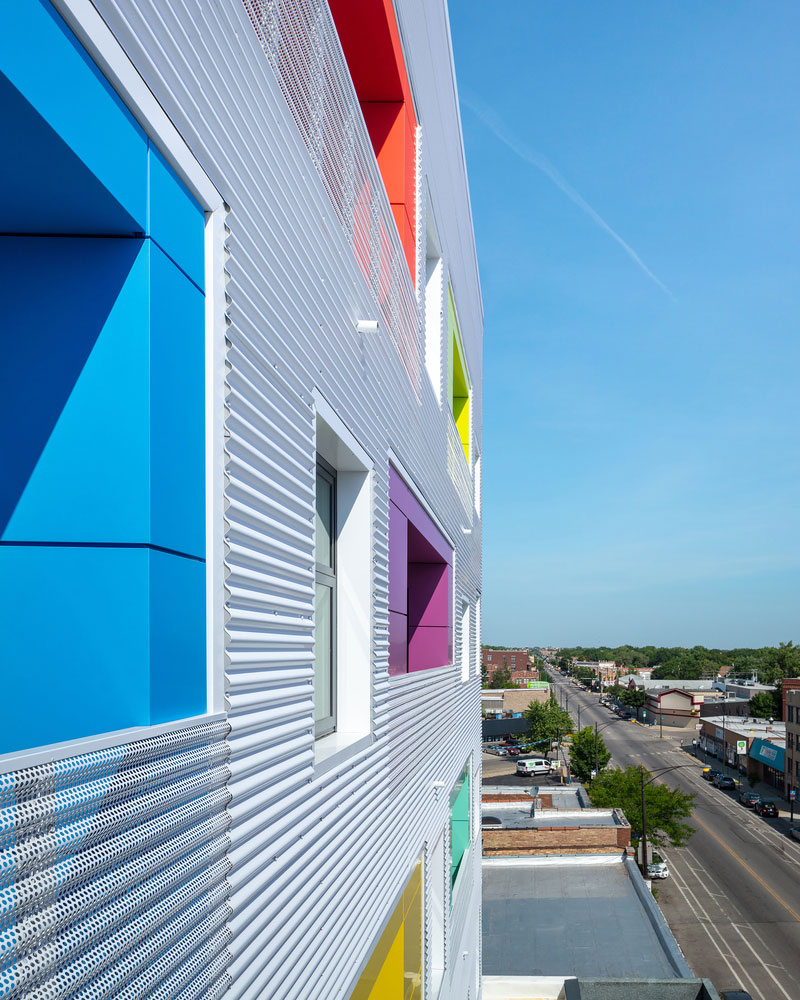 Photography ©James Florio

Numerous sustainable amenities were incorporated into the design including a green roofing system, optimal storm water management, and daylighting techniques. Another sustainable component of the design is the use of the colorful aluminum composite material which features an FEVE resin fluoropolymer topcoat. The building utilizes eight custom colors of 4mm alpolic/fr.

The ALPOLIC/fr® panels are enhanced with Lumiflon FEVE resin. metal cladding coated with Lumiflon fluoropolymer technology achieves a plethora of benefits including longer life cycles, reduced costs, higher gloss ranges and unparalleled weatherability. The combination of metal composite panels and Lumiflon resin allow for colorful facades to retain their luster for years to come.

photography ©James Florio via Arch Daily