Ted Tye, Principal at National Development, calls the Ink Block in the South End of Boston a "game changer." Designed by Elkus Manfredi architects, the block features seven buildings, all designed to give an "urban edge" to the neighborhood. The award-winning development's last building, 7ink, is the area's first luxury "micro-living" apartment building.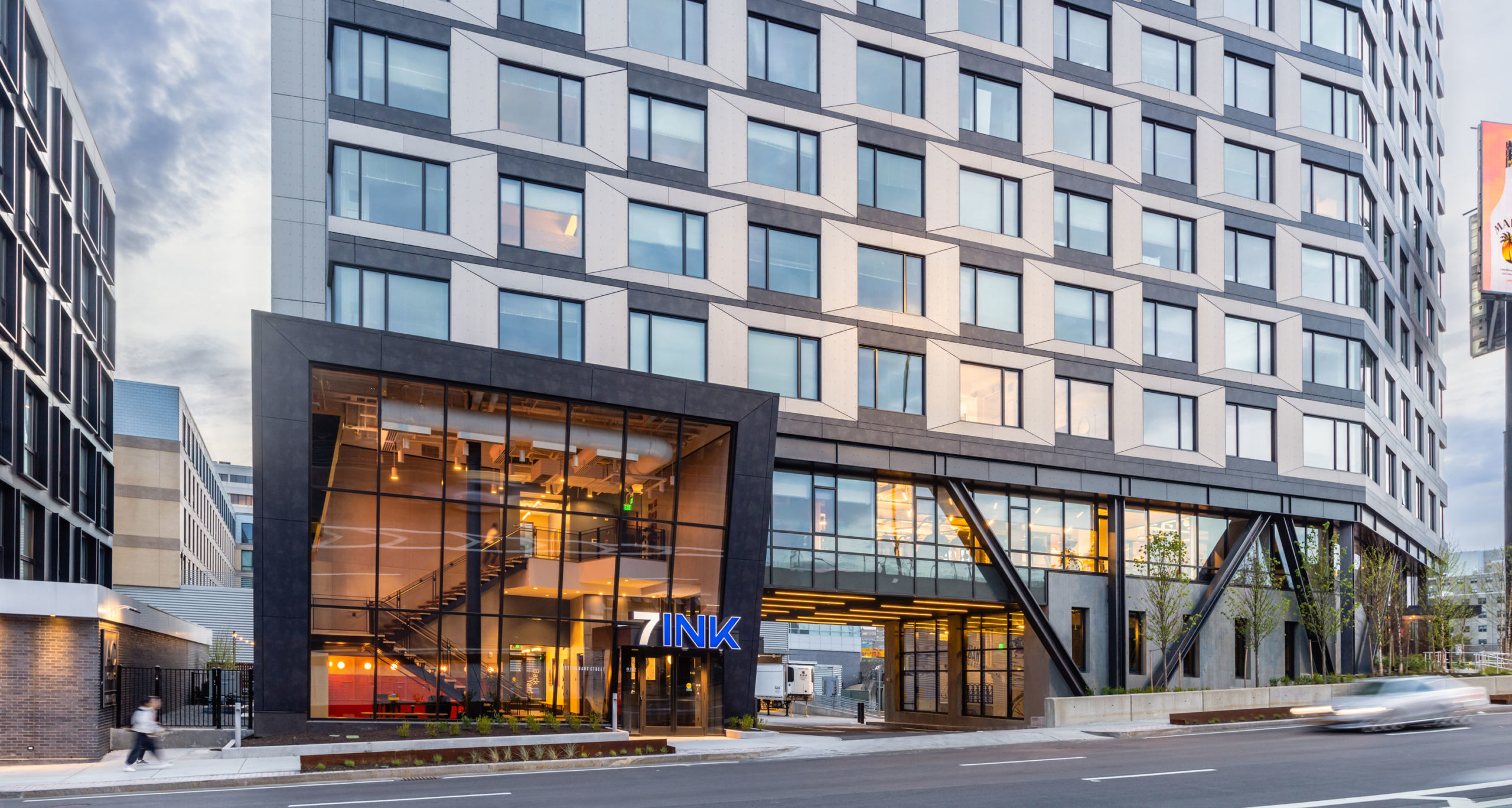 Photography ©Raj Das

The small, sustainable flats feature all the modern amenities of contemporary residential living, including curated social activities, shared co-working spaces, and shared bathrooms. Focused heavily on community and communication, the new flats offer inclusive living for the young professional.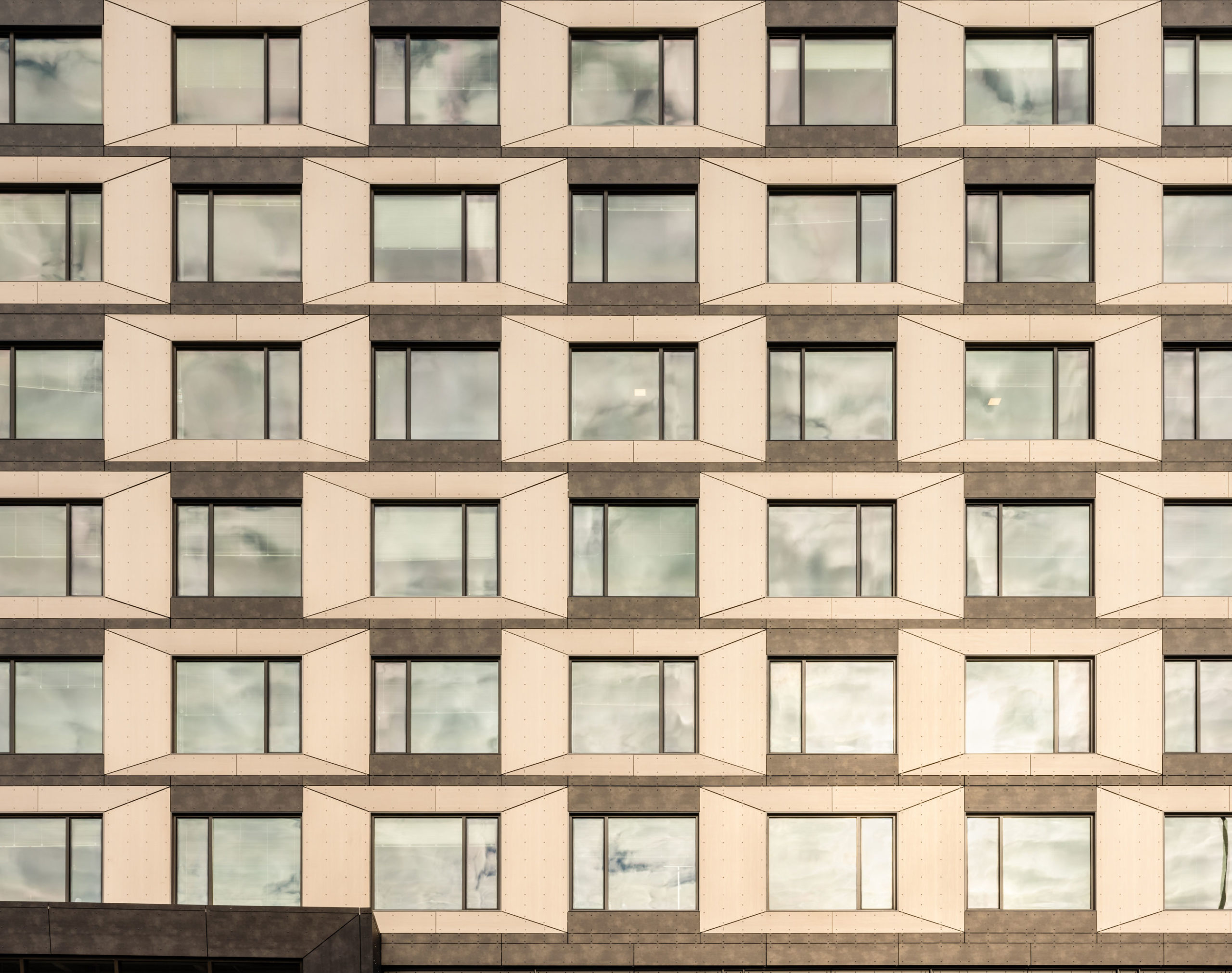 Photography ©Raj Das

Equally contemporary is the building's exterior which features of a mixture of light and dark metal panels to offer depth to the geometric façade. The manufacturers at Pure + Freeform explain, "The two metal surfaces- Ink Light and Ink Dark- feature Pure Freeform's latest specular technology, which allows for physical texture on the surface of the metal. Additionally, the use of our clear coat basecoat offers a natural metallic glint to the metal, which in turn imparts a dynamic and warm façade."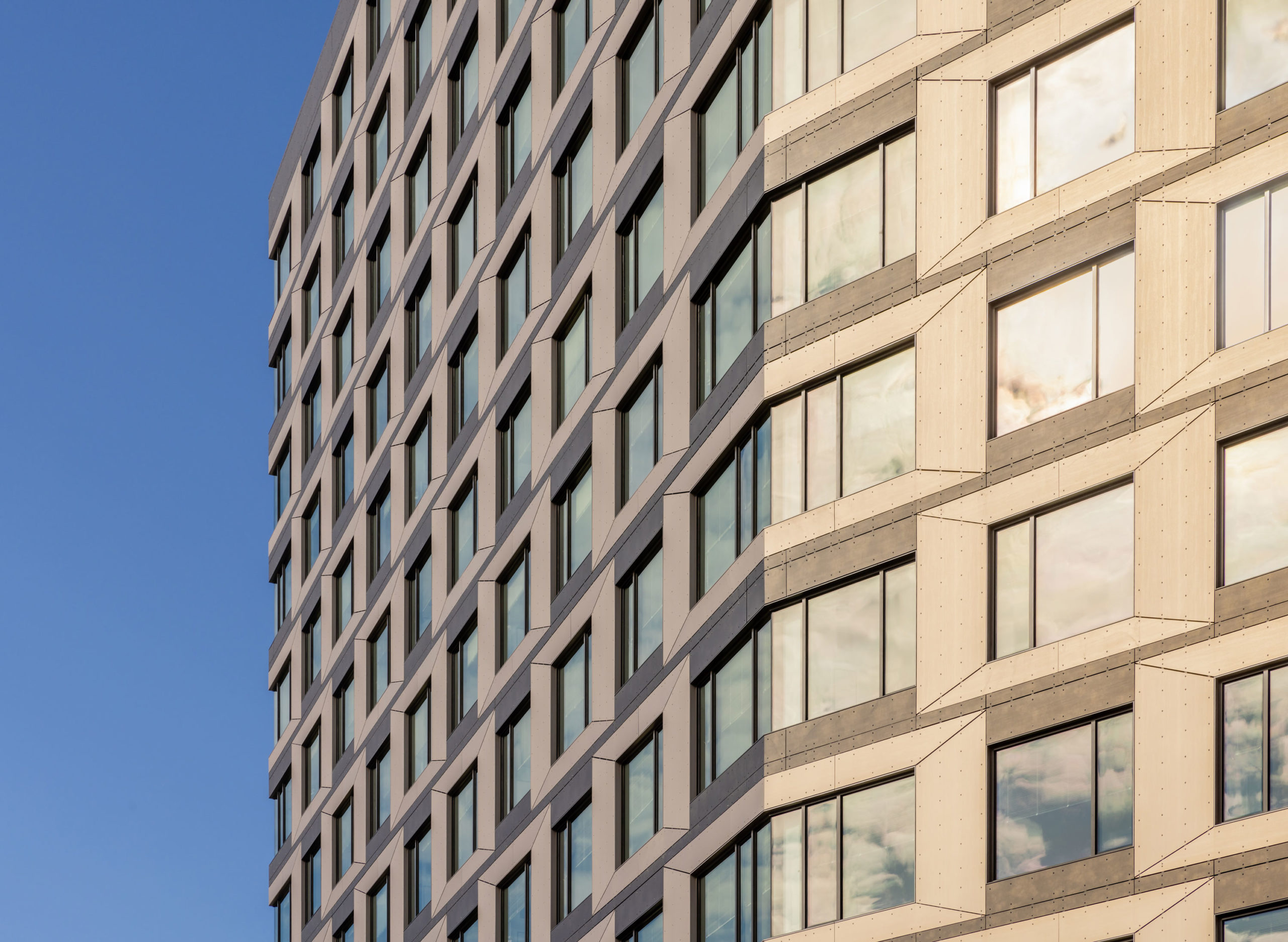 Photography ©Raj Das

The pure + freeform panels are enriched with Lumiflon FEVE resin technology. Coatings with Lumiflon resin technology offer benefits that many other coatings do not. The fluoropolymer provides unmatched weathability, which helps prevent coating degradation. FEVE-based coatings also help reduce lifecycle costs, as their hyper-durability allows a coating to resist degradation in the face of UV radiation, salt, and water for decades.

Photography ©Raj Das