Dutch architecture firm UNStudio first teamed up with ALPOLIC Materials in 2015 for their BAU tradeshow booth, the world's leading trade fair for architecture, materials and systems. They teamed up again in 2017 to produce a prismatic masterpiece that pushes the boundaries of what is possible with an aluminum composite material.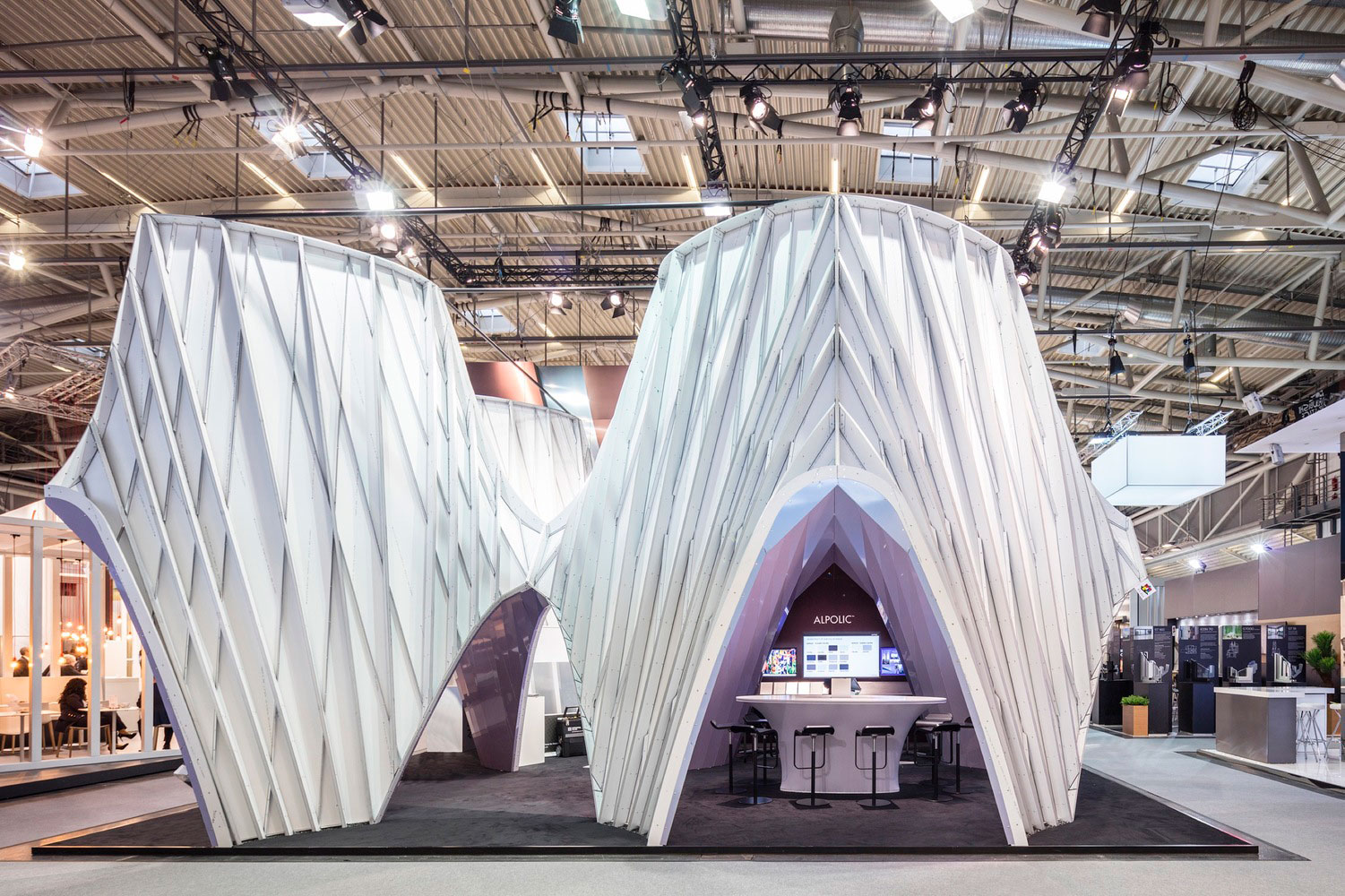 Photography courtesy©Laurian Ghinitoiu

The team at UNStudio describes, "Mitsubishi Plastics once again invited the UNStudio team to further elaborate on the three-dimensional potential of this ultra-light yet very strong façade material, whilst simultaneously displaying their very durable fluoropolymer coating methods."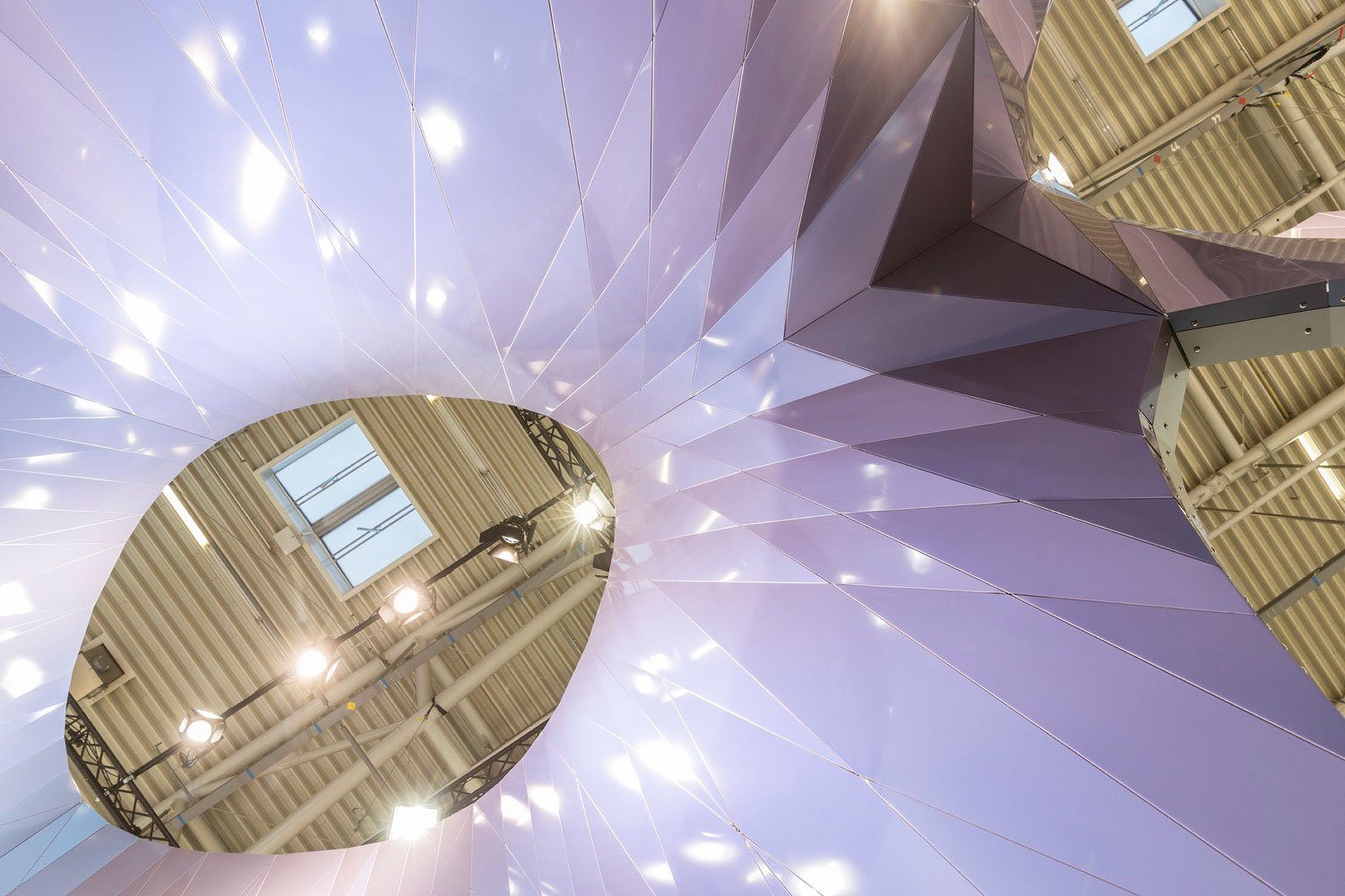 Photography courtesy©Laurian Ghinitoiu

alpolic's prismatic line features a triple-coat finish with layers of primer, Lumiflon FEVE fluoropolymer resin, and a clear top coat. An advanced die-coating process ensures a smooth finish to ensure no roping marks.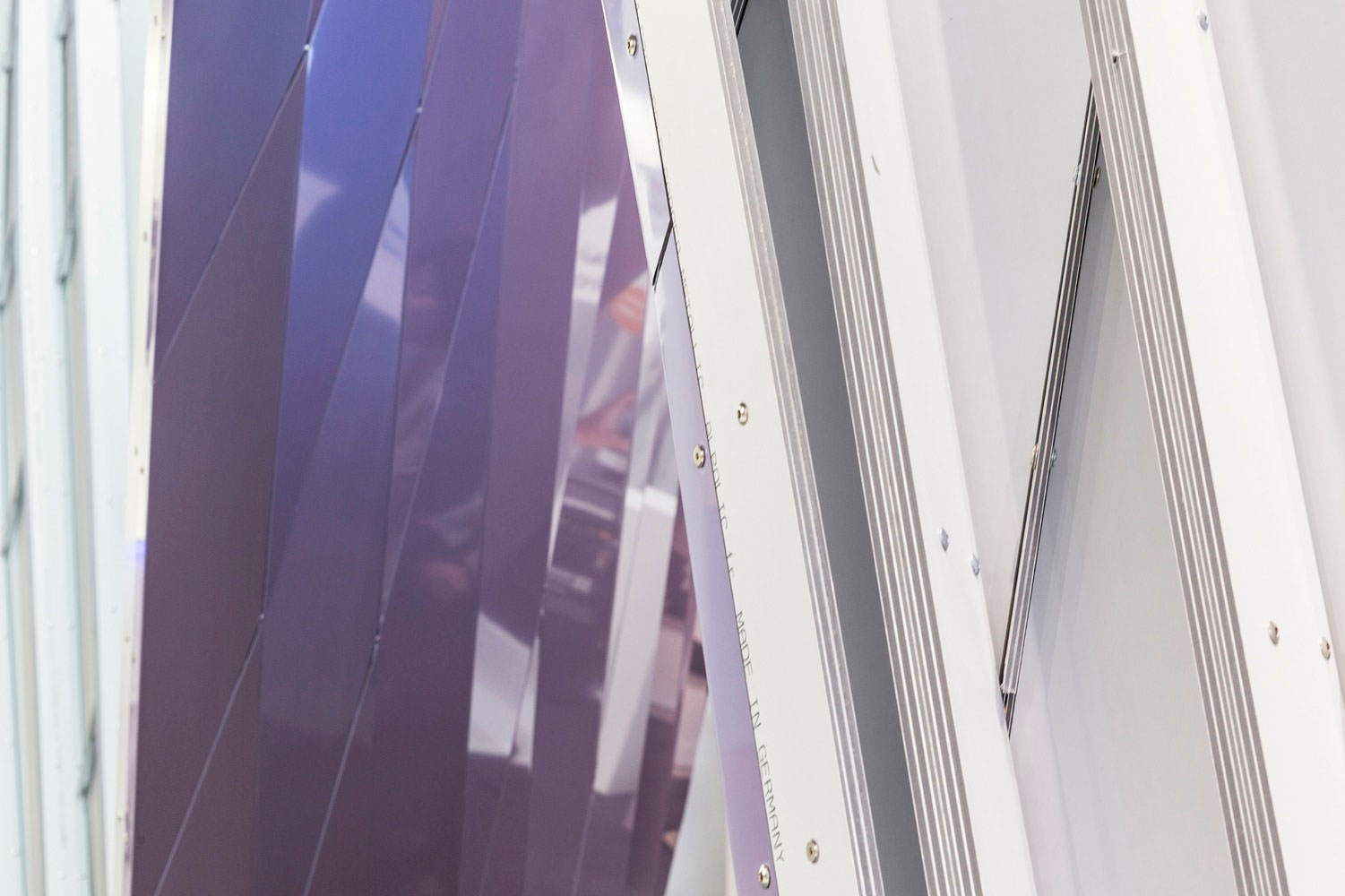 Photography courtesy©Laurian Ghinitoiu

The team at UNStudio and Ben van Berkel, founder and principal of UNStudio, created an incredible self-supporting structure. It not only allows a semi-enclosed display stand, but the parametric design enables a unique user experience upon entry. Mimicking the venation of leaves, the exterior features intricately fabricated white panels that are contrasted by prismatic purple panels. The three-dimensional nature of the stand allows for unique perspectives at every angle it was viewed.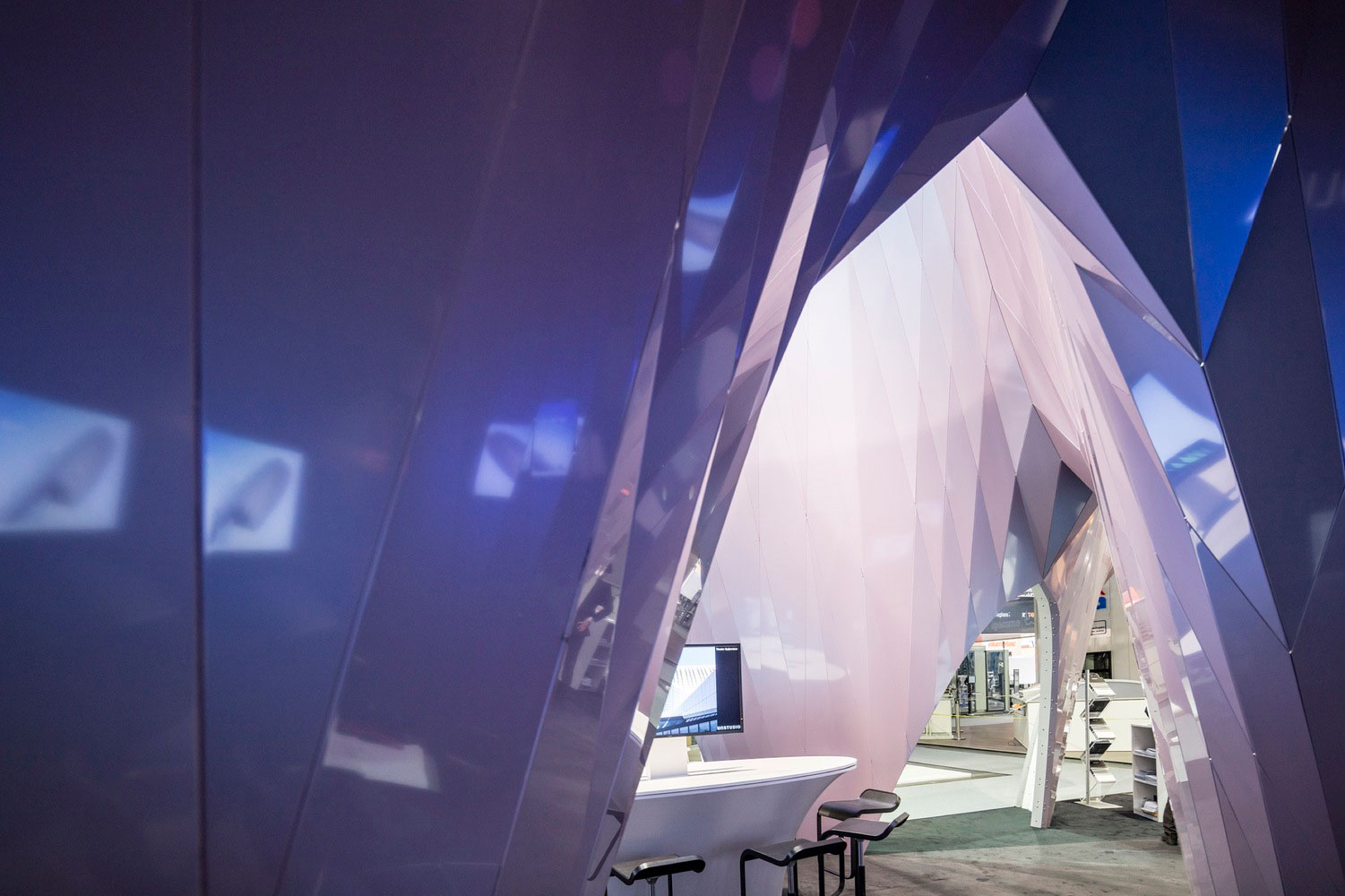 Photography courtesy©Laurian Ghinitoiu

The architects did an incredible job showcasing the light weight, malleability and strength of aluminum composite. The choice of an iridescent finish highlighted the material's versatility, offering a wondrous natural color contrast.

Fluoropolymer technology allows each color in the prismatic series to have an intense brightness of shade and high gloss quality that lasts for 30 years without fading. Unable to achieve the same surface effect with a pvdf system, LUMIFLON FEVE resin-based coating
was the premiere choice for the series.

Photography courtesy© Laurian Ghinitoiu via Arch Daily