The Pointe Defiance Zoo & Aquarium (PDZA) was designed by architecture firm EHDD. Sitting in Tacoma, Washington, the project houses a 35,000 square-foot exhibition space where residents and tourists alike can experience a plethora of native Pacific Rim marine life. The building, which replaced the PDZA's North Pacific Aquarium, features a vast expansion to now include a 250,000-gallon warm water tank which houses impressive scalloped hammerhead sharks and sea turtles.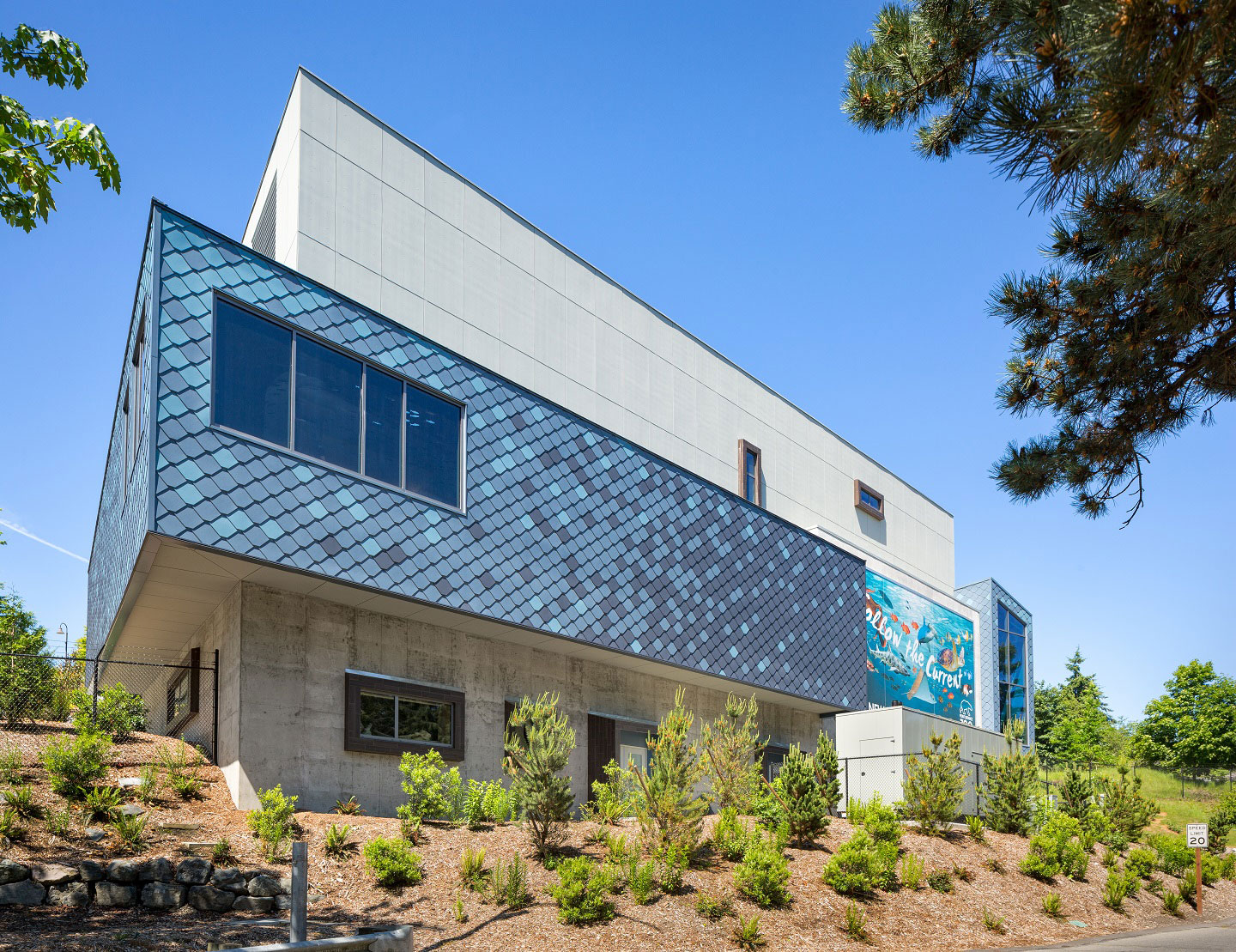 Photography Josh Partee

The architects at EHDD explain, "Exhibits at the new aquarium emphasize PDZA's commitment to wildlife conservation, enhancing visitors' awareness of their connection to—and impact on—ocean wellbeing. This message of engaged sustainability is reflected in the operational efficiencies
of the building itself."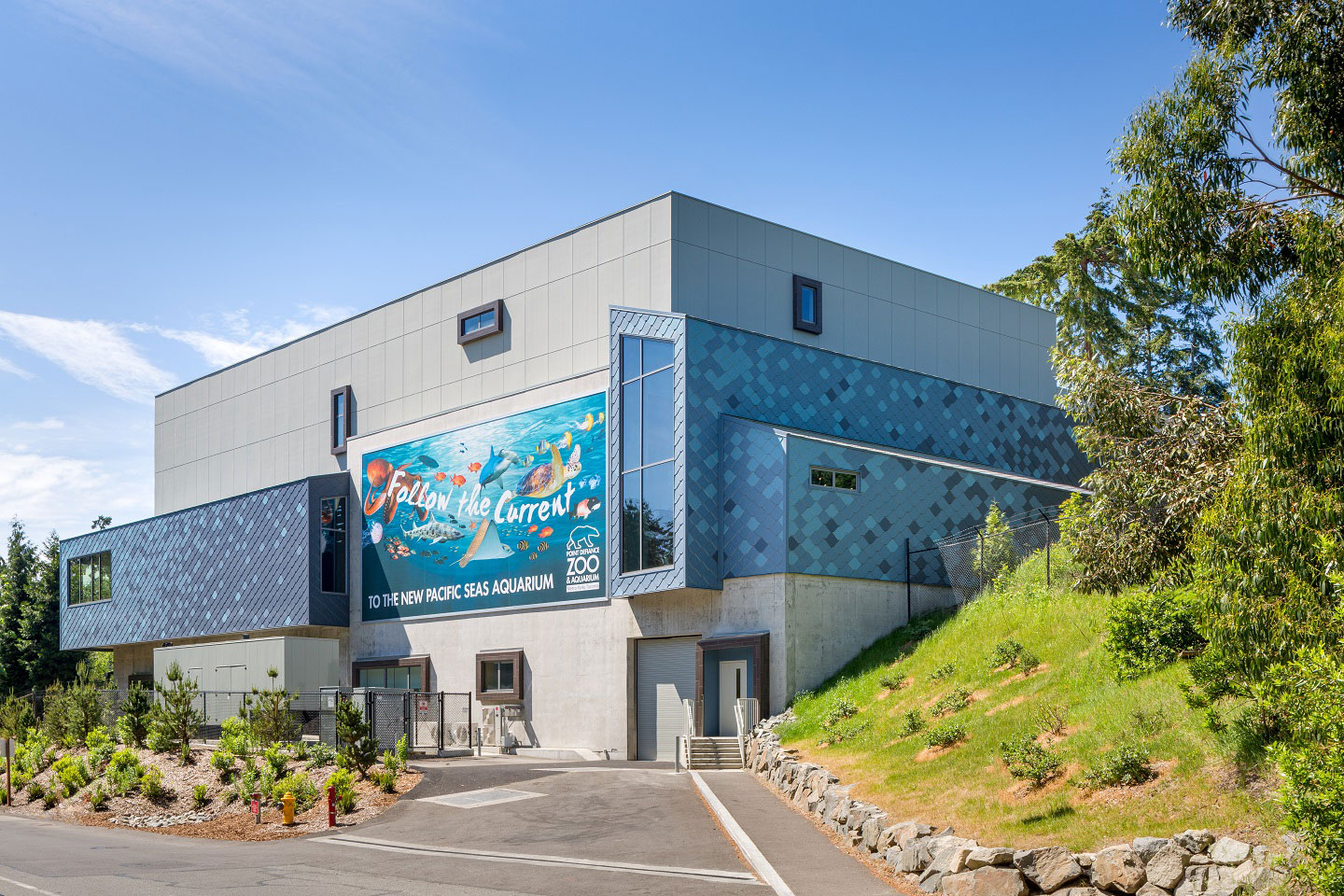 Photography Josh Partee

The project's General Contractors, Turner Construction, further explain that the building also includes a 65,000-gallon tank which houses Puget Sound indigenous species as well as marine science classroom facilities and an educational gallery.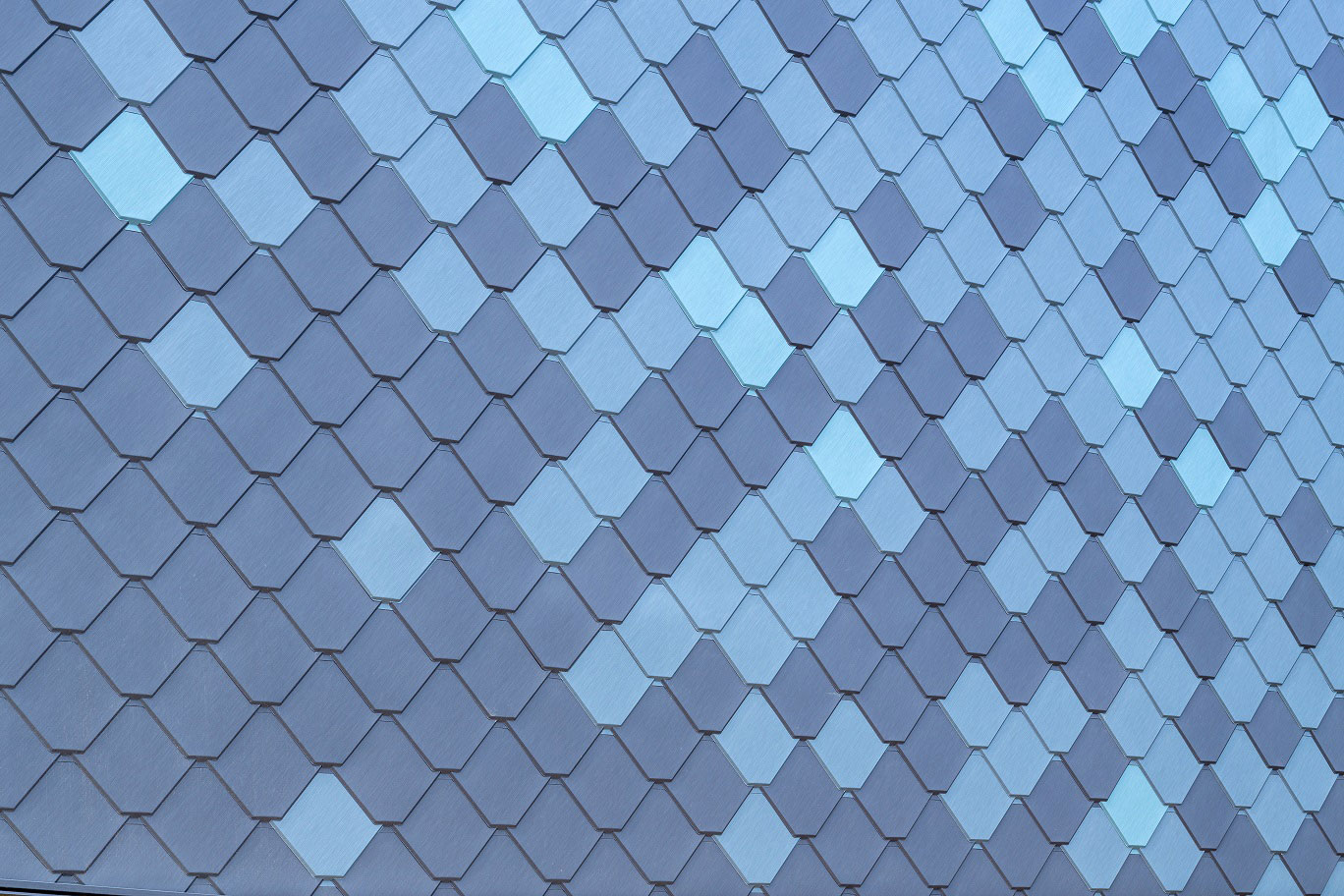 Photography Josh Partee

Fitting for the aquarium's main attraction, the scalloped hammerhead sharks, is the building's purposeful exterior design. Featuring scalloped Pure + Freeform aluminum panels in custom finishes Aquamarine, Brushed Azure and Light Grey. The exterior resembles fish scales and serves as a colorful, playful interpretation.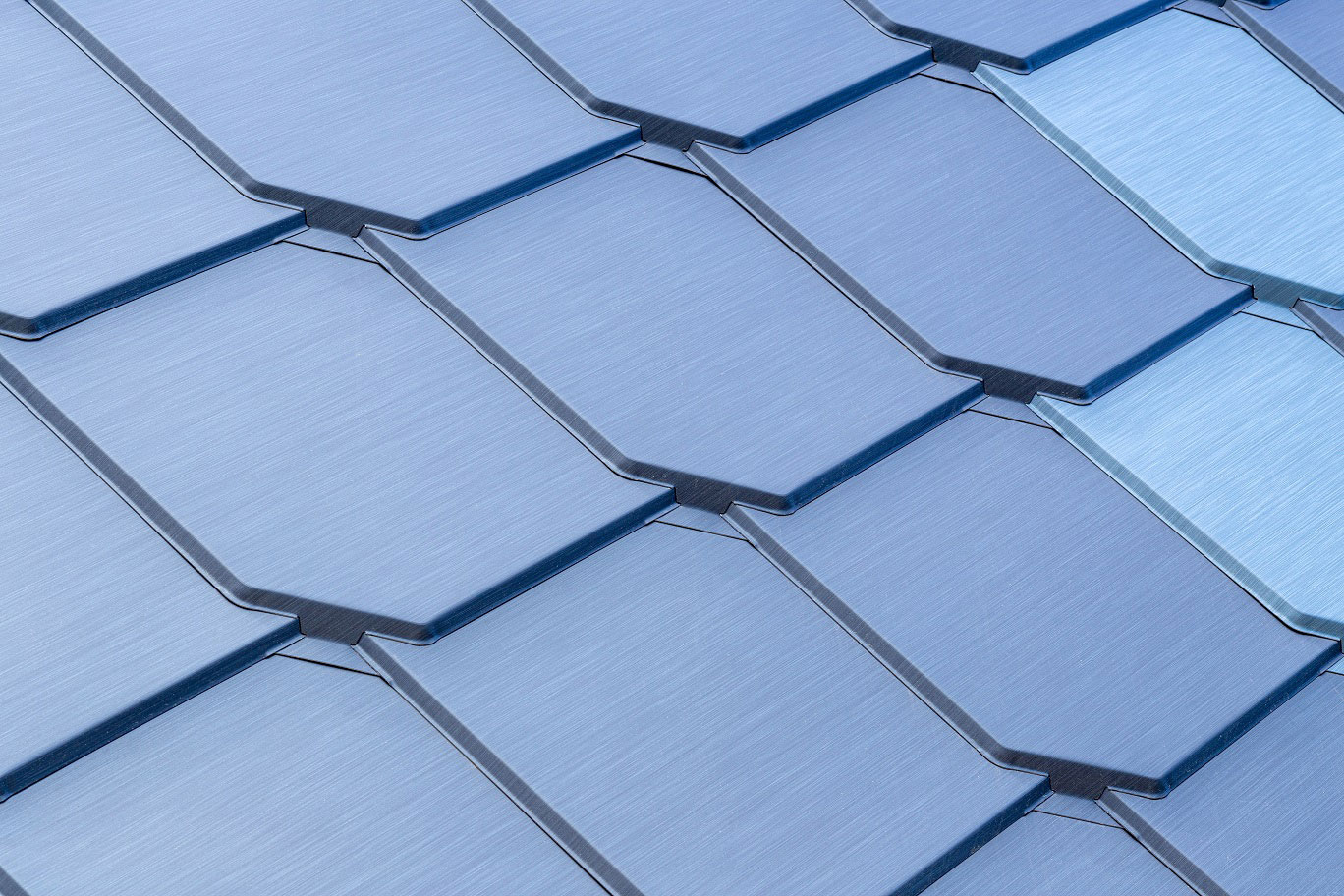 Photography Josh Partee

The Pure + Freeform panels were enriched with Lumiflon FEVE resin. Coatings with Lumiflon FEVE resin technology offer benefits that many other coatings do not. The fluoropolymer provides unmatched weatherability, which helps prevent against coating degradation. FEVE-based coatings also help reduce lifecycle costs, as their hyper-durability allows a coating to resist degradation in the face of UV radiation, salt, and water for decades.

Photography © Josh Partee via Pure + Freeform