In Lancaster, PA, the 7.5 million-gallon steel potable Lafayette water tank was in desperate need of recoating. The contract was awarded to coating's contractor, U.S. Tank Painting (USTP) who had just four months to complete the massive project.

While the substrate was in good condition, the poor condition of the coatings system required the tank to be blasted prior to recoat. In order to address environmental concerns, the team at USTP installed a containment system to protect the surrounding area from the blasting debris and painting, this system was installed on both the interior and exterior.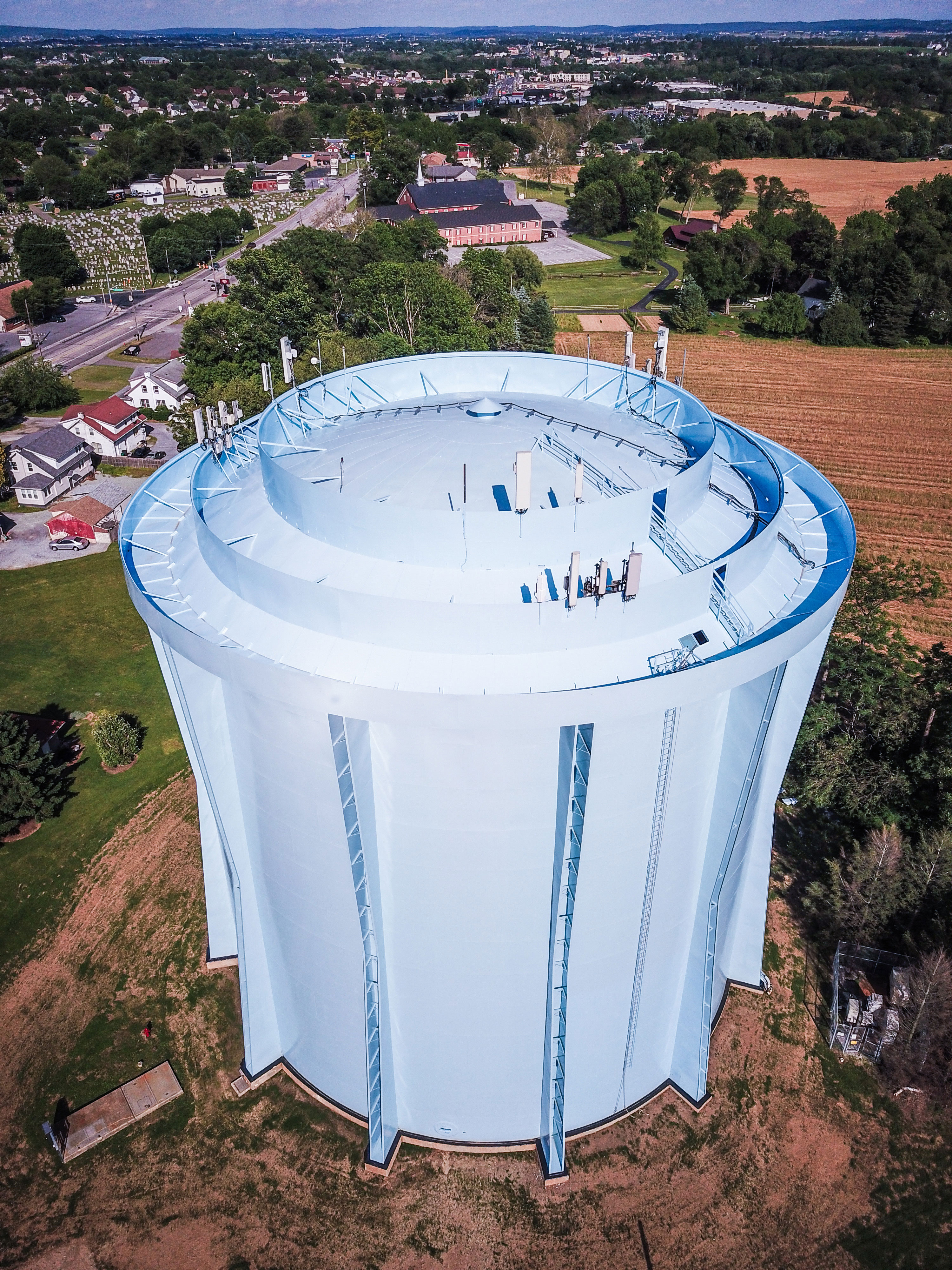 Photography © induron Protective Coatings

In addition to the interior recoating and minor repairs of the interior steelwork, the exterior of the colossal tank was painted with a high performance, chemical and stain resistant system. Induron Protective Coatings were specified for both the interior and exterior.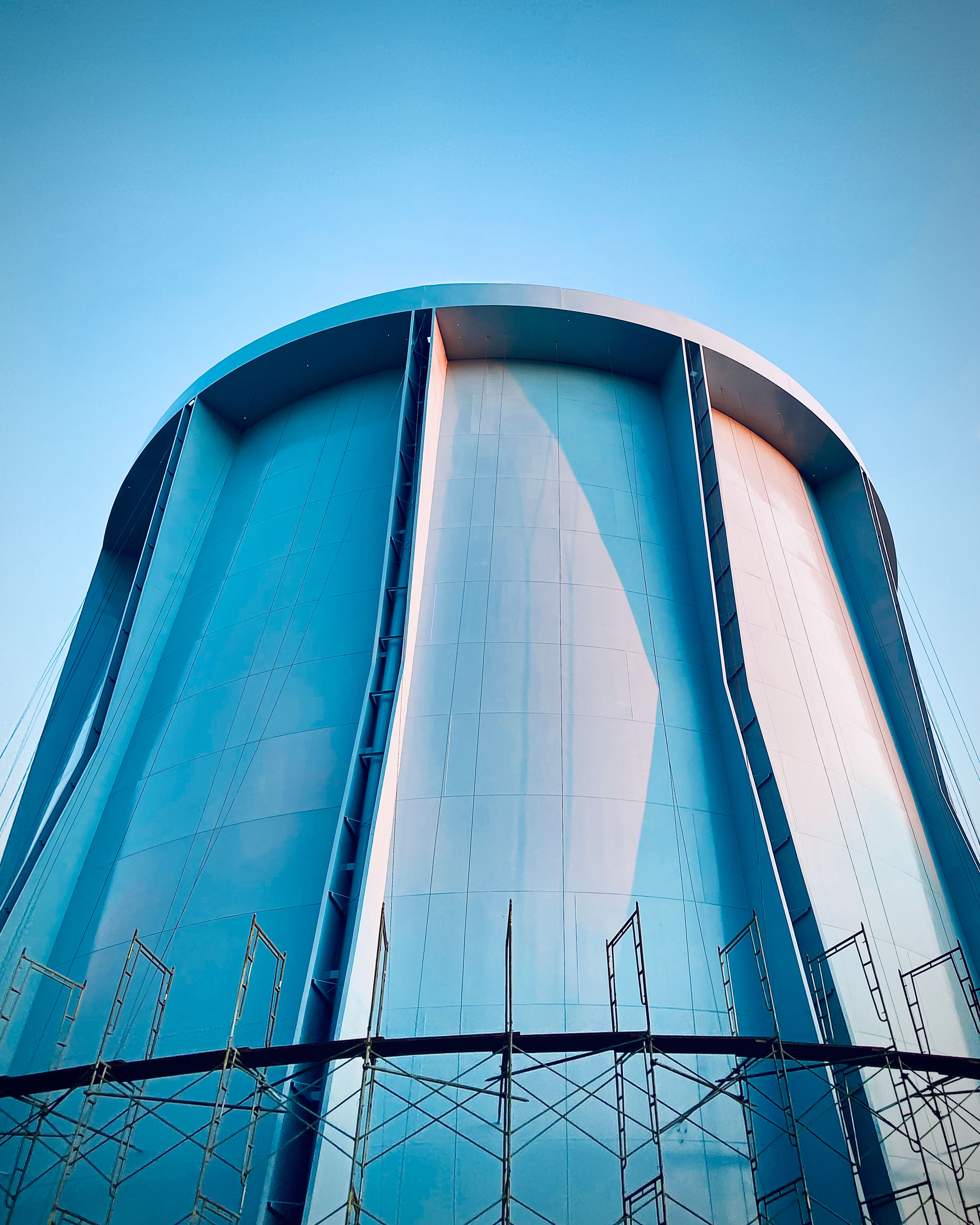 Photography © Induron Protective Coatings

The team at Induron explain, "For the standpipe's exterior surfaces, Tex Enoch [Induron Sales Representative] recommended a complete commercial blast (SSPC SP-6) and a four-coat exterior system including Induron's Perma-Gloss Fluorourethane. Perma-Gloss performs well in a variety of aggressive environments. In fact, it provides the longest lasting color and gloss retention of any readily available industrial coatings."



Induron's Perma-Gloss Fluorourethane employs Lumiflon FEVE resin advanced technology. Lumiflon FEVE resin provides protection to water tank surfaces, helping to prevent coating degradation at the hands of UV radiation, salt, and water. FEVE-based coatings contain anti-corrosive properties that help maintain the coating's structural integrity for decades.

information and photography courtesy of © Induron Protective Coatings