The Spangler Candy Company's best-known product will adorn the water tower near their plant in Bryan, Ohio. Dum Dums lollipops will be celebrated on the repainted water tank joint venture of Spangler Candy and the Bryan Board of Public Affairs. The team commissioned Eric Henn, an award-winning muralist, for the repaint that Spangler will fund. Henn is world renowned for his murals and has been featured on other famous tnemec-based tanks, like in Destin, Florida.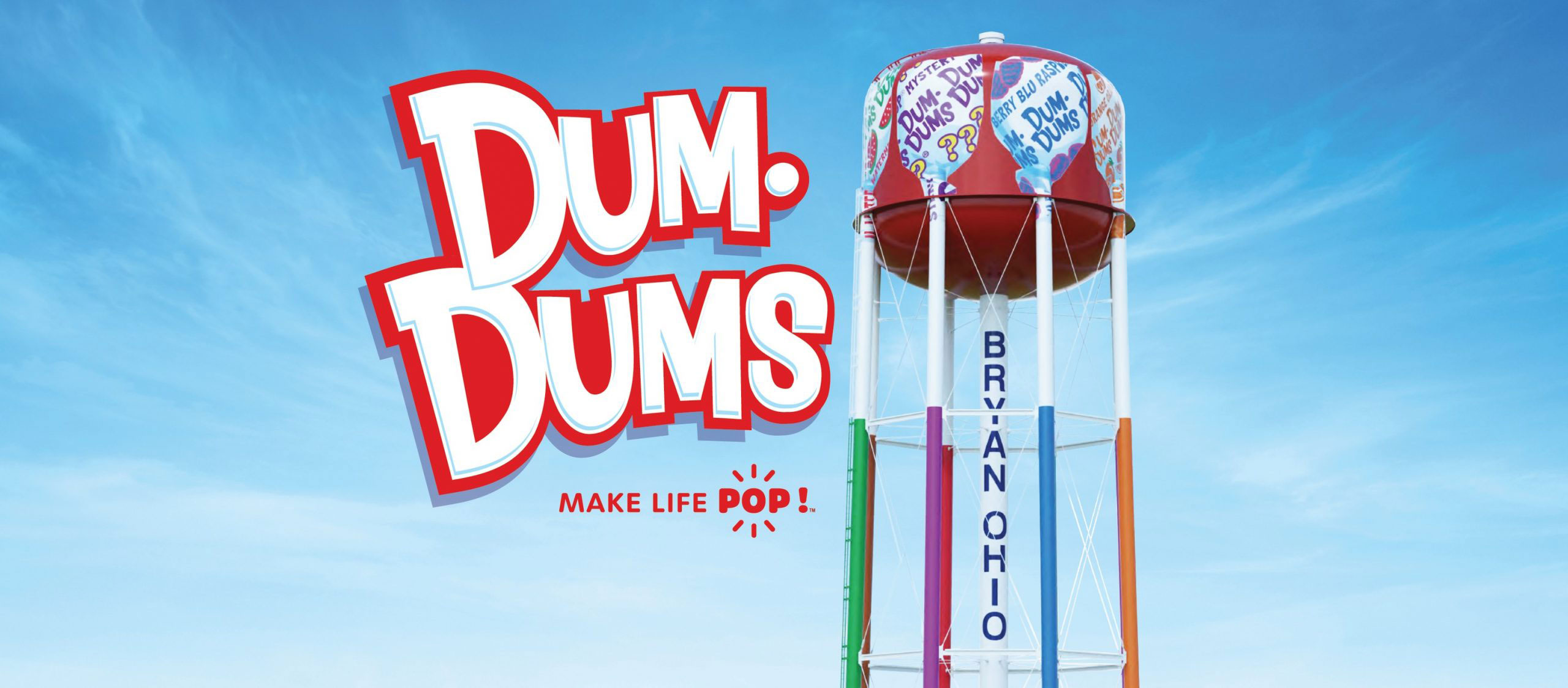 "We are really excited for the opportunity to make this water tower an even larger asset for our community besides just holding water. With its new design painted by a world-famous artist, it will become a new landmark for Bryan and provide a great opportunity for our city," explained Kirk Vashaw, Spangler's chief executive officer.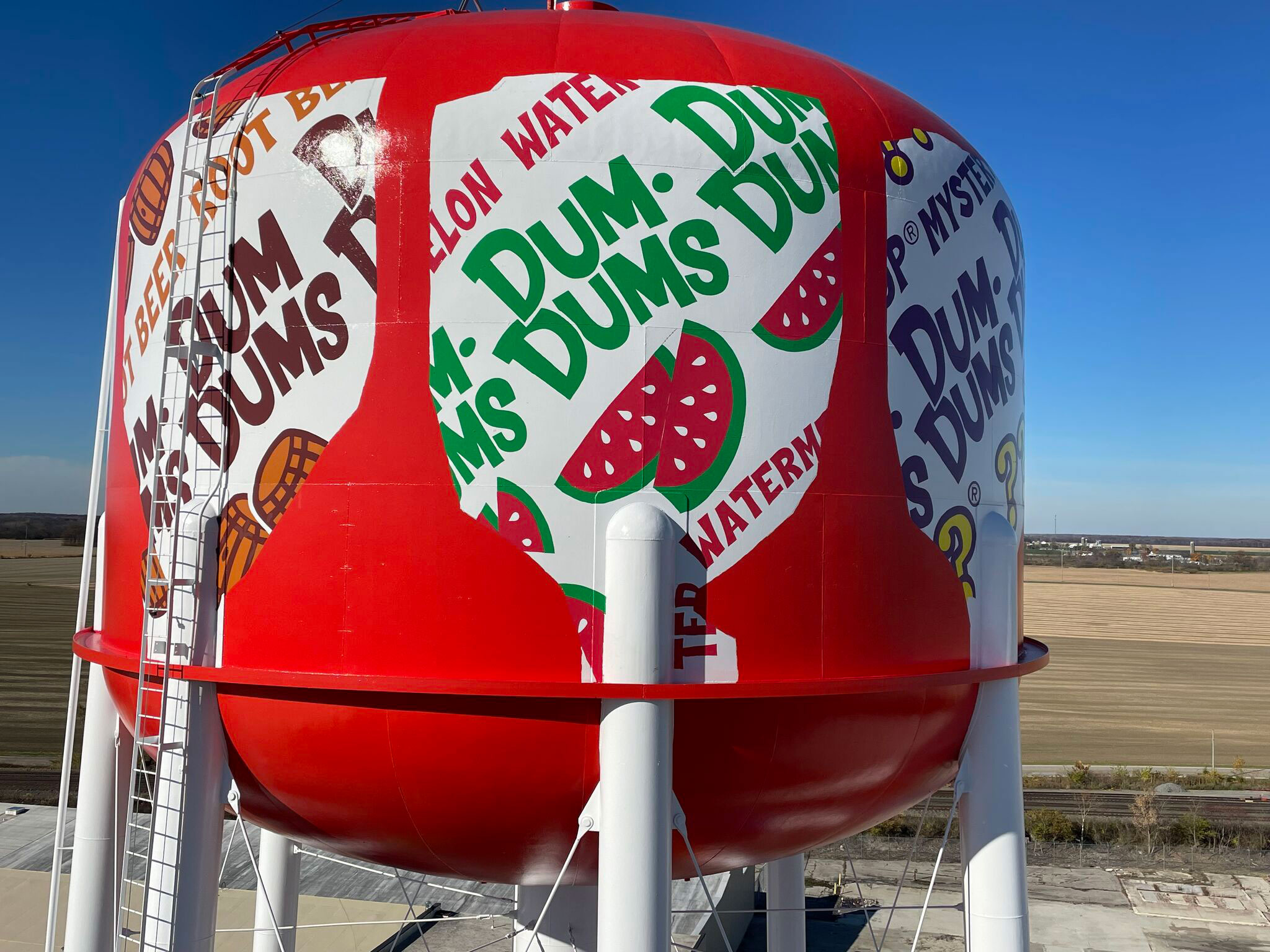 Dum-dums lollipops have been world-famous since their creation in 1906, with the most popular flavors embellishing the new tank. Hoping to create a selfie-worthy design, the hand-painted mural features eight 65-foot lollipops with the city of Bryan running down the tower's riser pipe.

The tank features Tnemec company's hydroflon fluoropolymer finish, ensuring long-lasting gloss and color retention. This next-generation, high-performance fluoropolymer contains Lumiflon FEVE technology, contributing to the coating system's hyper-durability. In addition, Lumiflon FEVE resin protects water tank surfaces, helping prevent coating degradation from UV radiation, salt, and water. FEVE-based coatings also offer superior color and gloss retention and anti-corrosion properties that maintain the coating's structural integrity.