The winner of Tnemec Company's 2020 Tank of the Year People's Choice Winner was a patriotic tank in Bossier City, Louisiana. For Bossier City, their deeply intrenched patriotism is now matched with a towering red, white, and blue tank. The Barksdale Air Force Base community is prideful of the tank that depicts the iconic B-52 Bomber.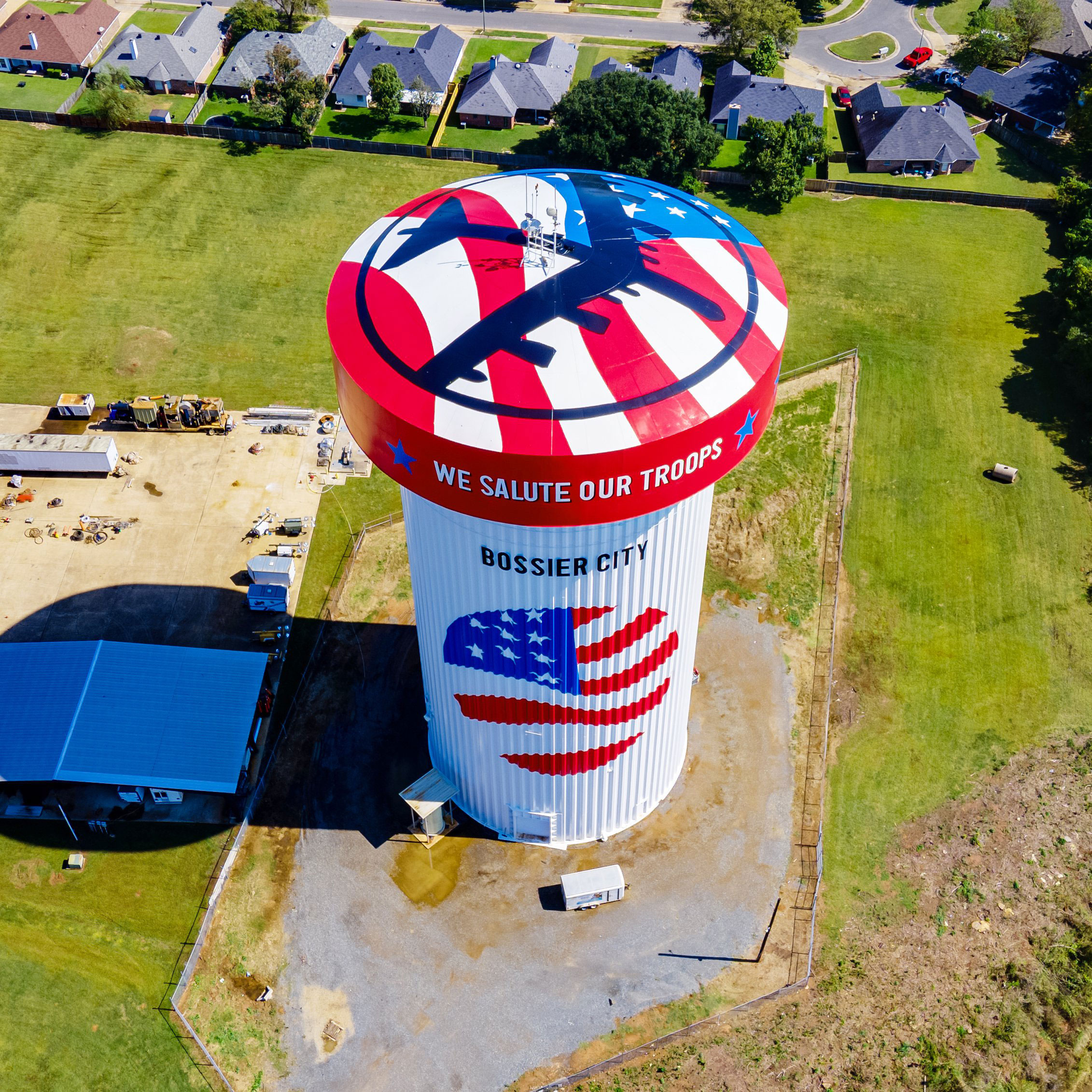 ©Tnemec Company, Inc.
"Bossier City has dedicated its high-profile, star-and-stripe-clad hydropillar water tank to all military, police and fire department personnel, and the messaging on the tank, especially the main logo that reads, 'We Salute Our First Responders,' is a tribute to all the hard work these individuals do to keep their community safe," representatives at Tnemec Company describe.
The top of the tank features the silhouette of a B-52 Bomber, tribute to the local military community of the nearby Air Force Base that flies over often. The colorful tank features Tnemec Company's fluoropolymer finish Series 700 HydroFlon coating system. This system is UV-resistant and long-lasting, allowing the coating to withstand a humid climate.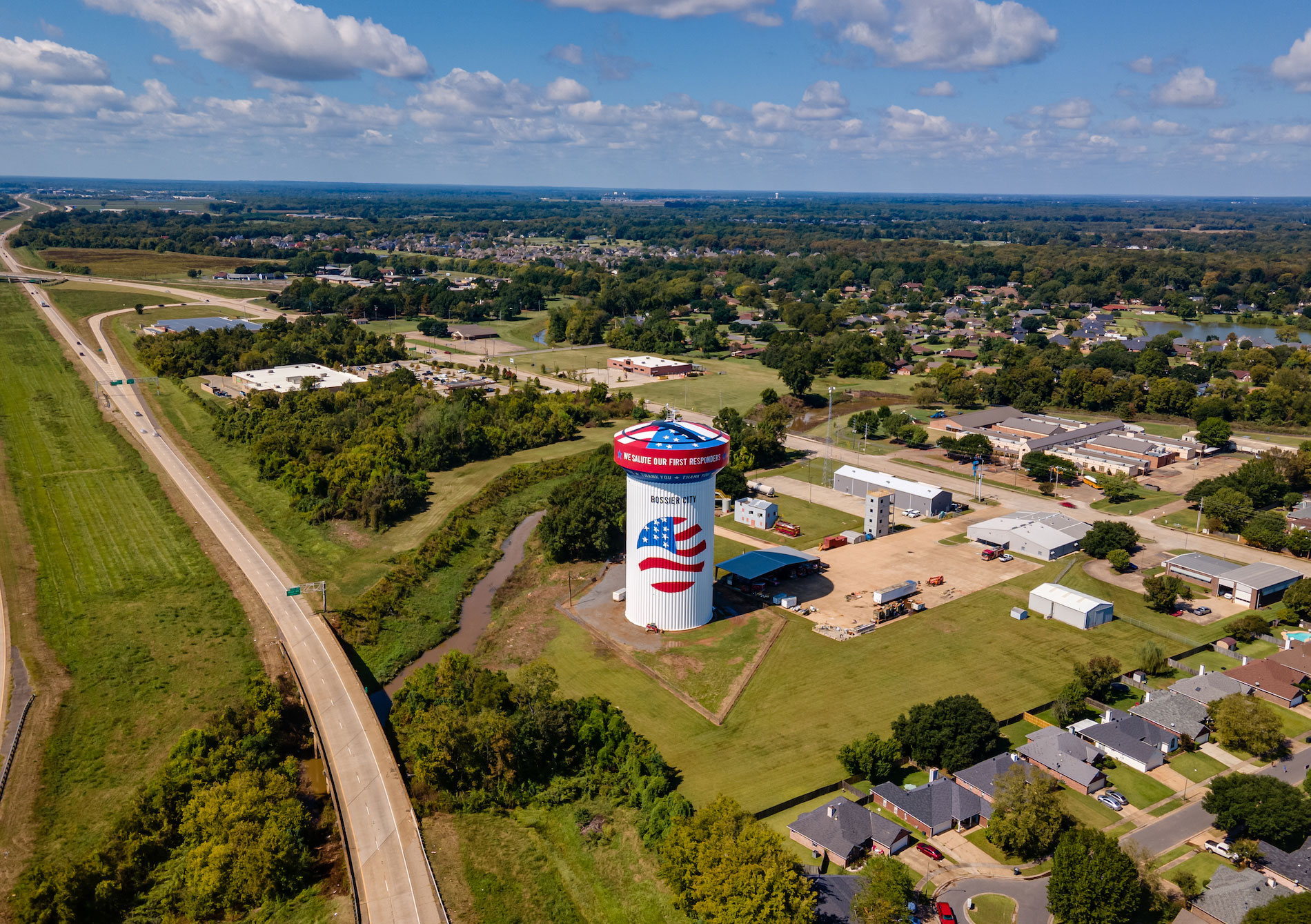 ©Tnemec Company, Inc.
The HydroFlon fluoropolymer finish ensures long-lasting gloss and color retention. This next-generation, high-performance fluoropolymer, contains Lumiflon FEVE technology, which is a main contributor to the coating system's hyper-durability. Lumiflon FEVE resin provides protection to water tank surfaces, helping to prevent coating degradation at the hands of UV radiation, salt, and water. FEVE-based coatings also offer superior color and gloss retention and anti-corrosion properties that maintain the coating's structural integrity.
Information and photography courtesy of © Tnemec Company, Inc.