| | |
| --- | --- |
| Project Name: | Wolfe Residence |
| Project Location: | Crested Butte, CO |
| Project Completion: | July 2010 |
| Field Applicator: | all-tech decorating Company, Romeoville, IL |
| Project Supplier: | ppg Industries, Pittsburgh, PA |
The standing seam metal roof of the Wolfe Residence, located in Crested Butte, Colorado had suffered severe degradation resulting in the peeling of the factory finish down to the galvanized substrate. The damage occurred at an accelerated rate due to the excessive snow and ice loads experienced at the 7,000-foot elevation of the Rocky Mountains. As a result, the roof's integrity was undermined.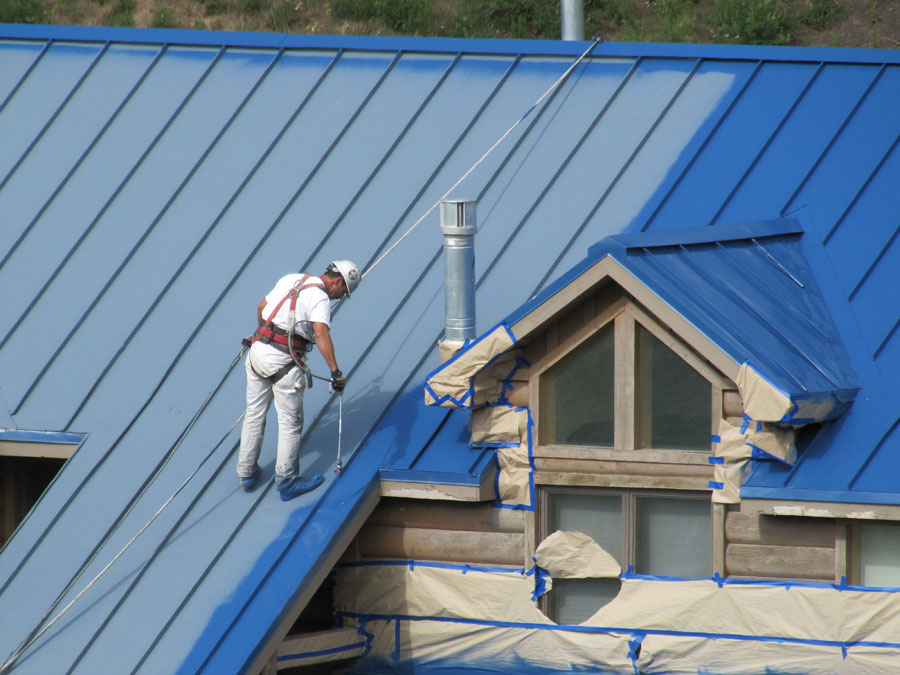 Replacement of the roof was cost prohibitive; roof restoration was deemed the appropriate solution.
All-Tech Decorating Company, headquartered in Romeoville, IL was challenged to restore the roof with a field-applied coating system that:
matched the color and gloss of factory baked-on counterparts;
offered a long term warranty;
could endure harsh weathering cycles;
required minimal maintenance;
and has excellent color and gloss retention
All-Tech turned to PPG Industries, a leading coatings supplier based in Pittsburgh, PA, for a solution. The answer was PPG's coraflon® ADS (air-dry system,) a field-applied fluoropolymer coating ideal for the refurbishing of weathered metal and aluminum building panels. Introduced in 1995, Coraflon, a paint manufactured with the Lumiflon® (FEVE) resin system, fulfilled every requirement set forth by All-Tech.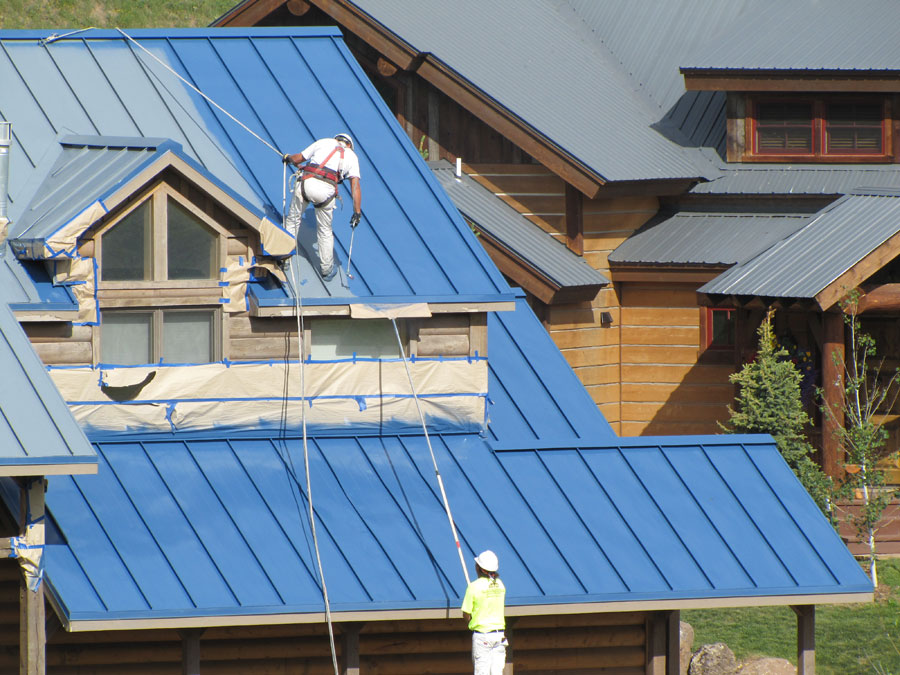 Lumiflon is a solvent-soluble fluoropolymer with a unique chemical structure that ensures superior durability and extends weatherability. Bob Ruff, sales manager of the specialty division of All-Tech added, "We have used Lumiflon for nearly 20 years; in the last 12 years alone, ATD, PPG, and Lumiflon have successfully recoated millions of square feet of roofs and metal facades. The color and gloss capabilities of Lumiflon's topcoat system exceed all other coatings we've used."
Proper surface preparation was critical to the success of the application. All-Tech removed the factory finish and created a 1.0-mil surface profile prior to installing 5.0 mils DFT (dry film thickness) of an epoxy primer. Finally, 1.8 mils of Coraflon ADS containing Lumiflon (FEVE) resin were applied.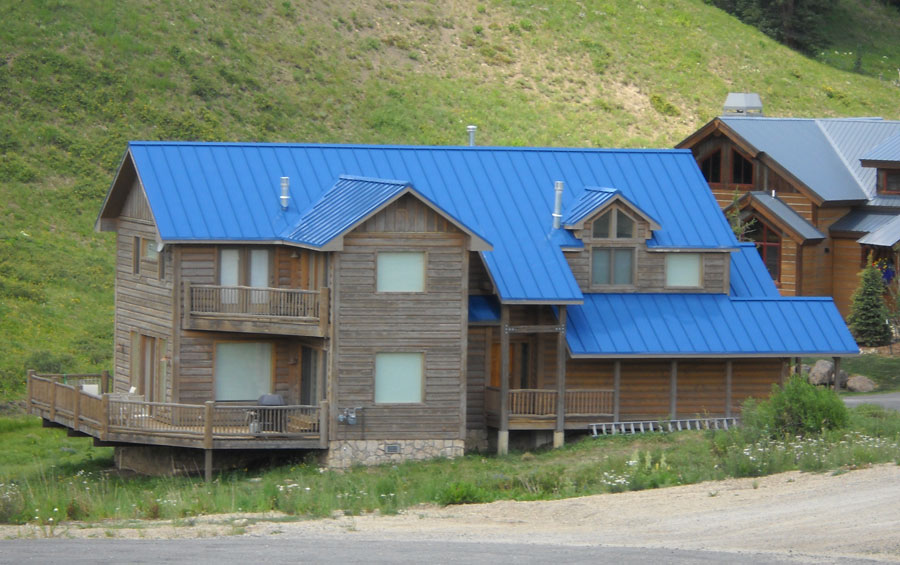 The result was a low maintenance, aesthetically pleasing roof capable of withstanding the unforgiving weathering cycles of the Colorado Rocky Mountains.
LUMIFLON, a product of the Asahi Glass Company, is a solvent-soluble fluoropolymer that offers distinct advantages to the architectural market. LUMIFLON provides architects with the option of using brighter colors and higher gloss, allowing gloss values as high as 90; offers the flexibility to be heat cured or cured at ambient temperature, giving fabricators a choice between shop application or application in the field; and can be used successfully on a number of materials, including steel, aluminum, fiberglass, concrete and polycarbonate for 30 years without fading.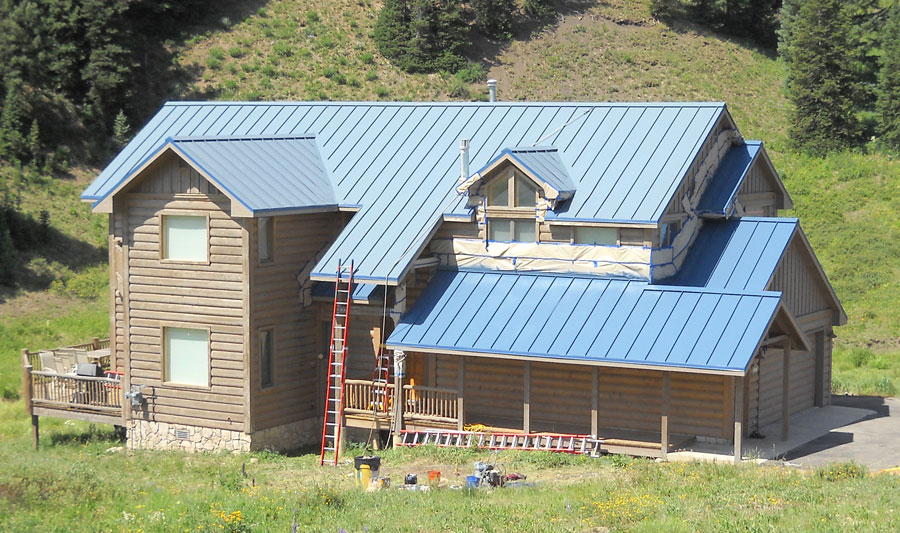 ATD is a division at All-Tech Decorating Company, Romeoville, IL, which specializes in the application of high performance coatings on metal substrates, and mostly architectural standing seam metal roofing and curtain wall systems that have a baked on fluoropolymer finish.
PPG Industries, Pittsburgh, PA, is a leading coatings and specialty products and services company, serving customers in construction, consumer products, industrial and transportation markets and aftermarkets. PPG has manufacturing facilities and equity affiliates in more than 60 countries around the globe.