The Hell Gate Bridge is a 310 meter steel through arch railroad bridge between Astoria in
Queens, Randall and Ward's Islands, and the Bronx. The bridge spans a stretch of the East River known as Hell Gate. The bridge is part of a complex of bridges that span 5.2 km. Construction on the bridge was completed in 1916. It is claimed that the Sydney Harbour Bridge used the Hell Gate Bridge as the model for its design. Today the bridge is owned by and used primarily by Amtrak, although other rail companies use it as well (Wikipedia, 2013).
In the early 1990's, the bridge was completely recoated for the first time in over 80 years using $55 million appropriated by Congress. The color selected for the topcoat was known as "Hell Gate Red" a deep natural red. The coating was a 4-coat system, two of epoxy, a pigmented polyurethane coat, and a clear topcoat designed to preserve the red color of the bridge. Unfortunately, the bridge began to change color even before the repainting was completed. According to references, the paint supplier allegedly changed pigment suppliers prior to manufacturing the paint for the bridge. The contractor used the same paint to recoat the faded areas of the bridge in 1996. However, by 1999, the new paint had faded again.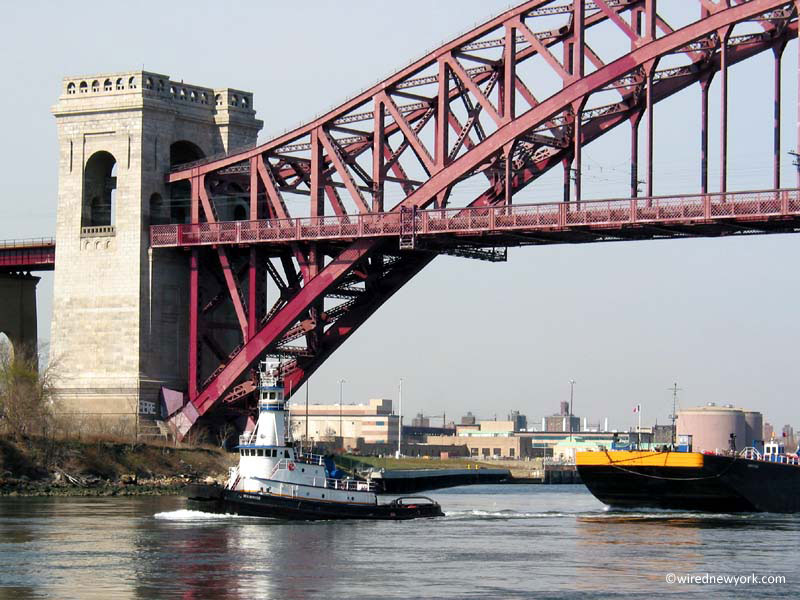 It appears that the problems with color retention on the Hell Gate Bridge were caused by the use of a pigment that was not able to resist degradation by UV light over time. It seems that the clear urethane topcoat was not formulated properly to protect the pigmented urethane undercoat.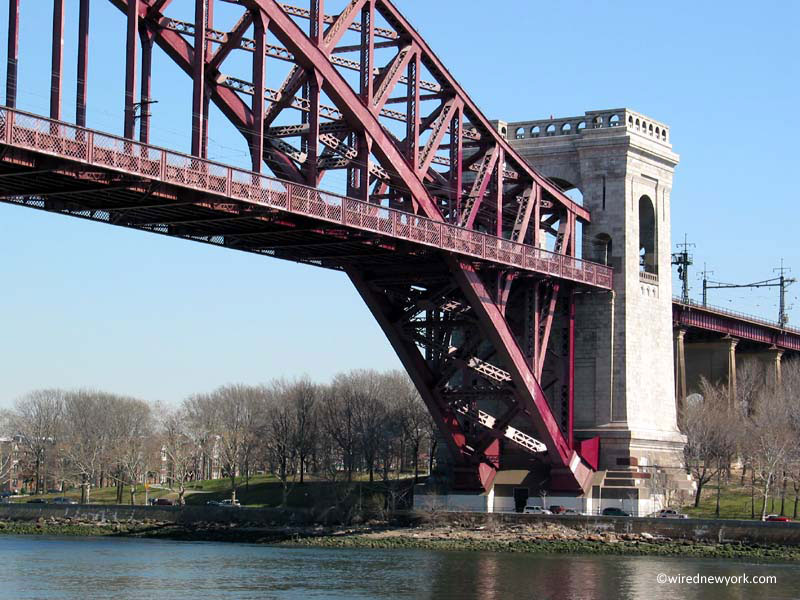 Coatings of similar color made with FEVE fluorinated coating systems have been in use in
Japan for long periods of time. One such bridge, the Tokiwa Bridge, which was examined over a 21 year period for color and gloss retention. The Tokiwa Bridge was part of a series of bridges where the performance of various topcoats was tested. In these tests, half of the bridge would be painted with a fluorourethane topcoat, while the other half would be coated with a conventional coating system. In this case, the bridge was recoated with the fluoropolymer system in 1986. The change in gloss and color appear to be very small after 21 years. The coating on the Tokiwa Bridge was also examined instrumentally for gloss and color retention.

Measured on a colorimeter, the color change of the red fluoropolymer topcoat is negligible. To the human eye, this change would be almost undetectable. Gloss barely changed over the 21 year test period.
The use of fluoropolymer topcoats enables architects and designers to use unconventional
colors in design. Other raw materials used in coatings must match the longevity of the resin or the coating will fail prematurely. Properly formulated, a fluoropolymer topcoat in Hell Gate Red could be expected to retain color and gloss for 30 years or more.