Built in 1987, Florida's Sunshine Skyway Bridge is considered to be the Sunshine State's flagship bridge. The structure, characterized by its pair of long beam bridges in conjunction with a vibrant cable-stayed bridge, connects St. Petersberg, Florida to the town of Terra Ceia. Drivers on Route 19, as well as Interstate 275, are carried across the bridge, passing through Pinellas County, Hillsborough County, and Manatee County. The Sunshine Skyway Bridge was originally a two-lane beam bridge located to the west of today's bridge, its construction reaching completion in 1954, with an additional second span added in 1971.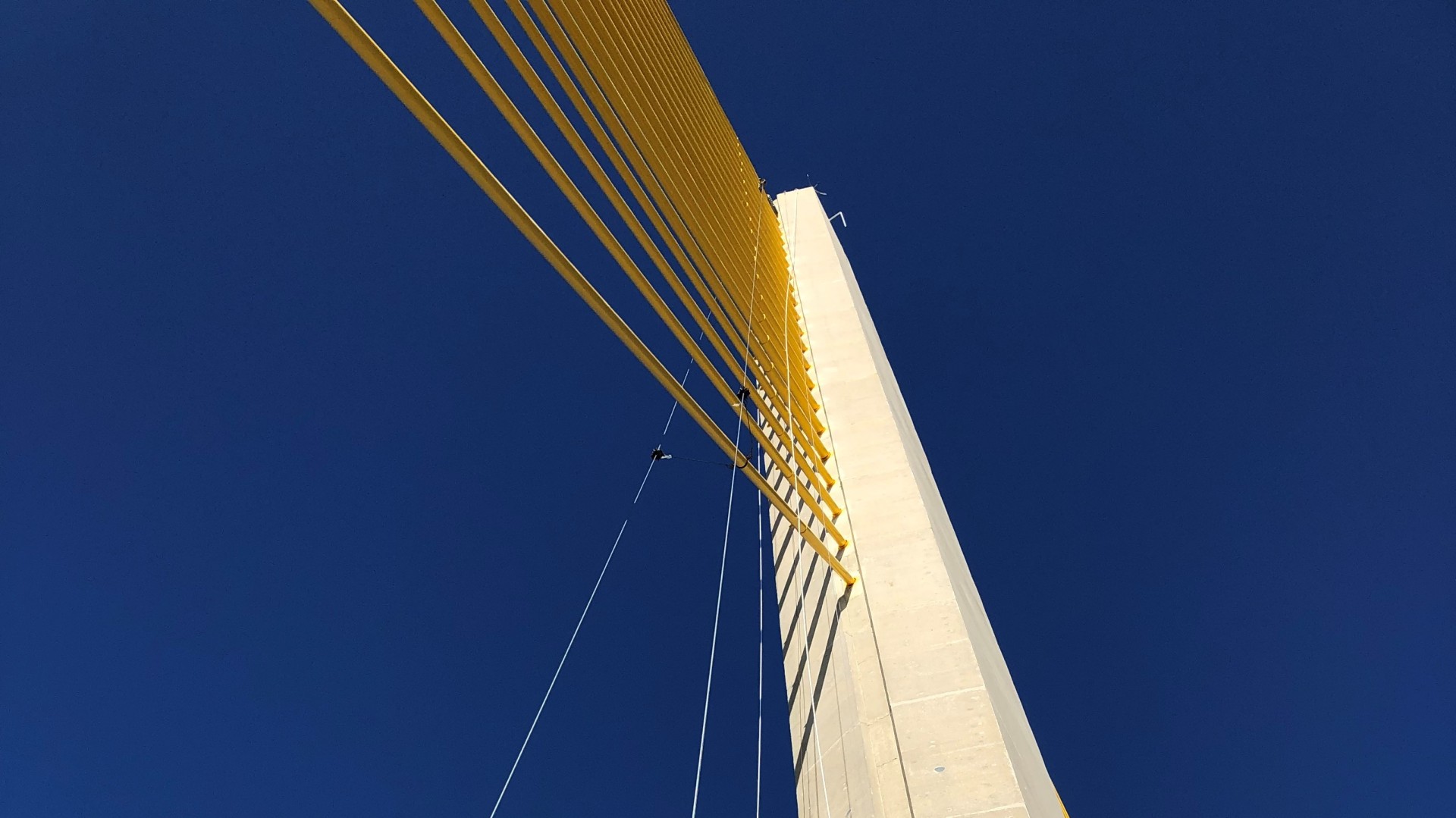 During a span of four months, the bridge was the site of two maritime disasters, one of which led to the destruction of part of the bridge. The surviving portion of the original Sunshine Skyway Bridge wound up being converted into a fishing pier, and the current day bridge was built; it reached completion in 1987.

Florida's Department of Transportation recently initiated an effort to repaint the bridge's yellow cables, as well as adding corrosion protection to the ship impact system on each side of the main channel. As a structure that is consistently exposed to UV radiation, moisture, and salt, selecting a coating system with the capability to maintain its structural integrity over an extended length of time was crucial for this project.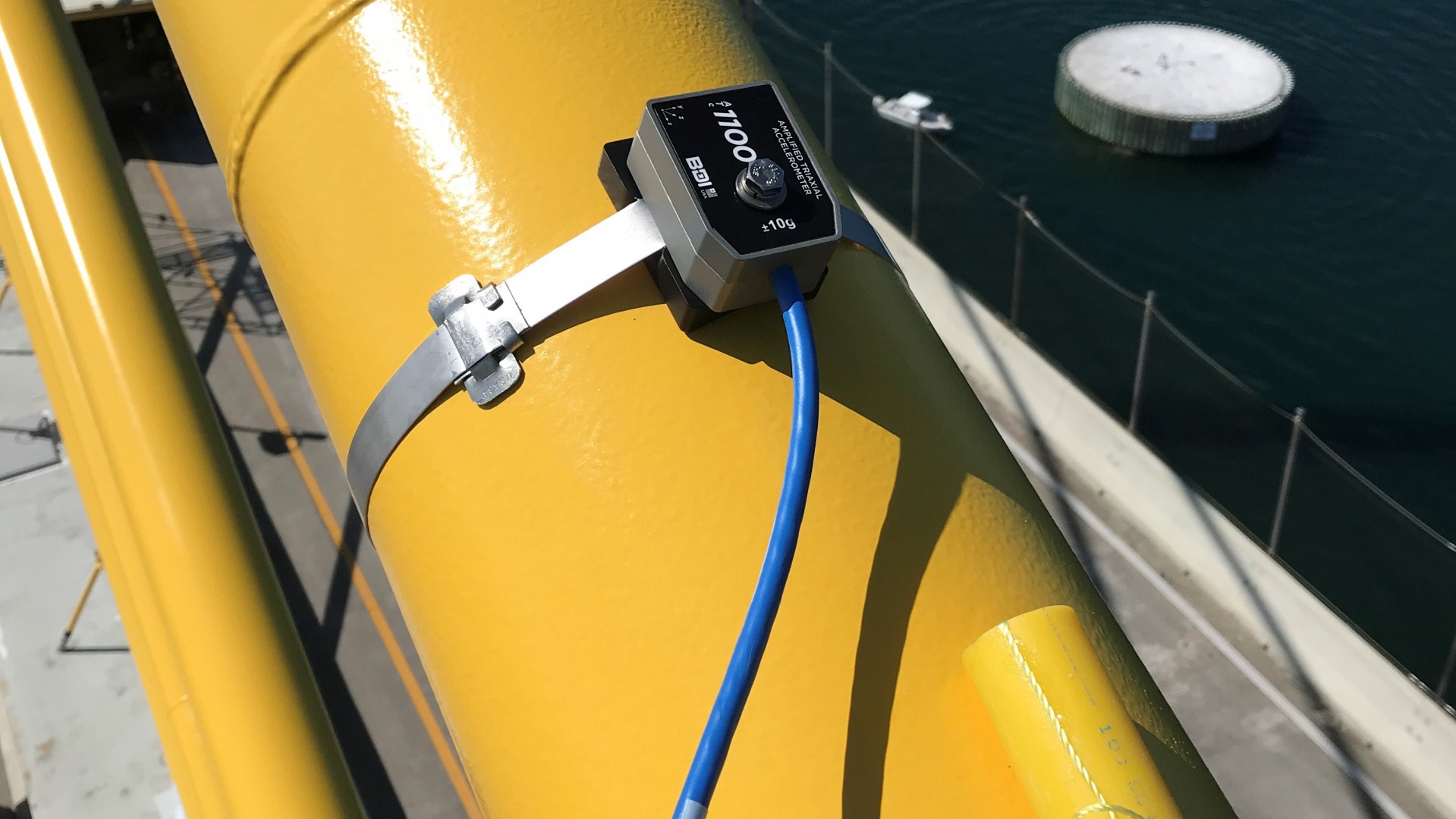 tnemec's Series 1071V fluoronar, an FEVE fluoropolymer, was used to revitalize the Sunshine Skyway Bridge. Utilizing Lumiflon FEVE resin technology, the anti-corrosive, ultra-durable, high performance coating system provides a plethora of benefits that extend the overall lifespan of a coating system.



Structures that feature Lumiflon-enhanced coatings are provided with unmatched color and gloss retention. In the case of Florida's Sunshine Skyway Bridge, this ensures that it will maintain a bright and sunny appearance, living up to its name for the coming decades.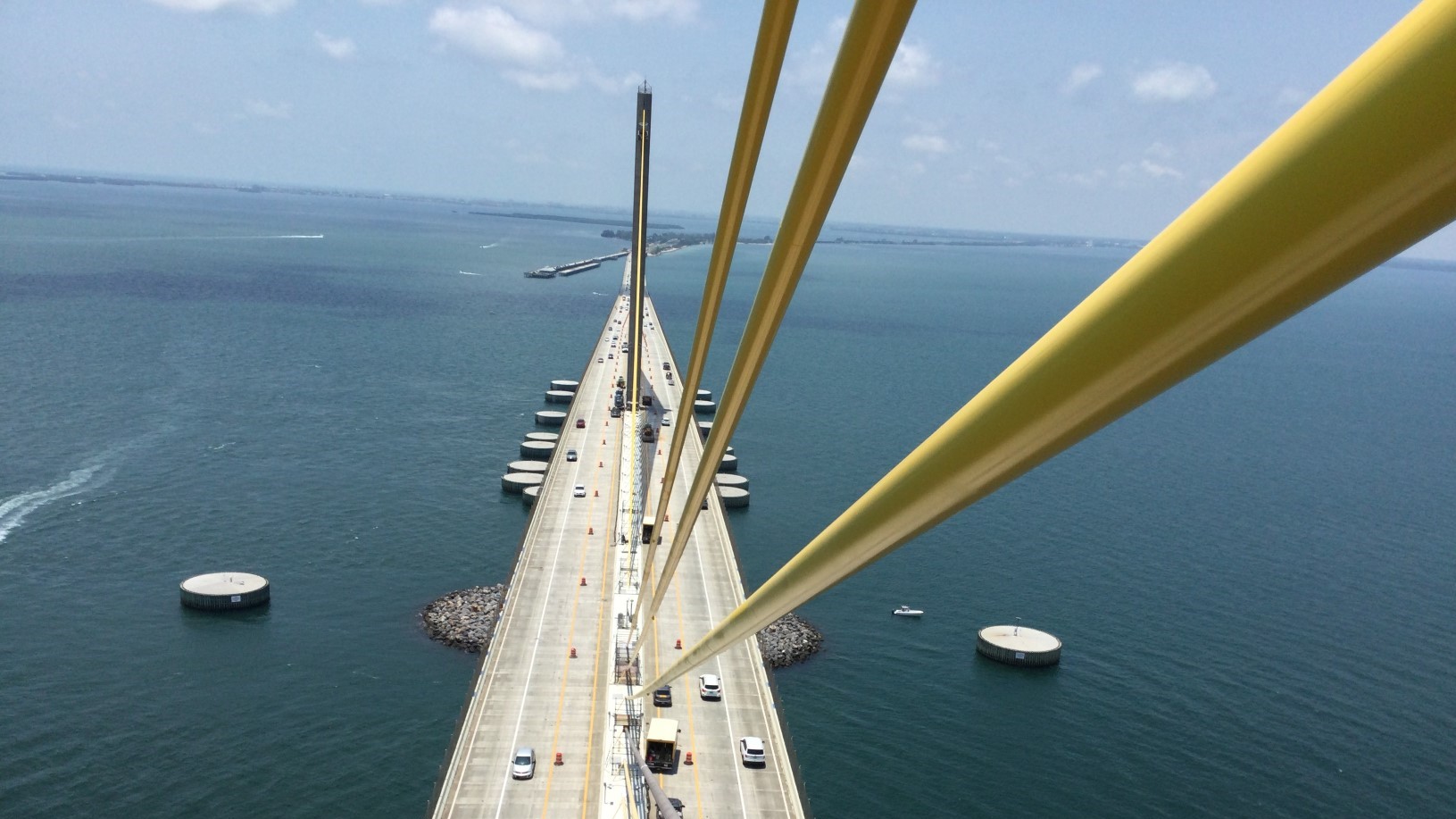 Photography courtesy of Florida Department of Transportation