The Paul F. Cullum Tower was built in 1972; the outdated metal and concrete structure offers low-income housing to senior and disabled citizens. The North Bergen, N.J. complex houses 308 apartments and was in desperate need of renovation.
According to alucobond representatives, "…the two-phase exterior retrofit of the Cullum Tower was approved by the North Bergen, N.J. Housing Authority in late 2010 with three major goals, including: improving the building's thermal performance, eliminating air and water infiltration, and improving building aesthetics."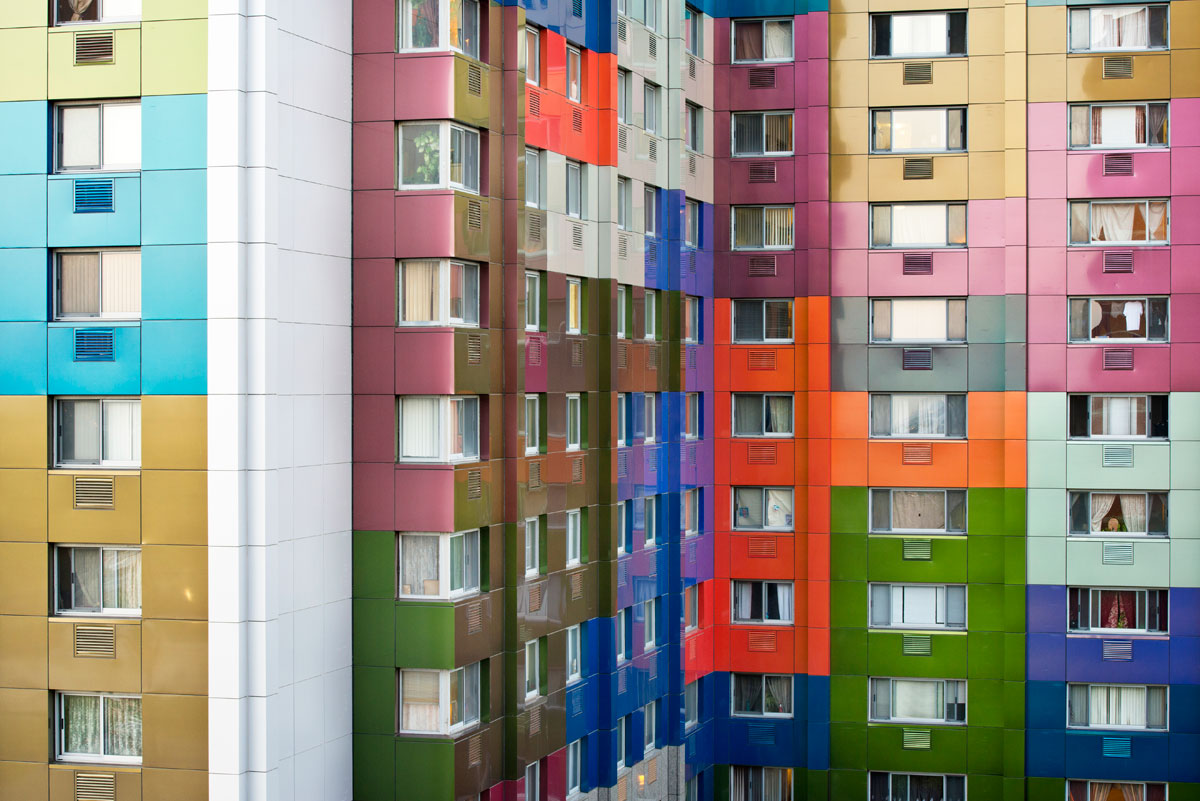 To revamp the existing concrete structure, completed in 2013, the architects at Lothrop Associates, retrofitted nearly 120,000 square feet of Alucobond® aluminum composite material in various colors of their spectra line. Lothrop specified the Spectra line for its color-changing abilities.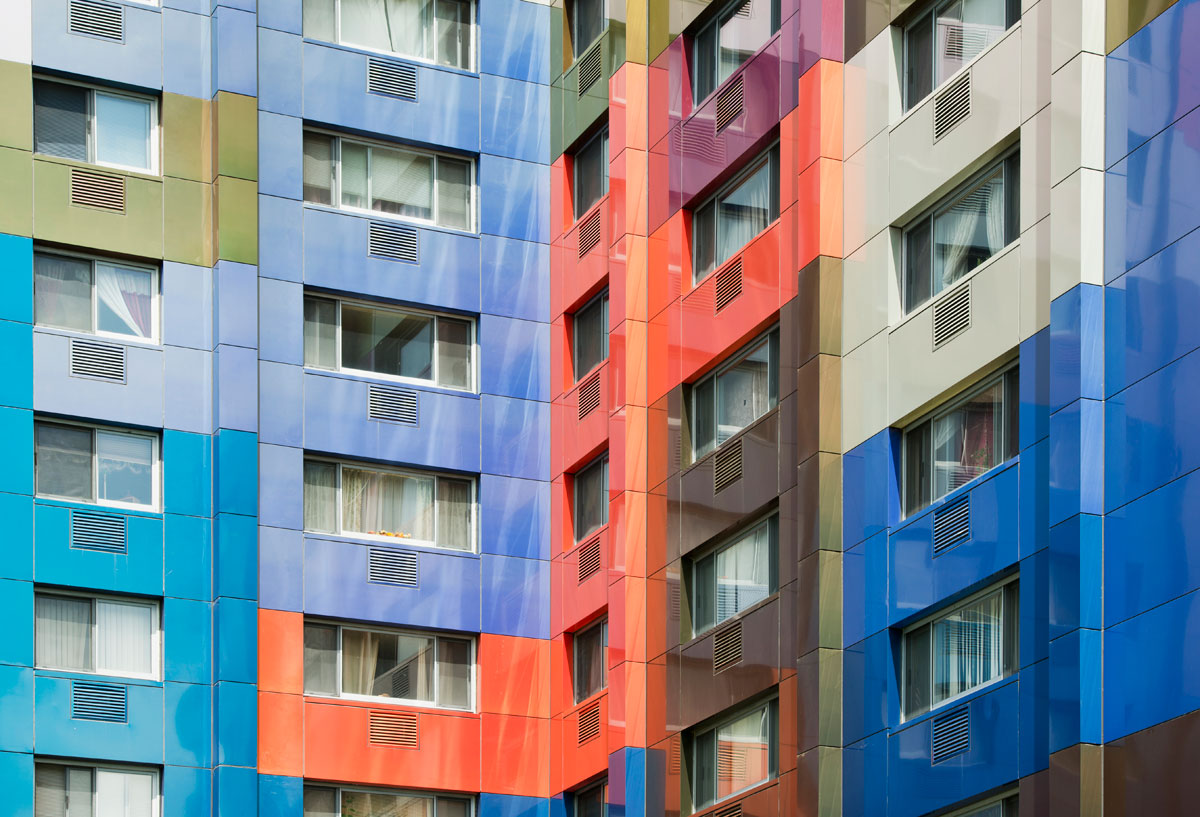 The unique ACM offers different variations of color based on natural light and focal viewpoint. The material allowed the architects to have non-stagnant color options with an impressive array of finishes. The 117,000 square feet of 4mm Alucobond ACM, in nine colors, was fabricated and installed by Fairfield Metal LLC, using their route-and-return wall system with dry seal gaskets.
The renewed multi-story residential building was completely transformed with the use of kaleidoscopic colors. The Alucobond Spectra line features a Lumiflon FEVE fluoropolymer topcoat that ensures the color retention and longevity of the ACM panels.
The use of high performance coatings is essential in residential high-rises. The cost and inconvenience of recoating is too great, prompting cladding manufacturers to choose an FEVE resin topcoat on their panels to ensure the longest life cycle of their products. The fluoropolymer topcoat creates a protective seal reducing the need for this exorbitant recoating or even re-paneling.
Alucobond® – "The Name Says It All." Introduced in 1969, Alucobond is the original and world's best-known aluminum composite material. Alucobond is manufactured in the United States in the Benton, Ky., plant of 3A Composites. The 3A Composites USA headquarters are based in Statesville, N.C.
Photography ©Daniel Lunghi