The original Harwyn pods were made to provide a modern alternative to the traditional home office. Offering a separated dedicated space, modularized, for the at-home worker. While its debut started in the residential marketplace, Harwyn has more recently branched into the education market, providing schools with more contemporary spaces for their campuses.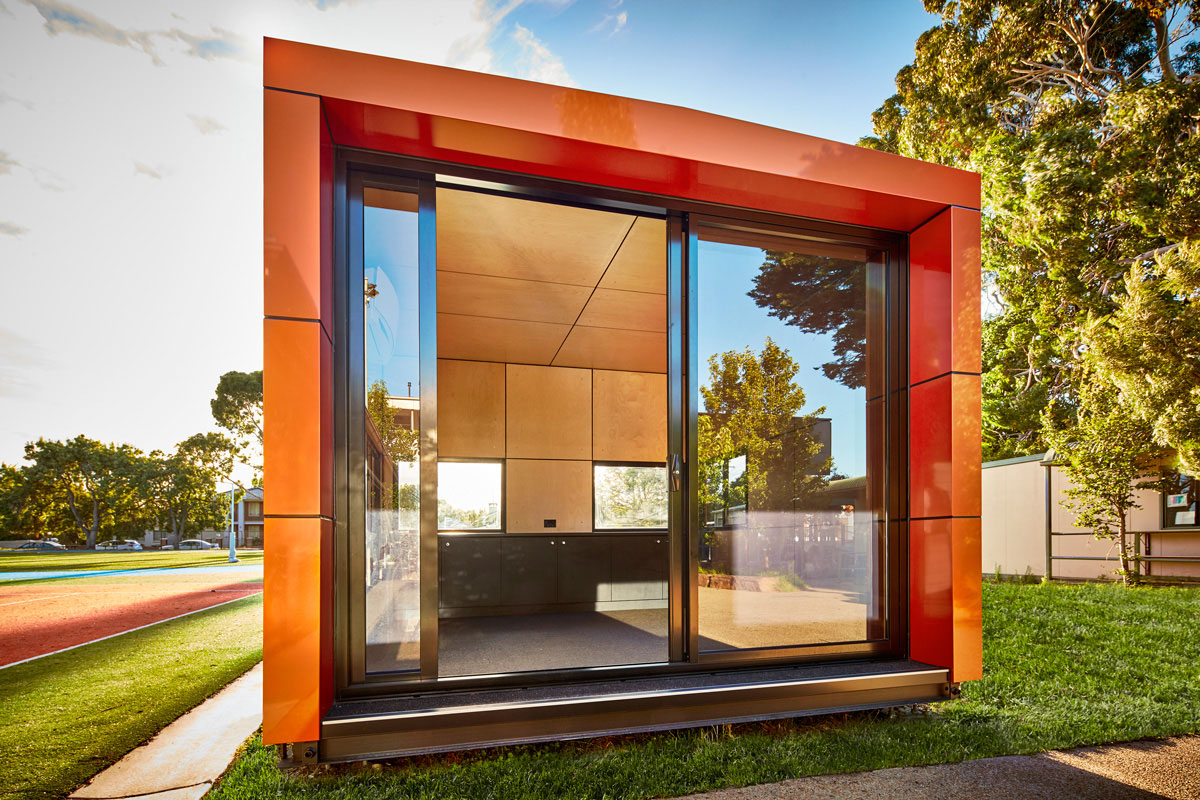 For a public-school facility in Melbourne, Australia, Harwyn was commissioned to provide the school's music room. For this, the team created a reflective orange pod utilizing ALUCOBOND's spectra Series. This iridescent series offers a color-changing effect that adapts to natural and artificial light and focal viewpoint. The series employs a LUMIFLON FEVE fluoropolymer topcoat.

The pod offers a wildly contemporary and fun space for the students as the surrounding buildings are traditional, heritage-style facades. The interior features a warm Birch Ply interior as the children are greeted by a full instrument set up within. The interior offers a wondrous minimalistic contrast to the pod's bold exterior.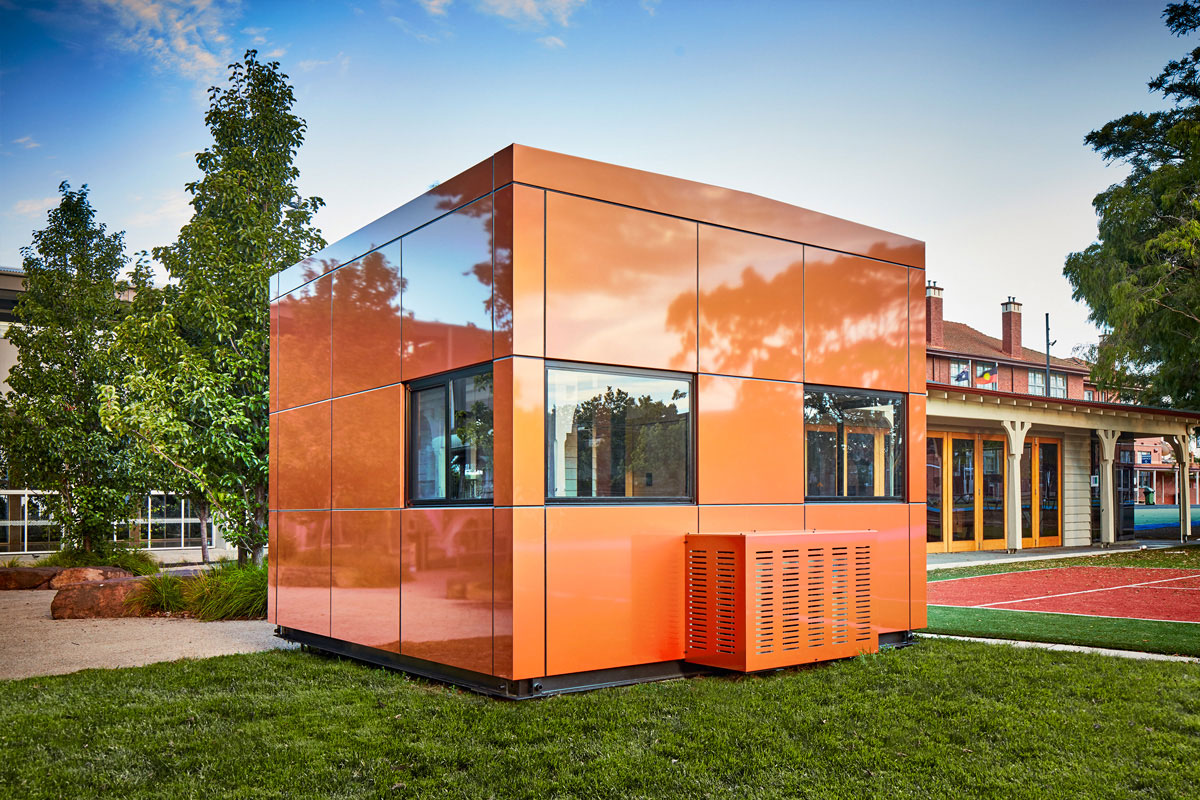 The featured finish, Spectra Cupral, is "a reflective, fiery finish that transform red, yellow and orange hues based on variations in viewpoint and daylight," alucobond describes. Jason Fremder, Harwyn's Managing Director explains that Cupral was specified due its ability to "be exciting and stand out from a distance."

Due to the modular nature of the pod, it is perfect for education construction as it is easily dropped into location without disrupting the site. Pre-engineered pods also reduce the need for on-site construction waste, time on site and human error.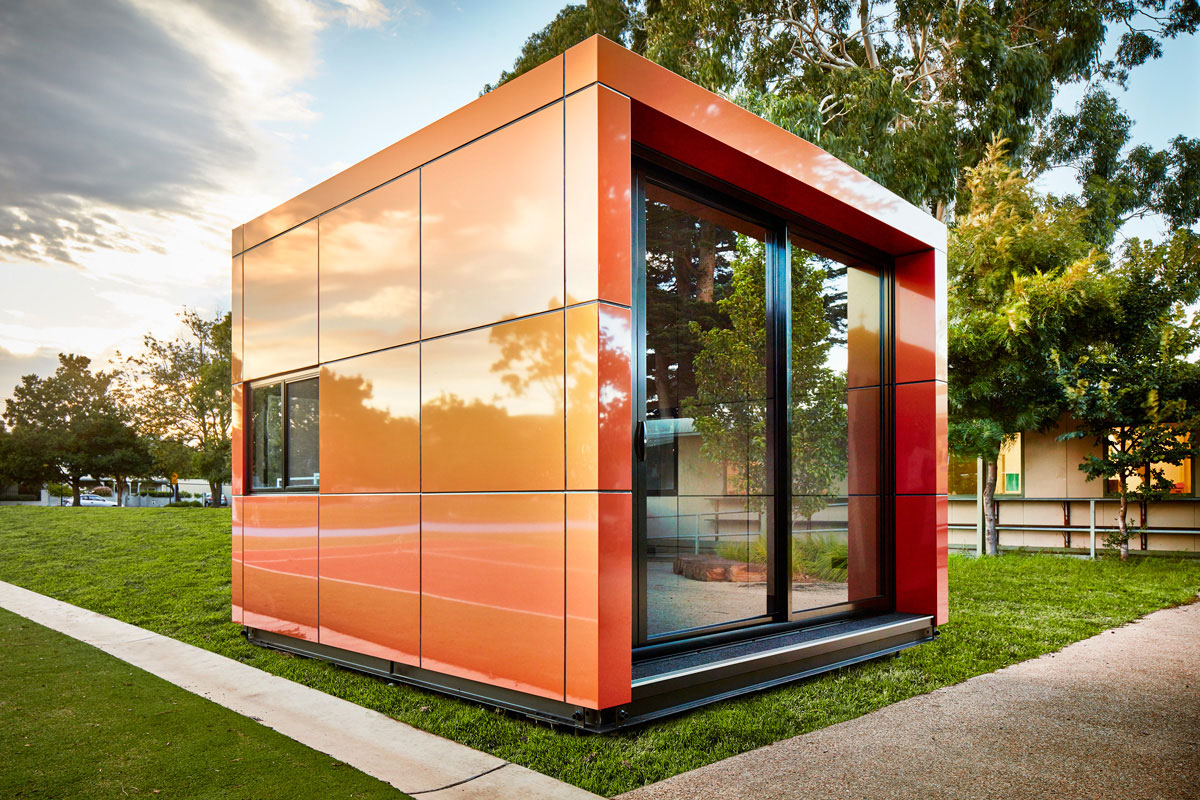 Coating systems that employ LUMIFLON FEVE resins technology provide a plethora of benefits. FEVE-based coatings offer durability and longevity, superior color and gloss retention in addition to weatherability, which prevents UV radiation, water, and salt from compromising the structural integrity of any coating.

Photography courtesy of Alucobond via Harwyn