Film is a manifestation of light, space, and movement projected onto a screen. The medium, dynamic and ever-changing, offers each unique viewer a brand new experience, so that no work is ever seen the exact same way more than once. The art of film is celebrated in the form the EYE Film Institute. The institute is a Dutch museum and archive in Amsterdam, the Netherlands. The EYE contains a cinematography museum called Filmmuseum that was founded in 1952. The archive is home to an impressive collection comprised of 37,000 film titles, 60,000 posters, 700,000 photographs, and 20,000 books.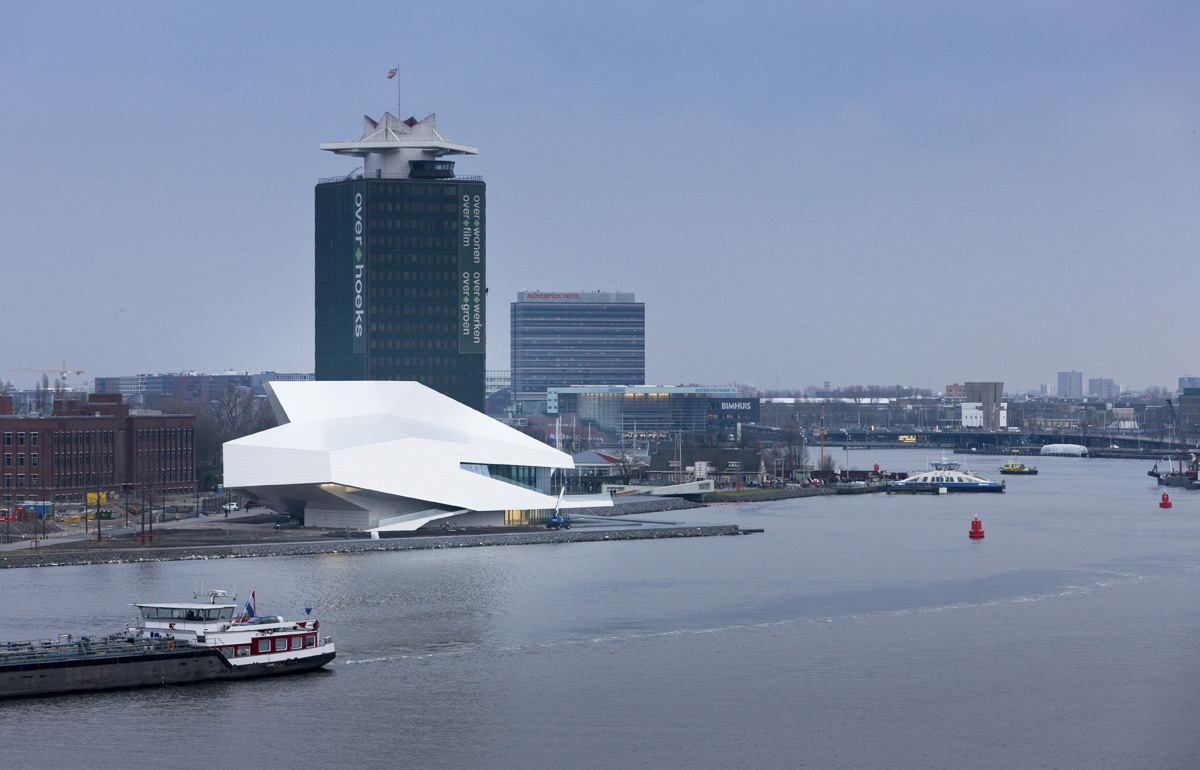 The original Filmmuseum was originally located in Vondelpark, and urban park, from 1975 until 2012, when the new EYE Film Institute opened its doors to the public. The replacement structure is a magnificent vision of white, located along the IJ River in Amsterdam. Across from the museum is the Central Station, in the historical section of the city.
Austrian firm Delugan Meissl Associated Architects developed the design as a dedication to the art form. The architects made sure to incorporate design motifs relating to light, movement, and space into the EYE's design. The final product is a sleek and geometric building whose unique shape gives the illusion of motion. The structure in its entirety serves as an optical illusion, as the sunlight being reflected off the roof's crystalline surface changes the EYE's appearance throughout the day.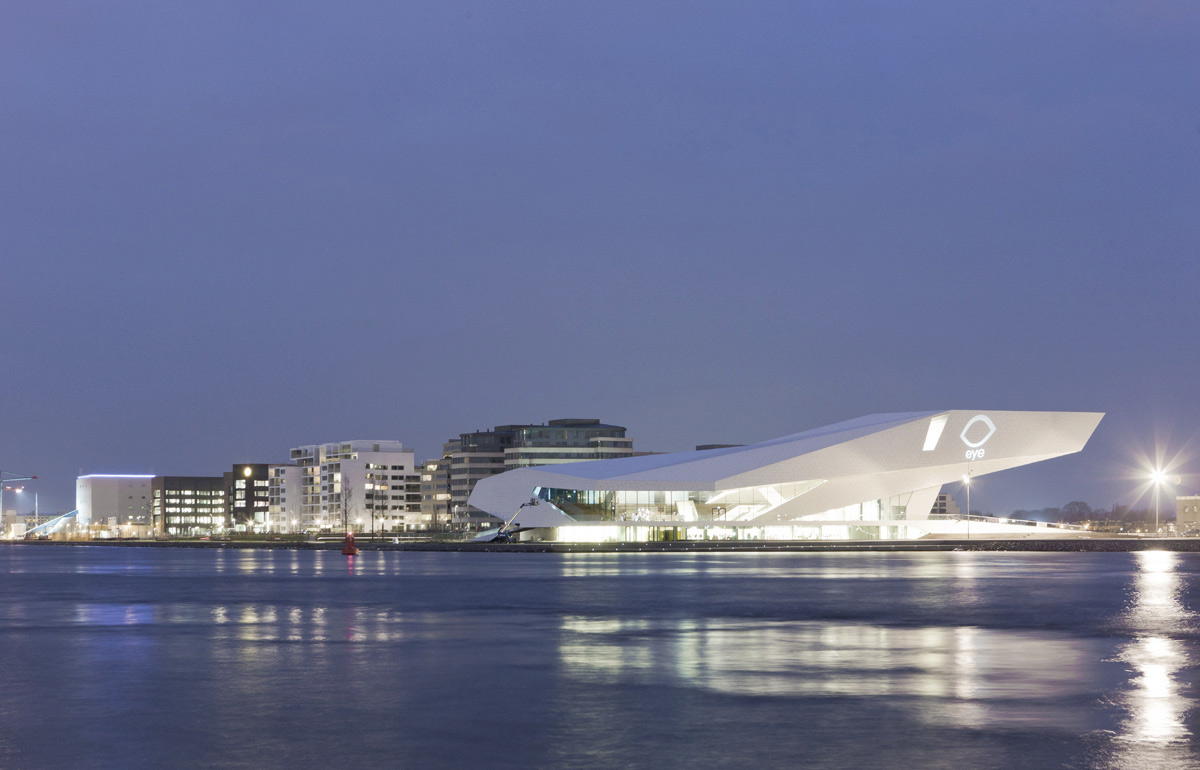 This iconic building is enveloped in white ALPOLIC® ACM coated with Lumiflon FEVE resin. Since the EYE Film Institute is left exposed at the edge of a body of water, it is imperative that the coating of the exterior is able prevent coating degradation, fading, and chalking for extended lengths of time. Lumiflon FEVE resin technology offers long-lasting coatings that are low VOC, anti-corrosive, and resistant to UV radiation.
Information and photos provided by Delugan Meissl Associated Architects