The SSQ Tower in Longueil, Quebec is one of the latest mixed-use office spaces in Canada. Designed by Bernard Mercier Drouin Architectes with sustainability in mind, the tower has features that reduce energy and water consumption, use of natural lighting, and heat island reduction. To further aid in building sustainability, the exterior is clad in aluminum panels that feature a Akzo Nobel interpon D3000 coating; a high performance Lumiflon FEVE fluoropolymer based powder coating that touts a long life span, along with excellent durability and weatherability characteristics.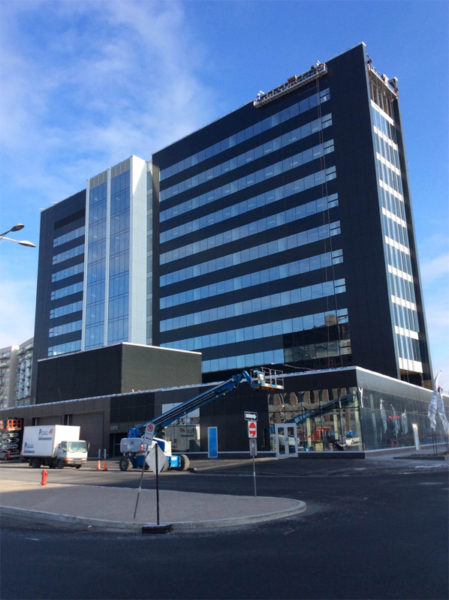 The smooth gloss Interpon D3000 powder coating was applied to the aluminum coil during manufacturing. Simplifying construction, the panels only needed to be installed and no other work was needed. The FEVE fluoropolymer topcoat of these aluminum panels exceeds the AAMA 2605 specification, the most rigorous standard that measures exposure, abrasion, and erosion while maintaining excellent color and gloss retention.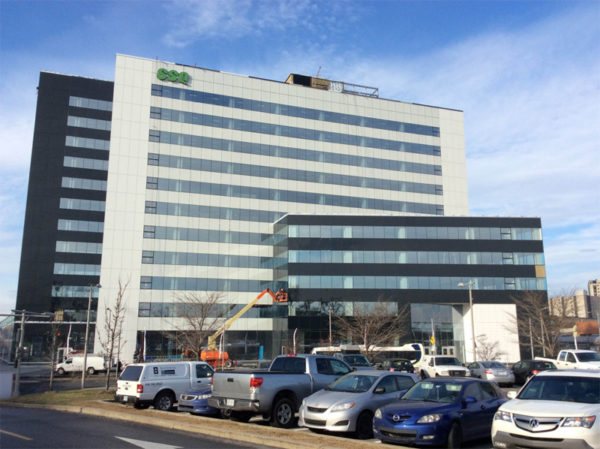 FEVE resin based coatings have been applied on a variety of surfaces, which are subjected to some of the most demanding environments. Nonetheless, they have proven to perform in excess of 30 years without fading, with very little surface degradation. This translates to lower building life cycle costs by eliminating the frequency of recoating/maintenance. These factors make Lumiflon FEVE resin based coatings an excellent choice in green building projects.
Images courtesy of © Symotech.