When commissioned to create a design for the new Abbotsleigh multi-purpose sports hall and sports field in Sydney, Australia, architects at Allen Jack+Cottier pursued a design that was innovative, sustainable, and comfortable. The architectsrchitects were also required to include a 166-vehicle parking lot, changing facilities, an artificial turf sports field, bleachers, and reconfigured access roads, pathways, and landscaping in their design.

Michael Heenan, CEO, Principal, Design at AJ+C, spoke of the firm's intentions for the sports hall, stating, "Our poetic response to this very special site saw the floating soaring curve steel form of the building grow from an overt and direct expression of its thermo dynamic modeling, structural analysis and materials research."

According to the designers, thermodynamic modeling was key to creating a sustainable structure, as the building's internal cladding gave the sports hall's facades the ability to respond to the weather. The building was also designed with the ability to use wind for cross ventilation.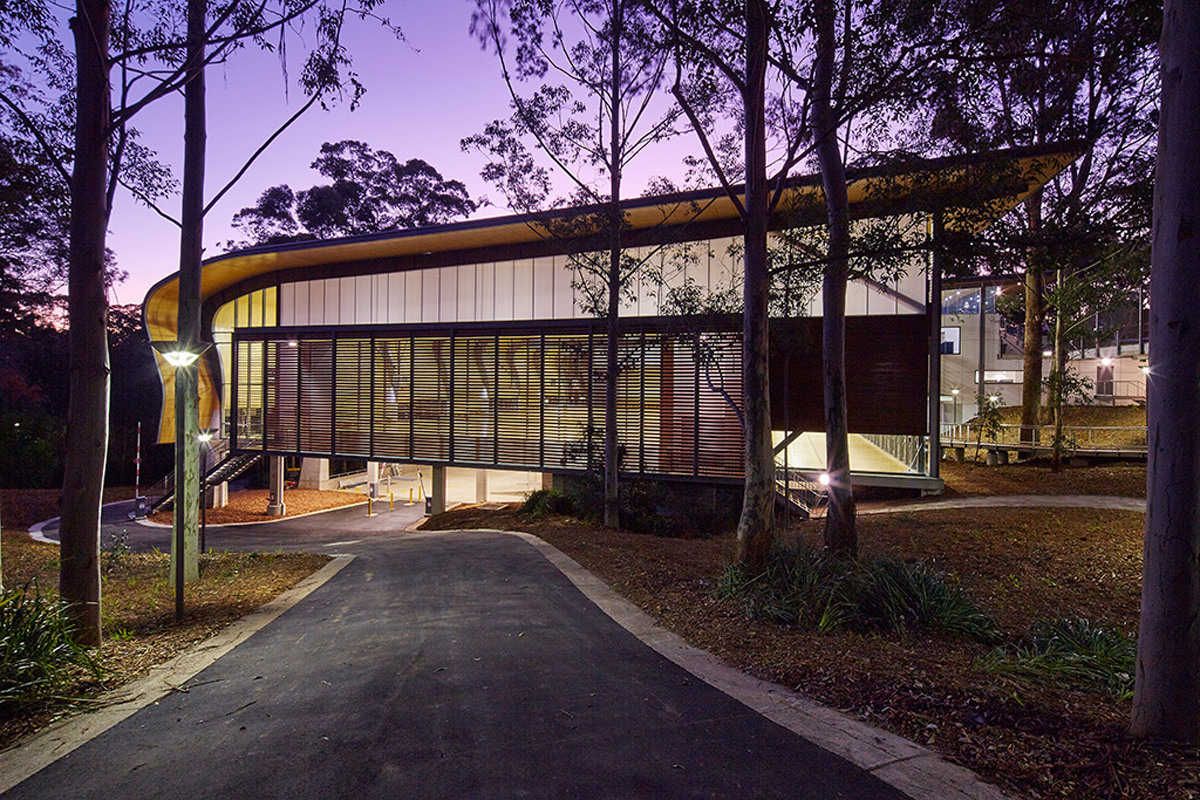 Completed in 2015, the final product is an elegant and fully functional structure that seamlessly blends into the greenery that surrounds it. The building is unique in appearance, with the curved southern end of the building almost curling over the building and transitioning into an extended roof. The roof appears almost disconnected from the rest of the building.

The sports hall features steelwork enriched with A&I Coatings' vitreflon. Vitreflon, a FEVE-based coating, employs Lumiflon FEVE resin technology, which offers a coating longevity and durability. FEVE-based coatings benefit from having exceptional color and gloss retention, in addition to outstanding weatherability, anti-corrosion, and anti-abrasion properties.

Photos courtesy of AJ+C