The Aldar Headquarters building in Abu Dhabi is a 23-story structure that stands in the city's extravagant Al Raha Beach Development. Designed by MZ Architects, the Aldar HQ sports an unconventional circular exterior, making it the first building in the Middle East to feature such a unique structure. Inspiration for the stunning design was drawn from the classic symbolism behind the circle and the sphere. From the beginning of time, a perfect circle has been representative of unity and stability. It is also symbolic of infinity, as the shape has no beginning or end, a literal representation of wholeness and completeness.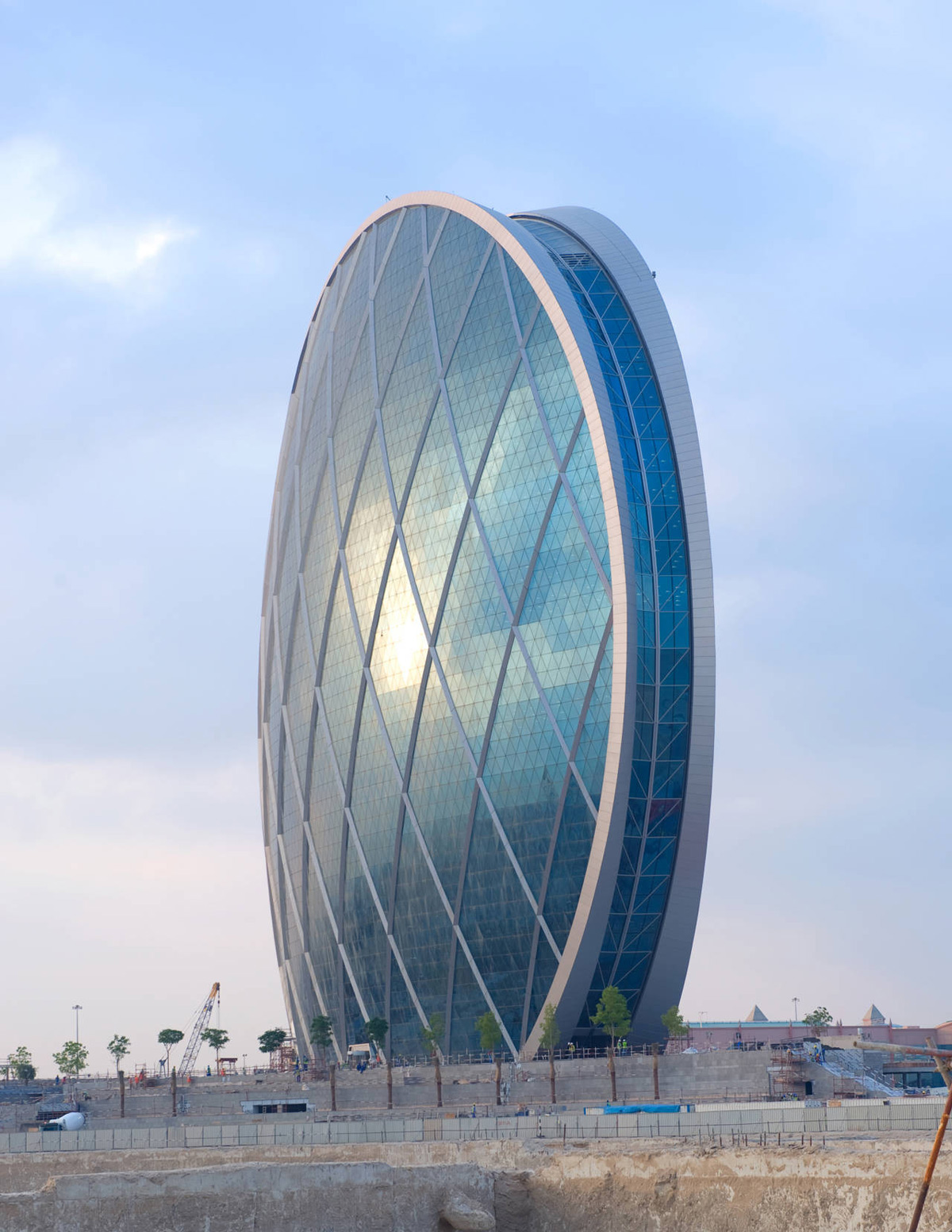 Constructing a circular building presented a challenge in which architects had to find a way to join the façade and the roof since a normal roof structure would not work. Designers found their solution in creating a seam that fused the façade and roof together. The building, which features three facets, has its two primary facets pulled together by a band that is comprised of metal panels and glass. This structural element is the key to creating the building's iconic circular shape.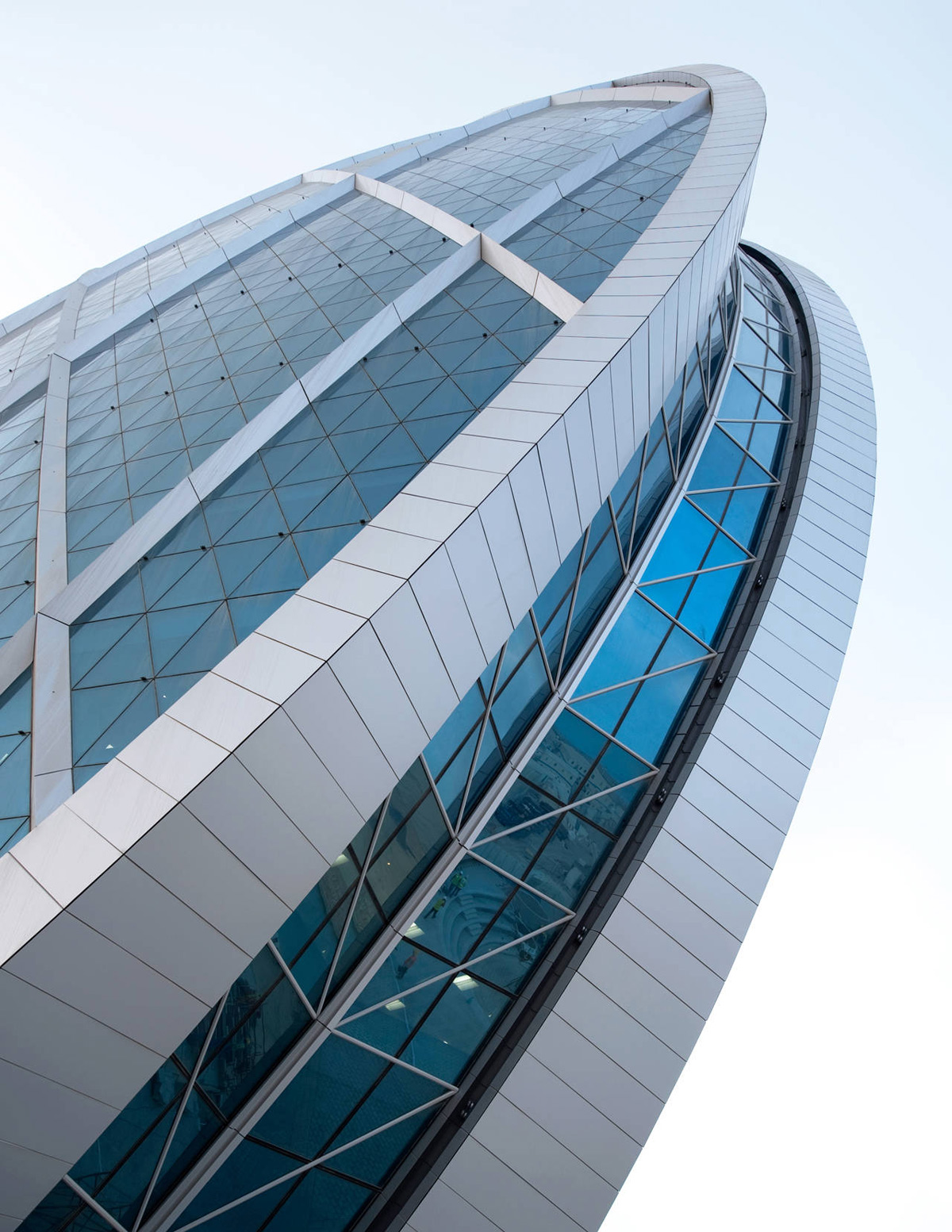 ALPOLIC panels coated with Lumiflon resins and Akzo Nobel's Interpon D3000, a Lumiflon-enriched powder coating, were used for the exterior of the project. Surfaces that are enhanced with Lumiflon FEVE resin technology are offered a multitude of benefits such as durability and outstanding color and gloss retention. Lumiflon-based coatings prove most beneficial to high-exposure structures such as the Aldar headquarters building; its exceptional weatherability properties allow the coatings to remain intact for decades despite constant exposure to UV radiation, salt, and water.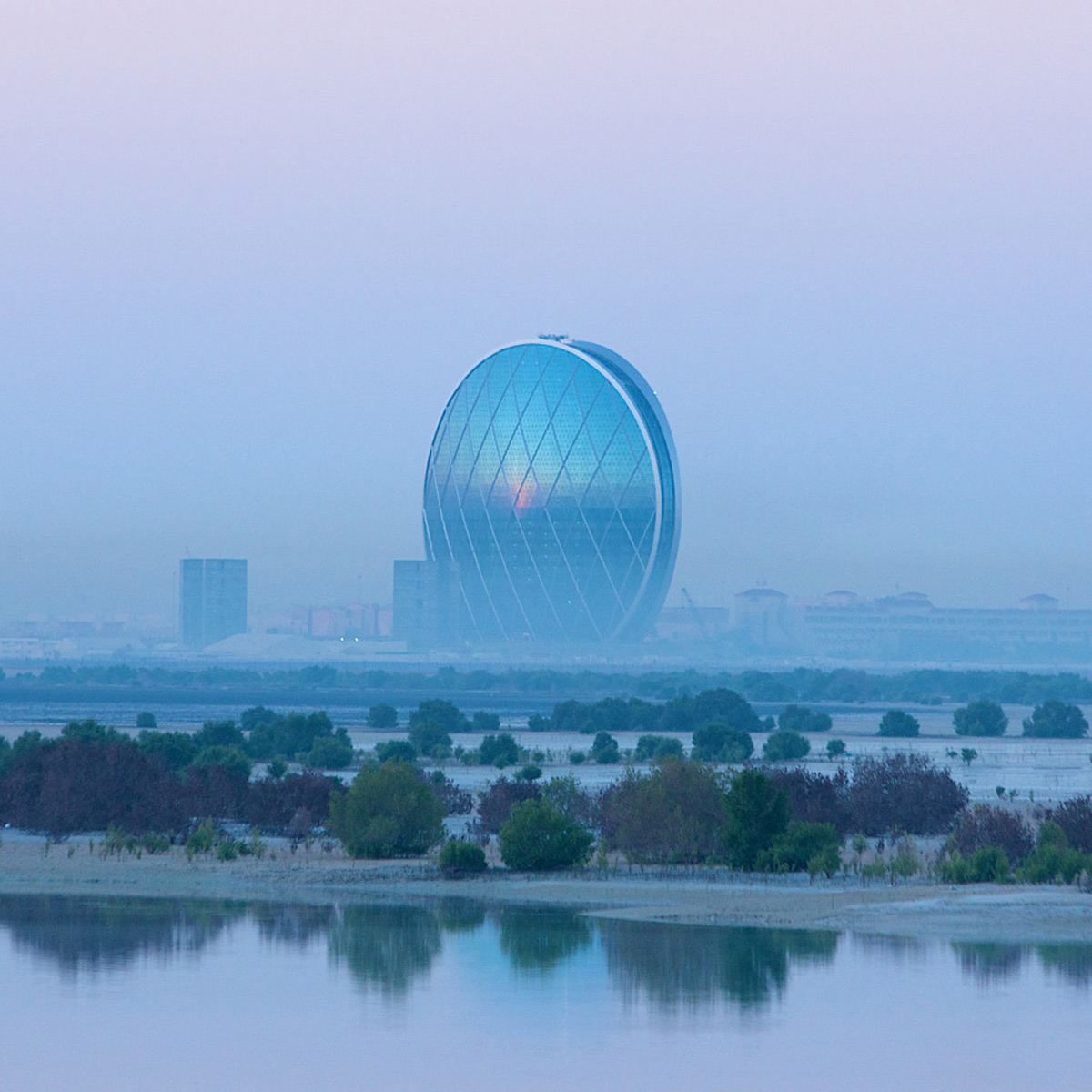 Information courtesy of ArchDaily

Photos courtesy of MZ Architects