The Fleming College's Sutherland Campus in Peterborough, Ontario was originally built in the early 1970s. Established by Ron Thom, Thompson Berwick, and Pratt and Partners, the college's "gateway" was in need of a massive redesign. The main facility, the 76,000 square-foot A-Wing Building, was recently updated by the educational specialists at Gow Hastings Architects.

The initial renovation removed the building's heavy brown aluminum façade so only the steel frame remained. Valerie Gow, partner at Gow Hastings, explained, "This method made the building new again and offers a completely new brand identity for the building at Fleming College."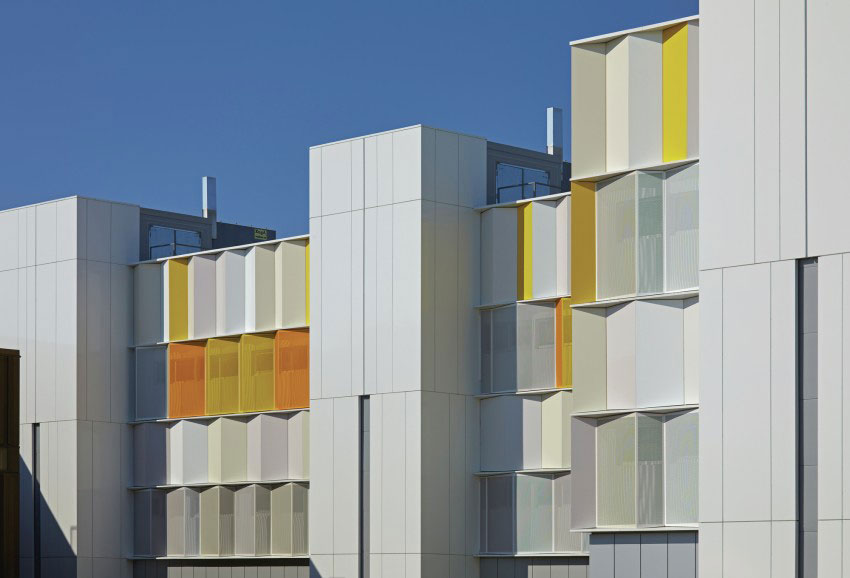 Photography ©Tom Arban

The architects designed a colorful exterior which features bright white and yellow alpolic aluminum composite panels. In fact, the project utilizes seven different ‪ALPOLIC white and yellow finishes, plus Mica Anodic Clear and Charcoal MCM finishes, the representatives at ALPOLIC Americas describe. ‬

The concept for the redesign included a variety of sustainable attributes including daylighting, energy efficient roofing, LED light fixtures, and a series of recycled and repurposed materials throughout. Interestingly, the architects completed these renovations while the building was fully occupied. As with any higher education façade, the architects employed stunning materials to attract new students and faculty for years to come.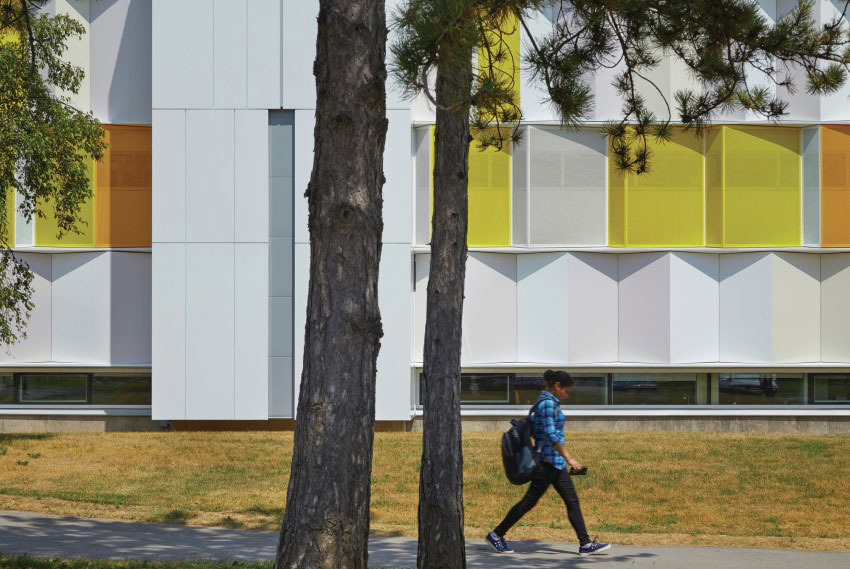 Photography ©Tom Arban

The use of ALPOLIC panels serves as yet another sustainable component because the panels are enriched with Lumiflon FEVE resin technology. metal cladding coated with Lumiflon fluoropolymer technology achieves a plethora of benefits including longer life cycles, reduced costs, higher gloss ranges and unparalleled weatherability.

Photography ©Tom Arban via Architect Magazine
information courtesy of Interior Design Magazine and Architect Magazine