Nestled in a valley between two mountains and the Snoqualmie River, the Mount Si high school campus is a modern educational facility. The design, by NAC Architecture, responds to the natural landscape, elevating the facade to meet flood levels and providing scenic views of the nearby mountains. The design also implements equally collaborative and personalized spaces to provide students with social and learning areas for their individual needs.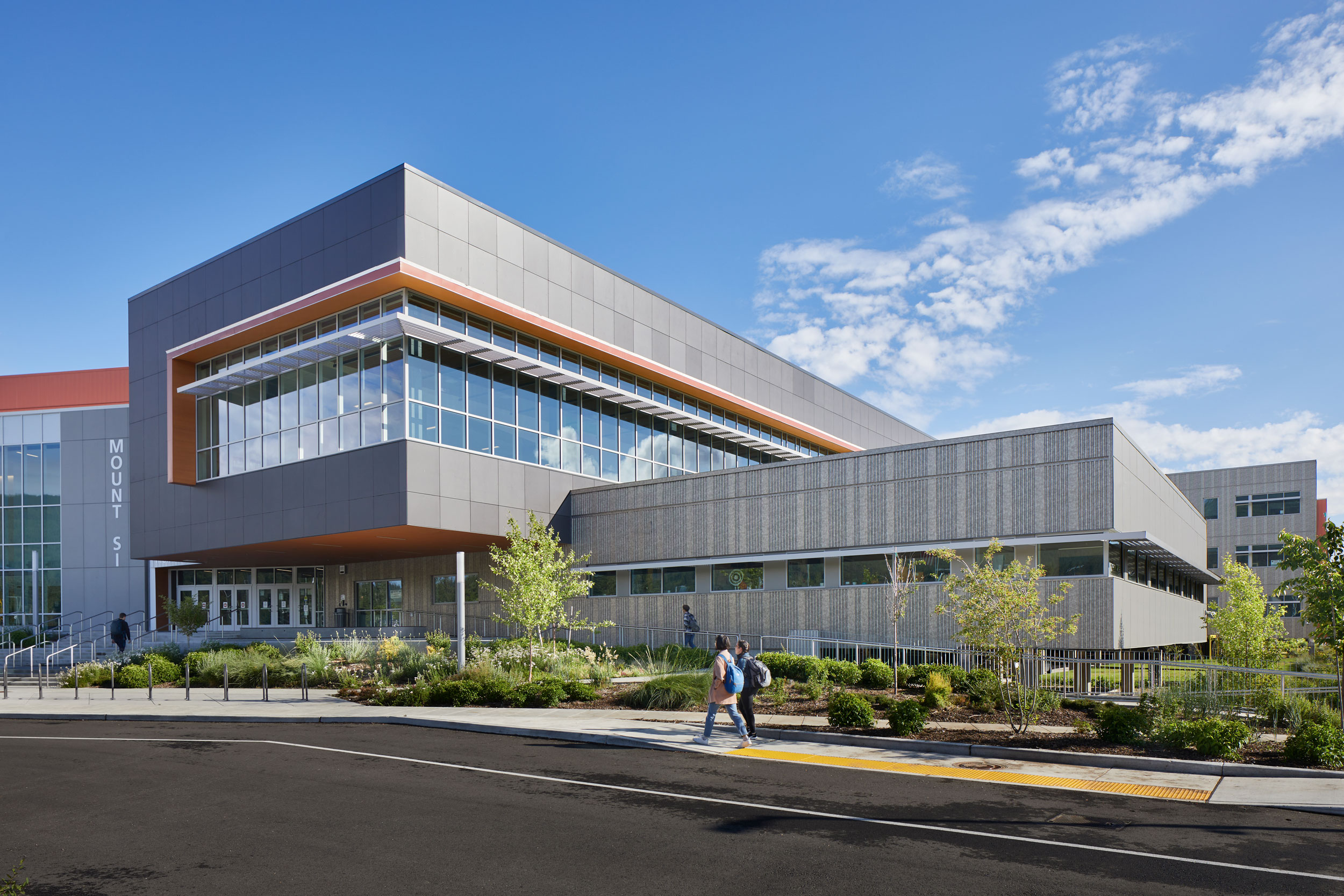 ©Benjamin Benschneider Photography

The school, more comparable to the size of a small community college campus, has seven buildings, each reaching three stories with the ability to accommodate 2,300 students. The school was designed to meet the needs of the students by providing social, study, and gathering spaces throughout. Creating a personal touch, various portions of the design encourage interaction, an essential part of socialization for the young student body.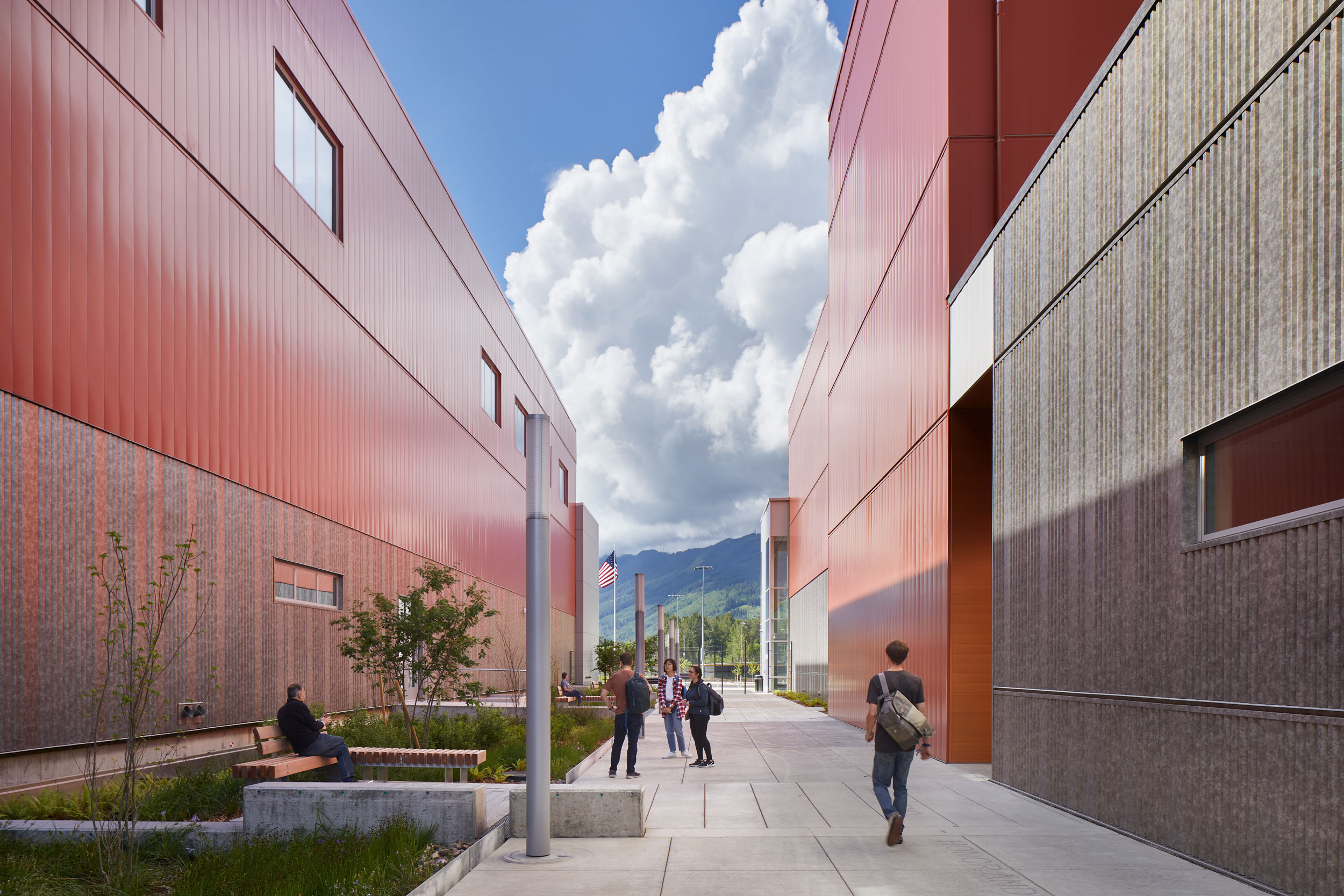 ©Benjamin Benschneider Photography

The school was elevated to account for flooding and allows floodwater to flow throughout the property. In addition, the design intent to lift the school helped create facilities within a smaller ecological footprint. The high school designers purposefully chose complementary materials on the interior and exterior of the campus that fit within the lush landscape of the Cascade Mountain Range.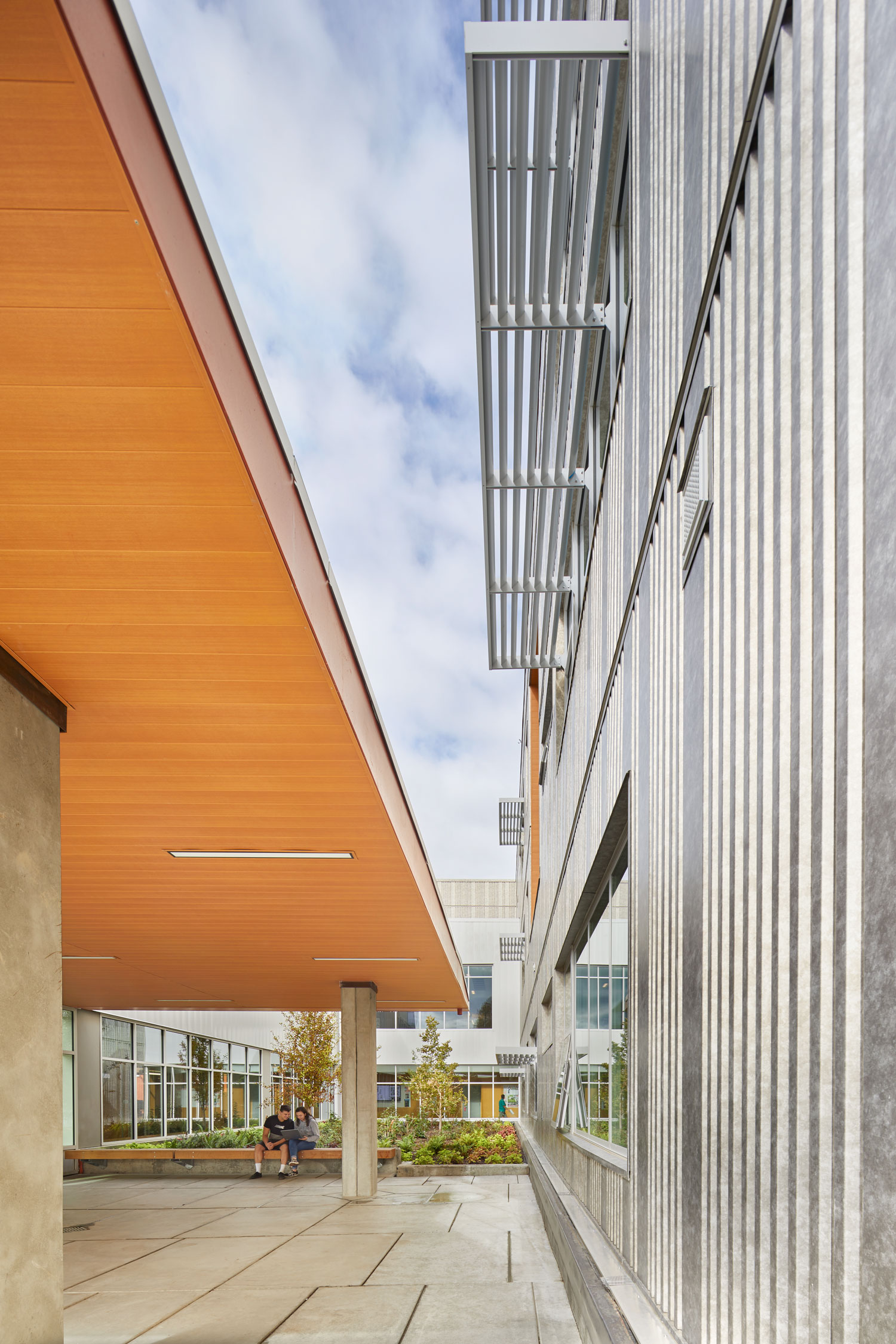 ©Benjamin Benschneider Photography

The architects specified over 100,000 square feet of Pure + Freeform's Mercury Glass Gold finish showcased in a custom corrugated cladding system. Additionally, 30,000 square feet of pure + freeform's Caramel Cedar was utilized on the building's soffits, creating warmth from the wood-like finish.

The Pure + Freeform panels are enriched with Lumiflon FEVE resin technology. Coatings with Lumiflon FEVE resin technology offer benefits that many other coatings do not. The fluoropolymer provides unmatched weatherability, which helps prevent coating degradation. FEVE-based coatings also help reduce lifecycle costs, as their hyper-durability allows a coating to resist degradation in the face of UV radiation, salt, and water for decades.

Photography courtesy of ©Benjamin Benschneider Photography