Back in 2012, the city of Mt. Vernon in Illinois underwent a rebranding initiative. Showcasing the rebrand is the town's vivid water tank which highlights the community's new beginning of reinvention. With the tagline, "Creativity Redefined," the tank is engulfed in a colorful motif.

Mike Cerutti of Coating Solutions LLC explains, "The City of Mt. Vernon knew they wanted to adorn the tank with their new brand. But they went back and forth on the exact design until they found the perfect one." The City of Mt. Vernon chose a series of tested and proven coatings systems by Tnemec Company for both the interior and exterior.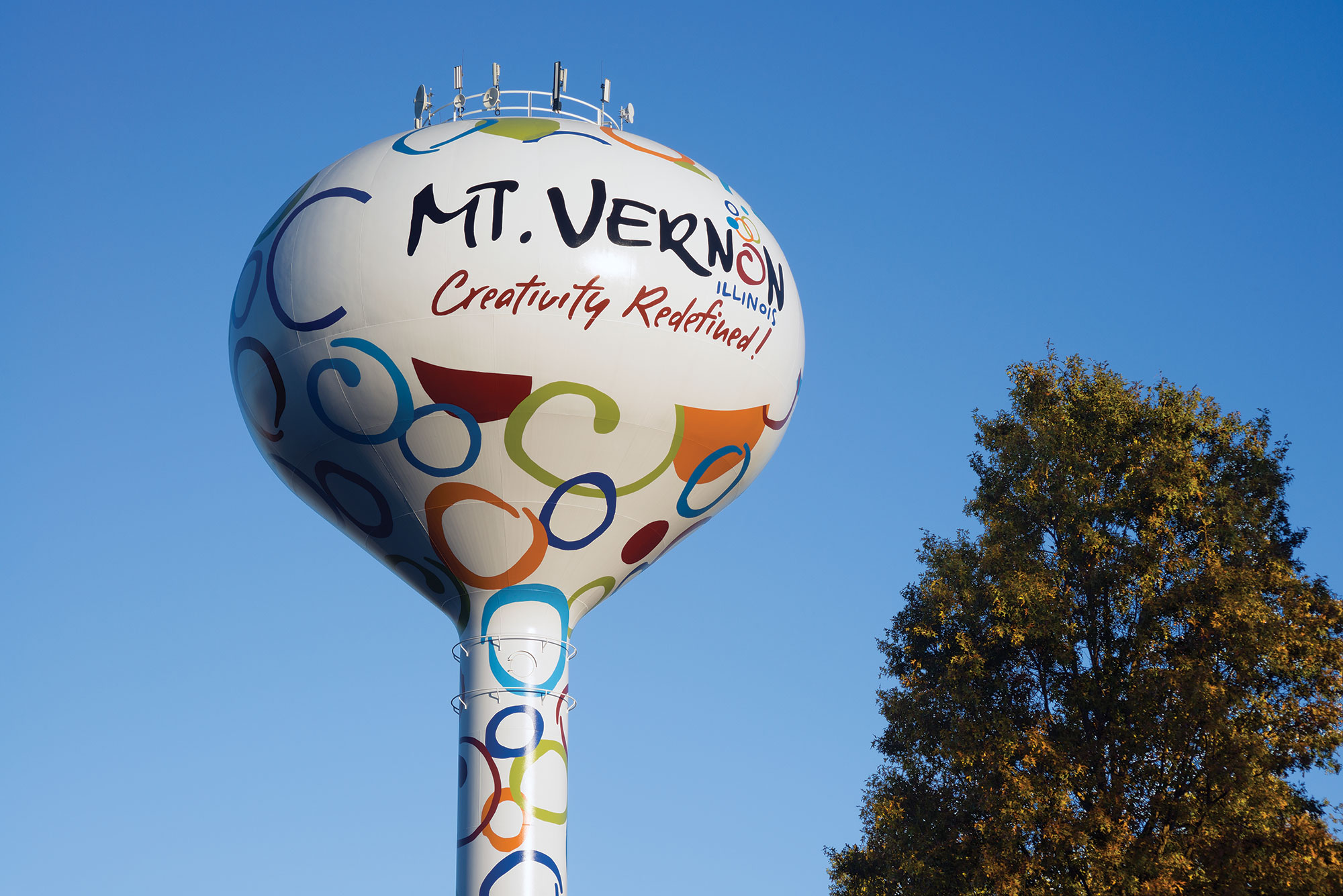 Constructed by CB&I with plated steel on both the interior and exterior, the water tank was shop-primed with Tnemec's zinc-rich urethane, Series 91-H2O Hydro-Zinc. The experts at Tnemec Company describe, "The exterior received an intermediate coat of Series 73 Endura-Shield before the finish coat was applied. The finish coat specified was Series V700 Low VOC Hydroflon—Tnemec's flagship water tank fluoropolymer coating."

HydroFlon, a next-generation, high-performance fluoropolymer, contains Lumiflon FEVE technology, which is a main contributor to the coating system's hyper-durability. Lumiflon FEVE resin provides protection to water tank surfaces, helping to prevent coating degradation at the hands of UV radiation, salt, and water. FEVE-based coatings also offer superior color and gloss retention and anti-corrosion properties that maintain the coating's structural integrity.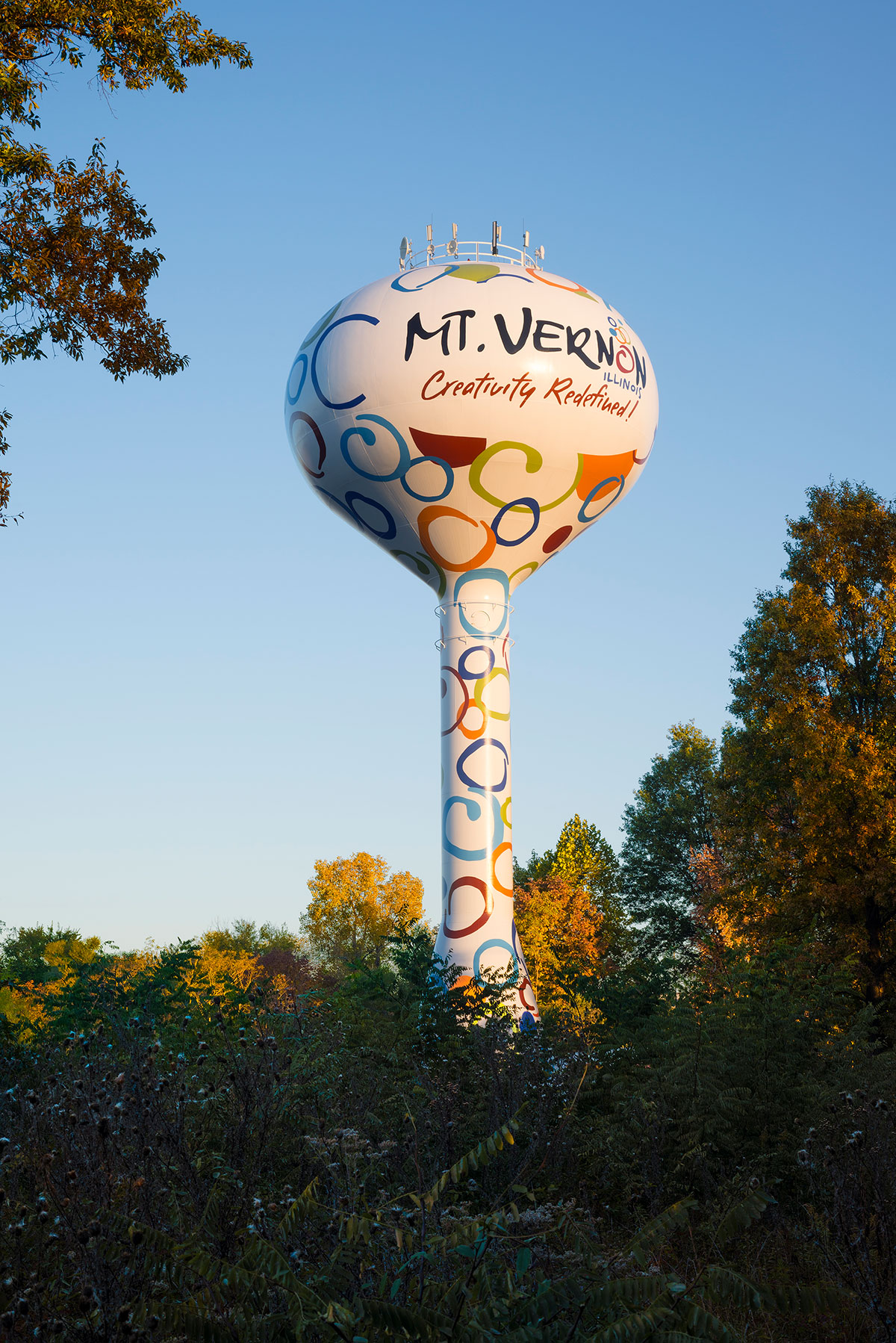 Cerutti further explains, "Series V700 was chosen as the finish coat because of its long-term color and gloss retention and they wanted the tank to look outstanding for years to come. The product meets area VOC regulations and provides extremely long-term maintenance cycles."

The vibrant design was among 200 entries for Tnemec's coveted Tank of the Year award and was awarded the honor in 2013.

information and photography courtesy of Tnemec Company