The original spherical tank was built in 1972 but was in dire need of recoating. As Water and Sewer Director Dan McKinnon describes, "I think most people would agree it's looking a little tired."

The original design featured the world's oceans and continents with large, nine-foot letters spelling out the word "Hamilton," aside a locator. Similar to the original design, the recoat resembles the Earth with a large dot indicating where the city lives on the planet. The newly repainted tank by Tnemec Company, has gained a lot of attention, even submitted for the company's coveted Tank of the Year Award in 2018.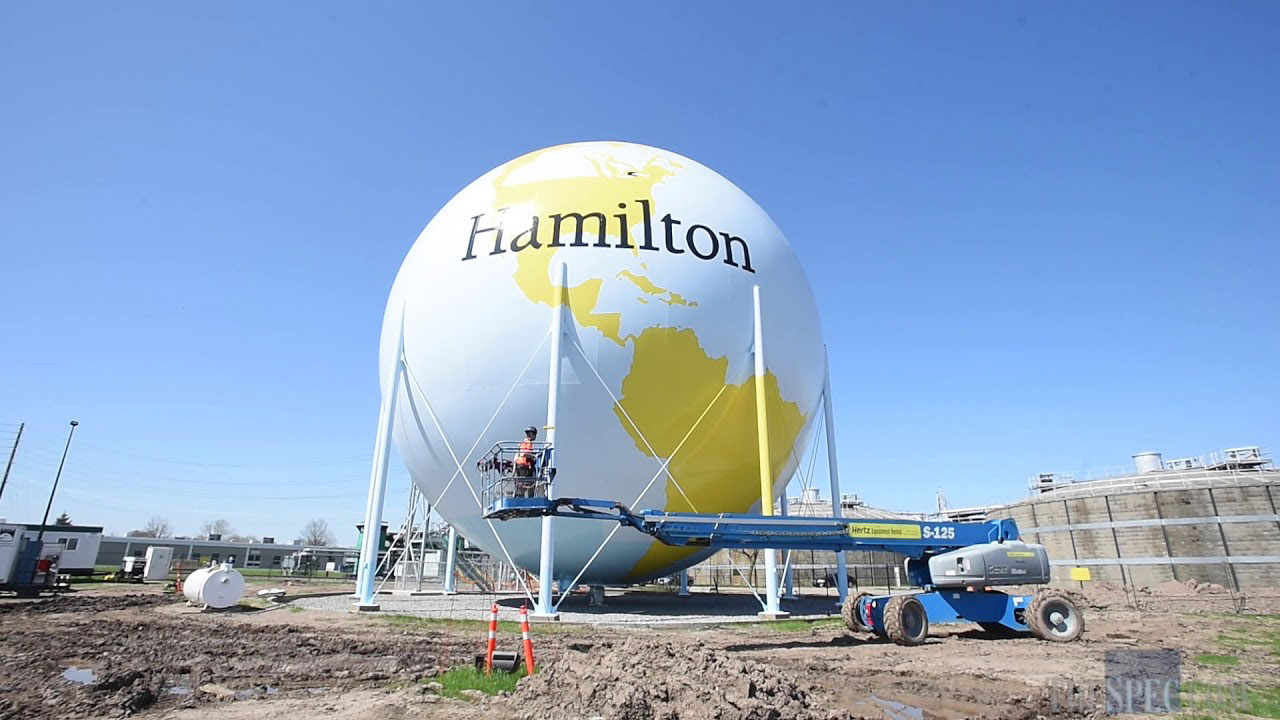 Photography ©The Hamilton Spectator/The Spec

In an article in The Hamilton Spectator/The Spec, the editors describe, "Hamilton's orb was nearly disqualified on a technicality because it is filled with methane captured from sewage treatment — not water, like almost every other tank in the contest, said Tnemec marketing manager Andrew Rogers."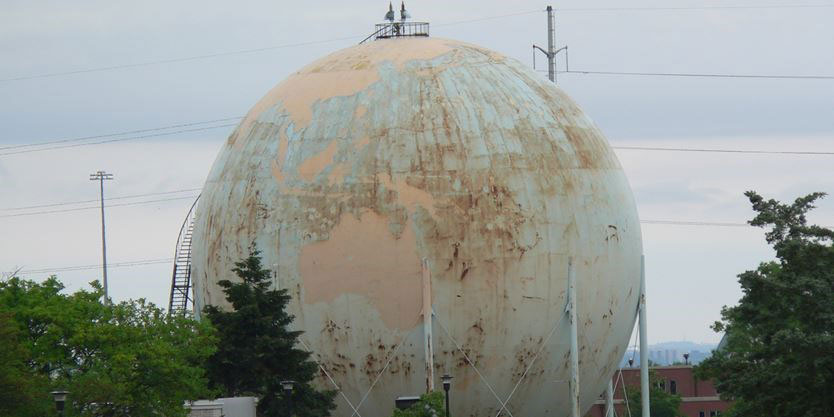 'Tank prior to recoat' Photography ©The Hamilton Spectator/The Spec

Yet, given the tank's usage in the marketplace and its extraordinary design, Tnemec Company opened the competition to include methane tanks as well. As the experts at Tnemec describe, "Although not technically a water storage tank, the methane tank is a common component of wastewater treatment plants and was coated using Tnemec's high-performance fluoropolymer coating, Series V700 Low VOC HydroFlon, for long-lasting protection and aesthetic appeal."

HydroFlon, a next-generation, high-performance fluoropolymer, contains Lumiflon FEVE technology, which is a main contributor to the coating system's hyper-durability. Lumiflon FEVE resin provides protection to water tank surfaces, helping to prevent coating degradation at the hands of UV radiation, salt, and water. FEVE-based coatings also offer superior color and gloss retention and anti-corrosion properties that maintain the coating's structural integrity.