Wahroonga Preparatory School is not a building that can be easily missed. This eye-catching structure lies in Australia, tucked between the St. John's Uniting Church Group. The church group is listed as a significant State Heritage that is protected under the New South Wales government. This particular complex houses all of the original buildings, which are all in pristine condition.

A product of collaboration between GGF Architects and NBRS+Partners, Wahroonga is the result of an expansion plan that was driven by the commonwealth government's Building the Education Revolution (BER) program. The renovation was a response to the school's need for more classrooms, a library, music room and art room. Because of the neighboring State Heritage site, it was important for designers to create an architectural design that would suit the church complex. Additionally, the new building should also add new contemporary architectural elements to the area as a whole.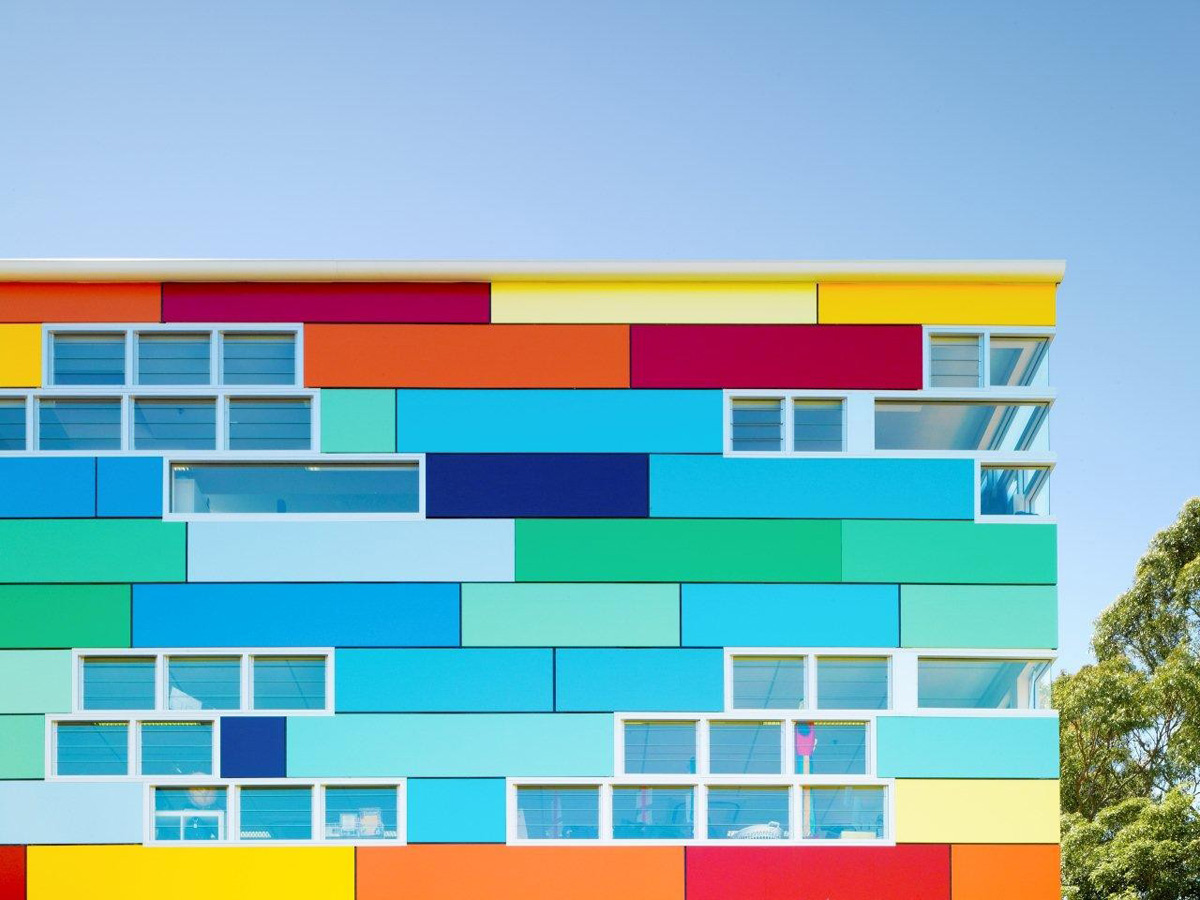 The final product is a gorgeous, rainbow-hued building, which was a modernized rendition of the neighboring church's stained glass windows. Designers looked at each window, selected two colors from each window, and incorporated them into Wahroonga's final architectural design. The building's exterior is a playful arrangement of brightly-colored fiber cement panels. Fairview's Ceramapanel, which was used as Wahroonga's cladding, is a 9mm compressed fiber cement panel that is fortified with A&I Coatings' Vitreflon V700 coating system.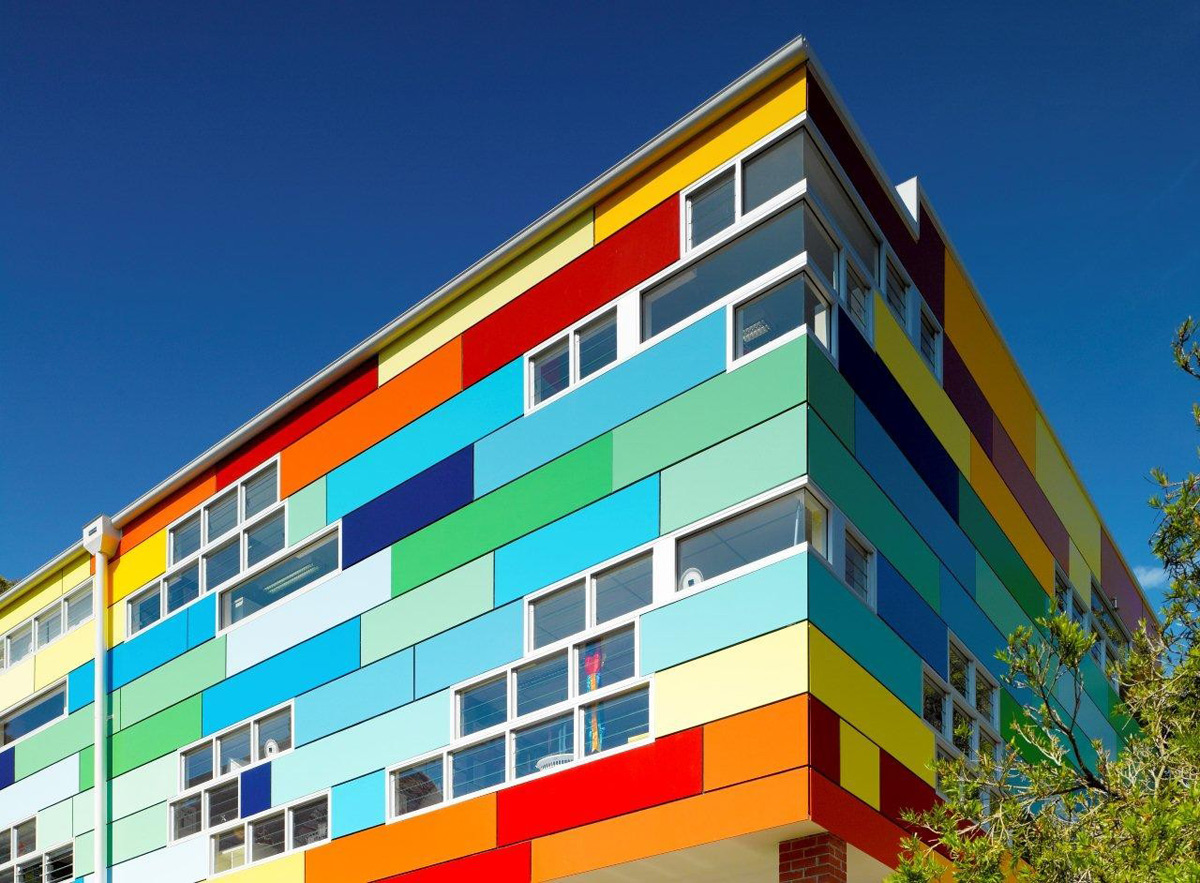 Vitreflon is a Lumiflon-enhanced coating system that offers excellent durability, weatherability, and unparalleled color and gloss retention properties. The Lumiflon FEVE resin technology employed by Vitreflon is what allows a coating to remain intact for decades, despite continuous exposure to UV radiation, salt, water, and other elemental deterrents that directly contribute to coating degradation.

Photos courtesy of ArchDaily