The Adidas flagship store in New York City is the largest store for the brand around the entire globe. Architects at Gensler were tasked with designing a flagship that celebrated creativity and sport, two concepts that helped shape Adidas NYC.

The artistic vision for the flagship was manifested in an open stadium concept, which captured essence of sports culture and the spirit of competition. A concrete tunnel entrance not unlike the gateway to a stadium welcomes customers, and opens into an open concept that feels very much like a training center.

The store is equipped with large screens used for watching games, locker room-themed dressing rooms, and track and field areas where products are tested. The entire architectural experience of the flagship store is a culmination of the thrill of the sport, and the maelstrom of emotions that are typically associated with sports culture.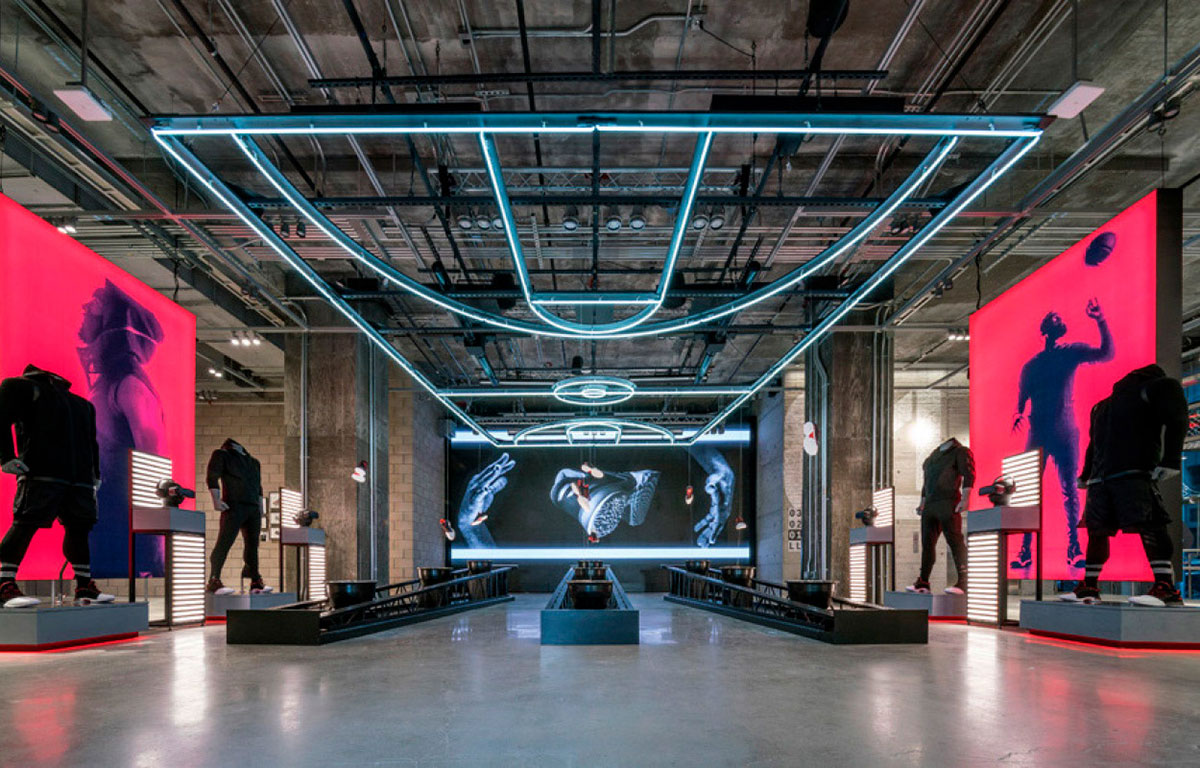 Simon Atkins, brand director for Adidas America, elaborated on the store's stadium concept. He stated, "It's our No. 1 global flagship; it's the best articulation of our brand. When you think about everything that we've been doing to create what's fresh and new about our brand, this is the first physical manifestation of everything that we're about. In terms of size and scale, it's the biggest global store that we've ever had. The best thing that I'm really excited about is the philosophy of stadium, the concept we're talking about today. It's a reflection of the culture of sport through the lens of high school. Think about a high school stadium — the rawness, the concrete, the tunnel entrance when you come in, the stands facing outwards towards our consumer, wall posters and nuances to home and away in our activation zone. It's a real articulation of sport, and that to me is the true reflection of the identity of Adidas."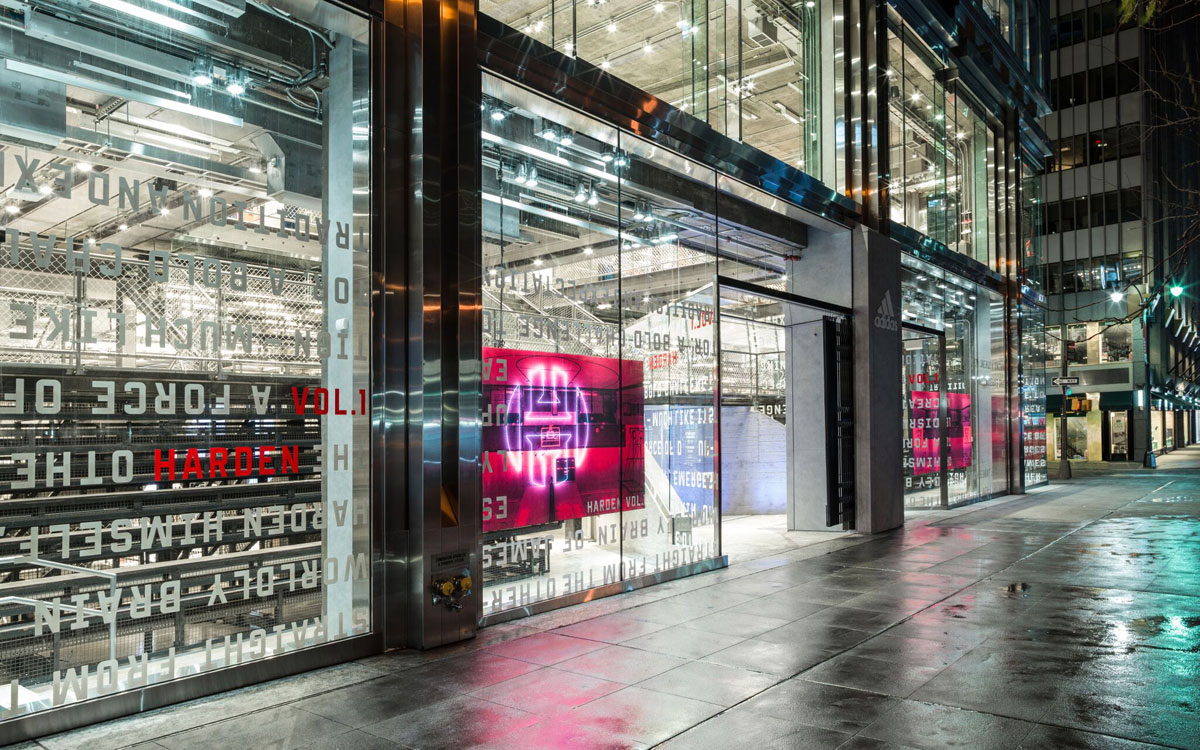 Pure + Freeform aluminum panels were also incorporated in the project, its Urban Cement finish seamlessly blending in with the store's sports stadium theme. The panels, which employ Lumiflon FEVE resin technology, offer longevity and durability. Lumiflon FEVE resin protects architectural surfaces from UV radiation, water, salt, and other elemental deterrents that compromise the structural integrity of a coating, thereby eliminating the need to constantly recoat.

Photos courtesy of Pure + Freeform