The Laurier Brantford YMCA was the collaborative efforts of the YMCA and Wilfrid Laurier University (WLU). The health and wellness facility accommodates both the local community and the students of WLU. The design is meant to evoke three prominent themes—memory, movement and landscape.

"The center revitalizes the city's downtown and creates exciting opportunities for recreation programming," the representatives at CannonDesign describe.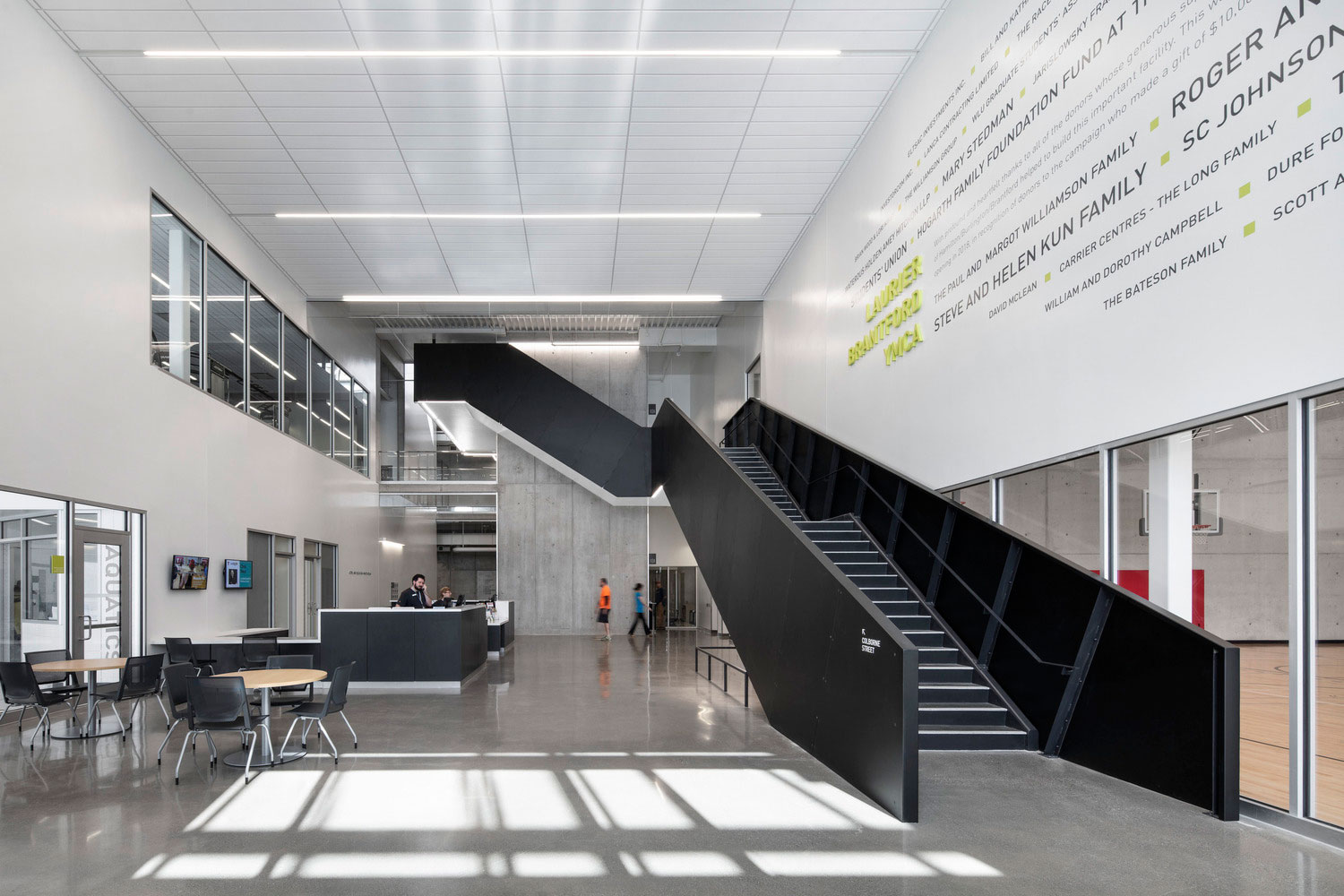 Photography ©Adrian Williams

The new facility thoughtfully replaced a series of vacant houses and was designed within the hilly landscape. The heavy glass exterior allows for an abundance of natural light to penetrate the interior, showing the main corridor of the facility. Within the main corridor there is a prominent staircase, composed of ALPOLIC/fr BSM Matte Black panels. The contrast of the matte black to the clean interior offers a modern juxtaposition.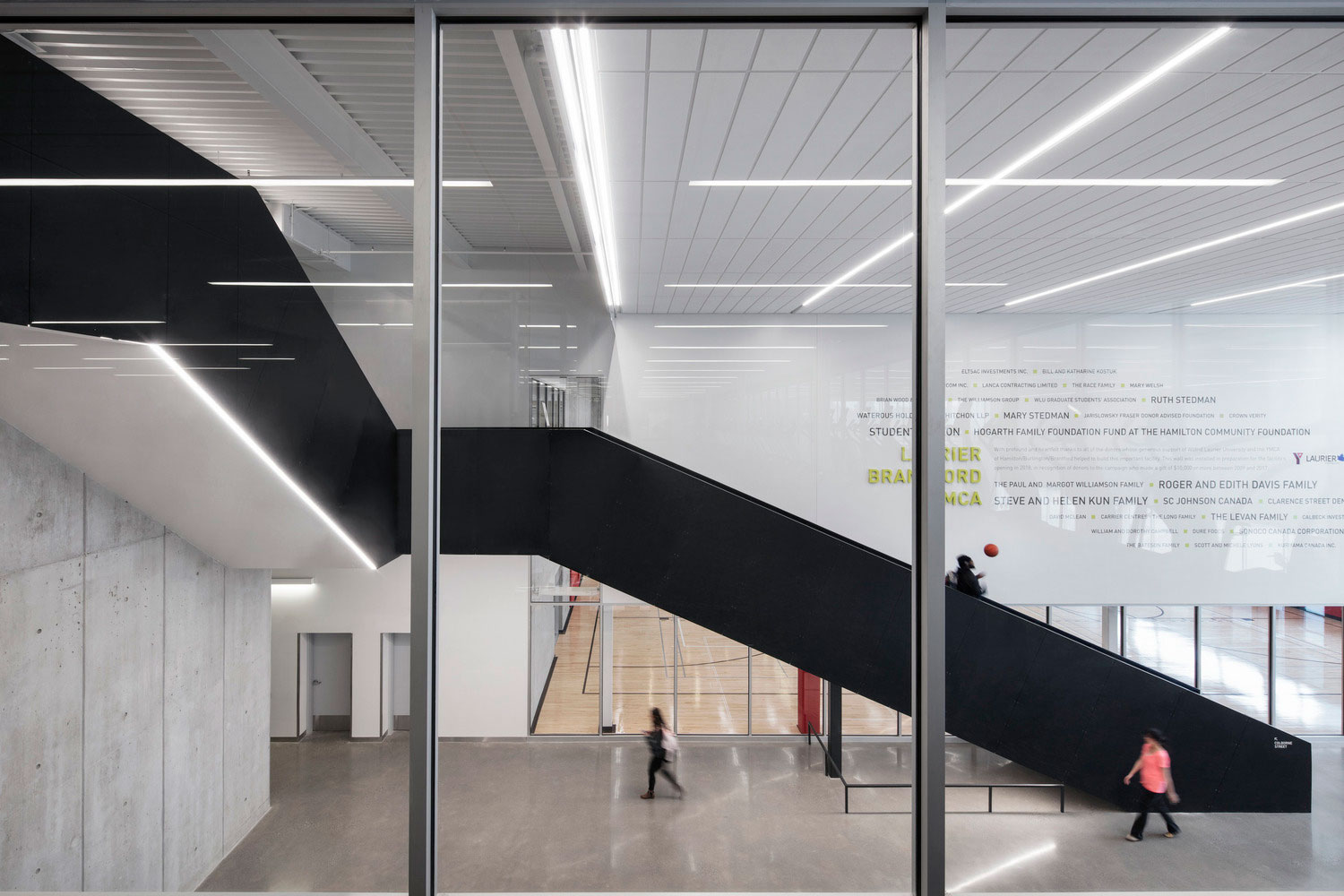 Photography ©Adrian Williams

As the representatives at Exterior Technologies Group explain, "ALPOLIC's matte finishes draw from the inspiration of the landscape surrounding the projects they're featured in—connecting architecture and nature."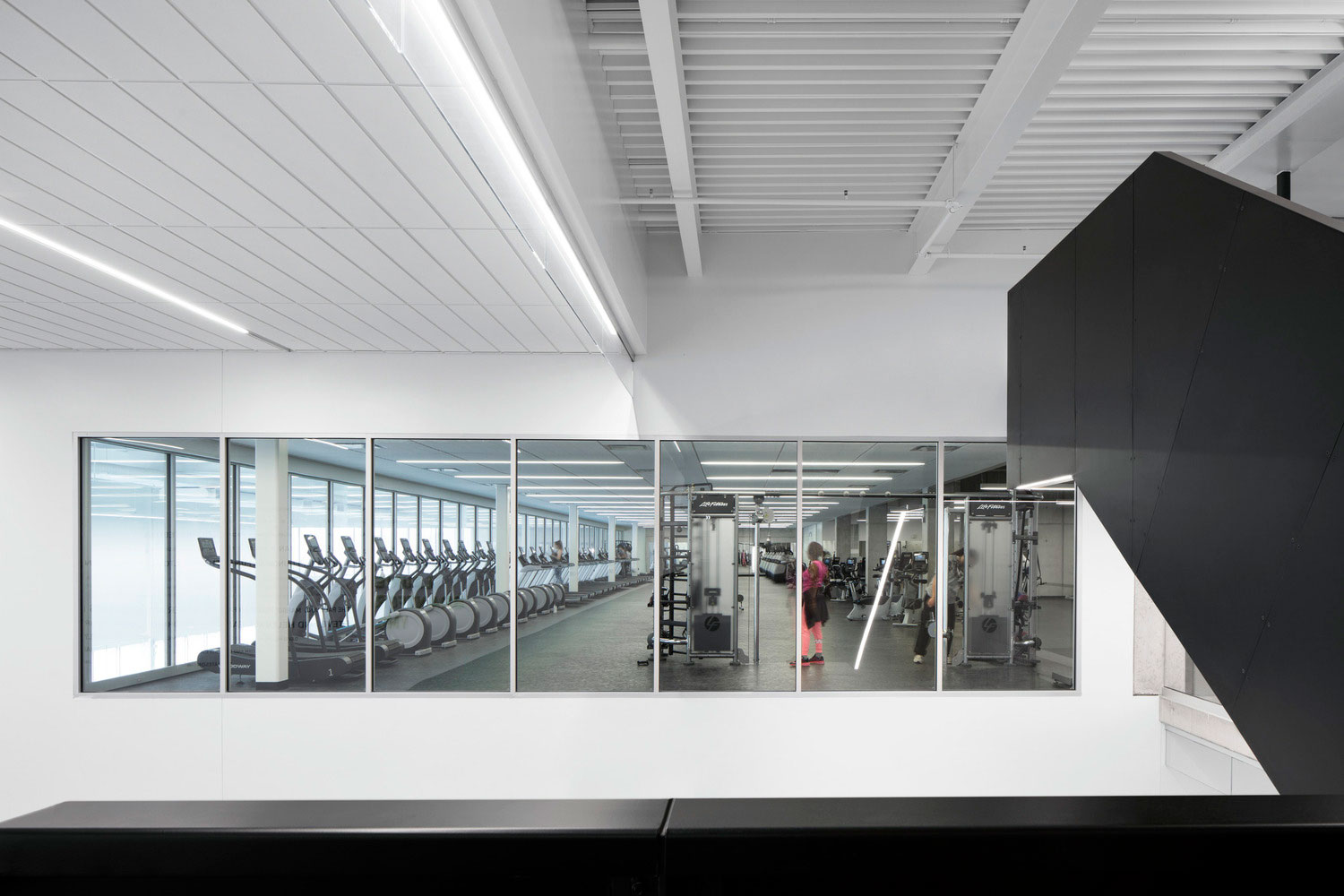 Photography ©Adrian Williams

The exterior ALPOLIC panels are enriched with Lumiflon FEVE resin technology. Metal cladding coated with Lumiflon fluoropolymer technology achieves a plethora of benefits including longer life cycles, reduced costs, higher gloss ranges and unparalleled weatherability.

information courtesy of Exterior Technologies Group
Photography courtesy of Adrian Williams