In 2017, tech company Expensify expanded to Portland, OR, settling in downtown Portland's National Landmark First National Bank building. The change of scenery required an office look that not only reflected the company's humble beginnings working out of coffee shops but also conveyed the journey the company has made during its lifetime. Architects at ZGF were challenged with creating a design that spoke to Expensify's brand image and needs in addition to the historical importance of the building the office was living in.
"Our approach was not to mimic but to adapt and embellish, drawing from original elements but using contemporary details," explains ZGF's Alan Gerencer of the Expensify Portland office.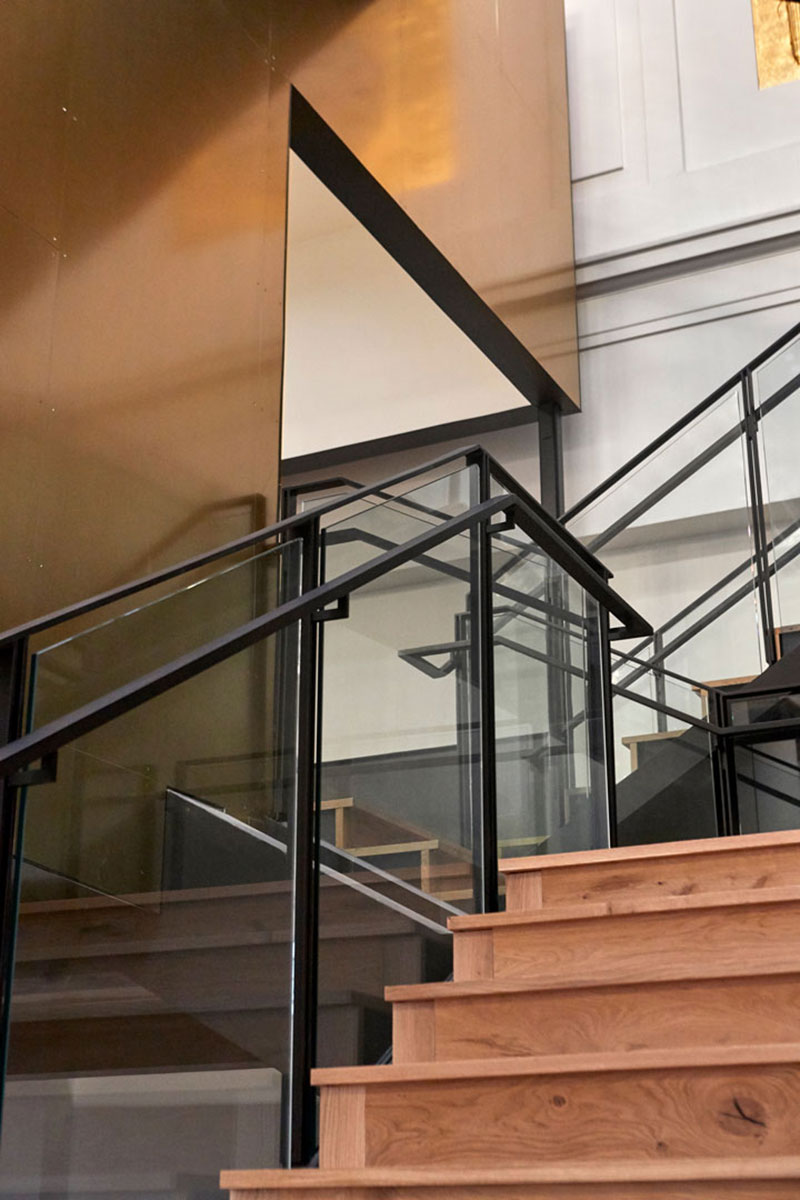 The new office, which serves as a display of Expensify's "choose-your-own-adventure" work setting, is a sleek and contemporary design balanced with the grandiose design of the National Landmark First National Bank building. The building features 3mm aluminum panels from Pure + Freeform in Hampton Brass, further elevating the office's unique aesthetic. The panels are coated with Lumiflon FEVE resin.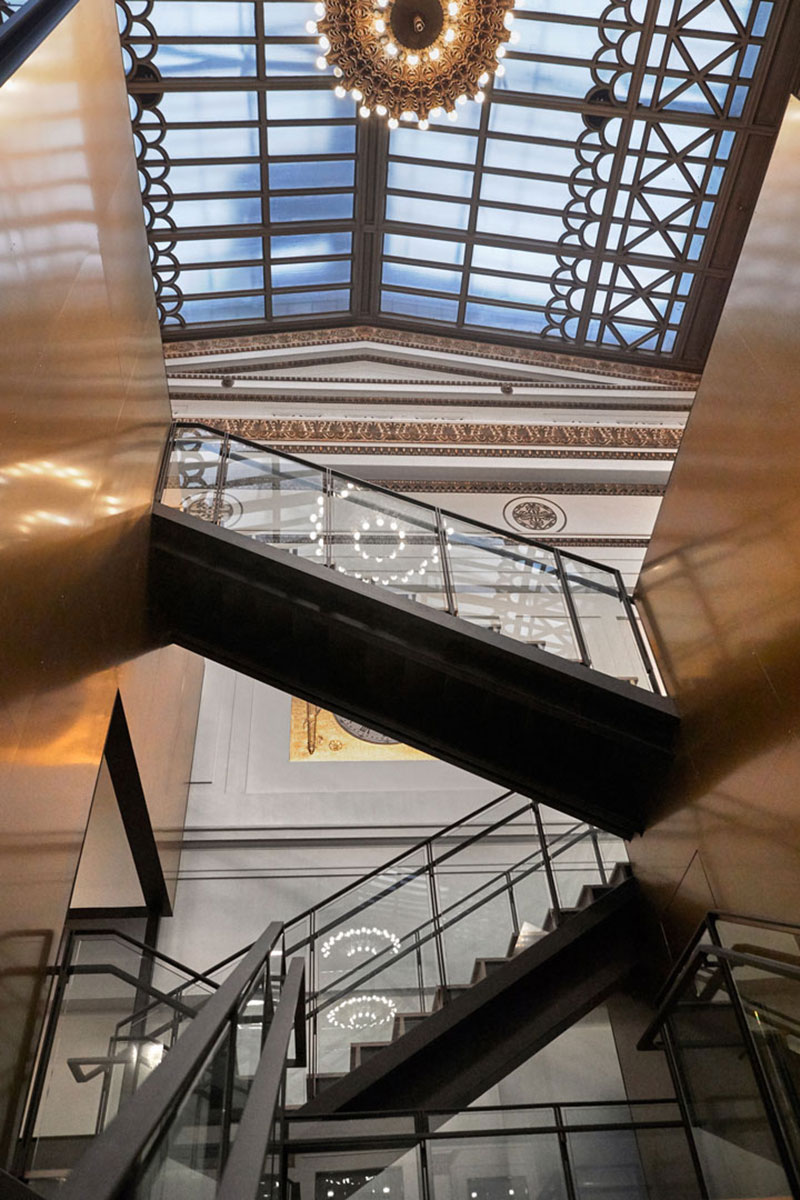 Architectural coatings that utilize Lumiflon FEVE resin benefit from the advanced coatings formulation which provides durability and longevity. Surfaces enhanced with FEVE-based fluoropolymers showcase superior color and gloss retention and weatherability, preventing chalking, fading and other signs of coating degradation at the hands of UV radiation, salt, and moisture. These advanced coatings are also corrosion-resistant, which will not just keep the coatings intact for extended periods of time but will also keep the appearance of the office in excellent condition for decades.
The Expensify Office has won a number of awards, including the 2018 ENR Northwest, Best Interiors/Tenant Improvement, the 2018 IIDA Oregon, Juror's Choice, and the 2018 IIDA Oregon, Best in Corporate Category.

Photos courtesy of Pure + Freeform