University of Western Australia's world-class Business School was designed by Woods Bagot Architects in Perth, Australia. The nearly 162,000 square-foot building sits at the southern entrance of Western Australia's oldest university.

Originally, prior to the building's construction, students were required to take business classes across the Crawley Campus, now the classes are housed within a single facility. As the architects at Woods Bagot describe, "… [the building] includes formal and informal IT-enabled learning environments that support project-based learning and encourage collaboration. The provision of a cafe, service centers, study carrels and syndicate rooms enable seamless process to learning and extended hours of activity."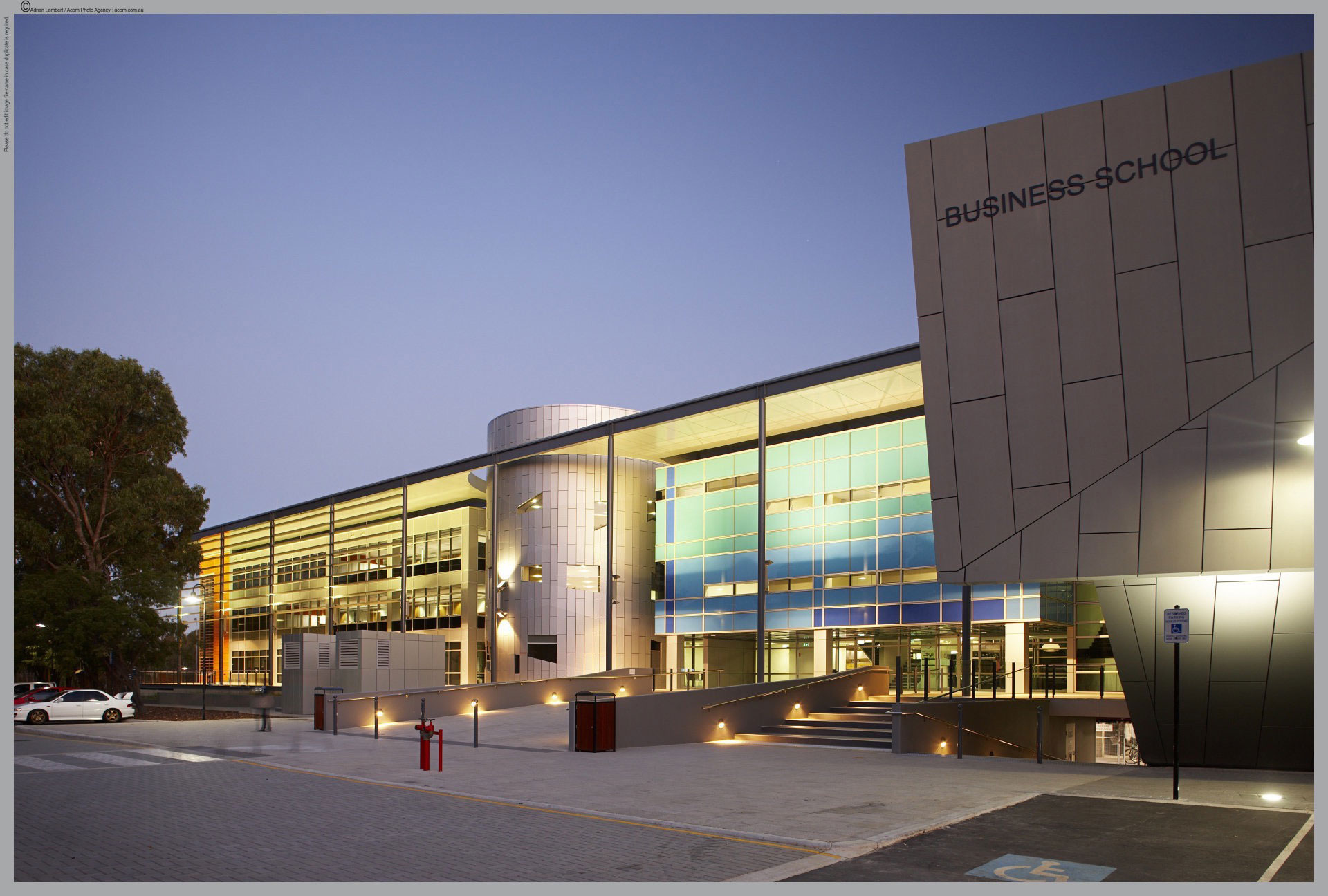 ©Woods Bagot

As with newer educational developments there is an emphasis on collaborative spaces at the new Business School. These spaces are meant to promote and encourage interactions between undergraduate, PHD students and faculty.

The impressive façade has a variety of intricately fabricated geometric shapes. One of the most interesting configurations on the façade is the portion that is clad and then custom perforated in unique shapes to offer students and staff views to the outside.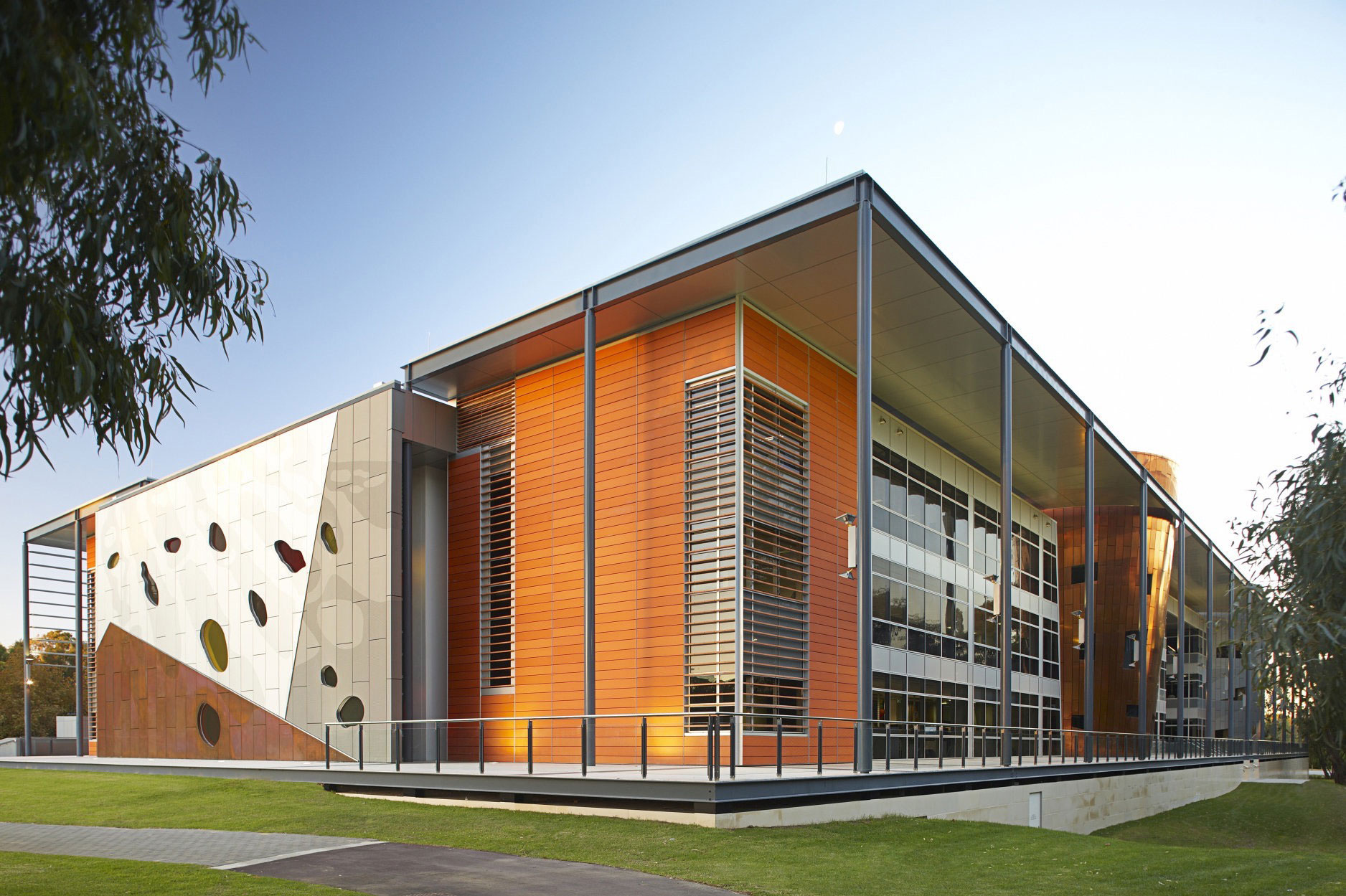 ©Woods Bagot

As the manufacturers at ALPOLIC describe, "…numerous panels were perforated, and large geometric shapes were cut out to allow natural light to penetrate an otherwise opaque exterior. The perforation resembles shadowing, complementing the obscurely shaped circular cuts."

The project is clad in over 50,000 square-feet of ALPOLIC/fr panels in a variety of finishes including; Zinc, Silver Metallic, and Dark Grey Metallic. The ALPOLIC/fr panels are enhanced with Lumiflon FEVE resin. Metal cladding coated with Lumiflon fluoropolymer technology achieves a plethora of benefits including longer life cycles, reduced costs, higher gloss ranges and unparalleled weatherability.

information and photography courtesy of ©Woods Bagot Architects