Fornebuporten is an urban cluster of residential and commercial space on the former site of the Oslo airport. The stunning design was the collaborative efforts of Dark Arkitekter and Zinc Interior Architects, who designed the complex as two large volumes.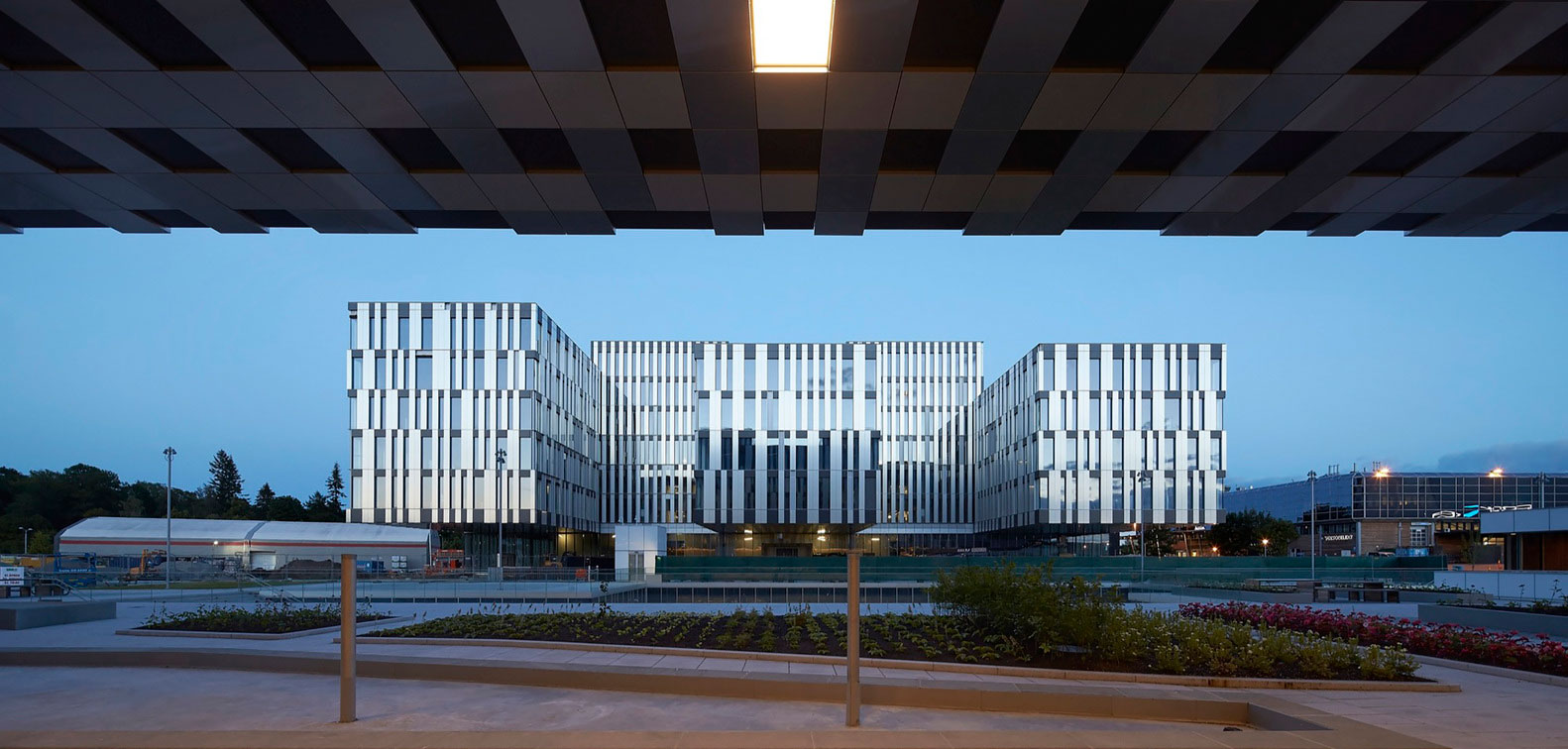 ©Hufton + Crow Photography

Between the two distinct volumes lies a plaza, built for "public openness" as the architects describe. The complex features massive urban spaces designed for not only the residents and employees but future commuters as well. The space features cafes, bakeries, gardens, restaurants and retail.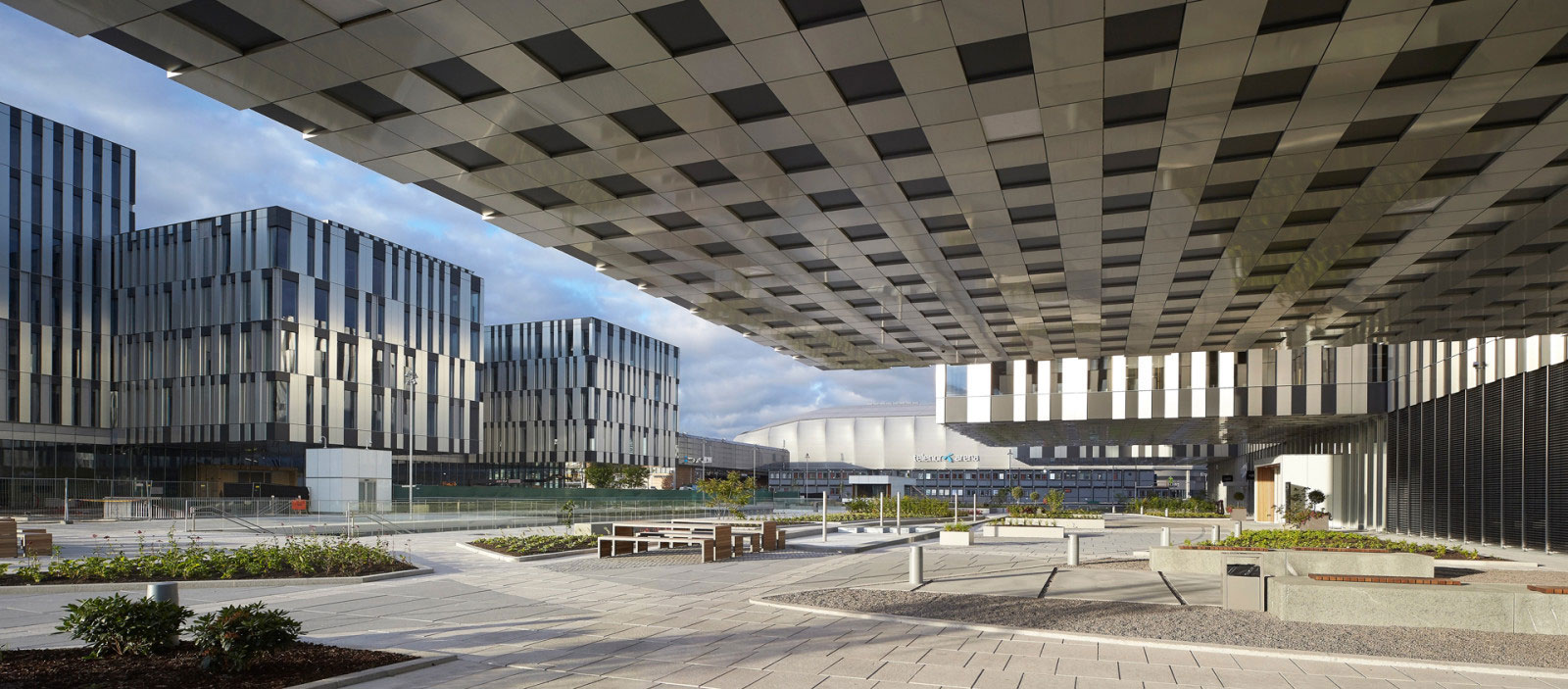 ©Hufton + Crow Photography

The extraordinary cantilevered facades employ an intricate pattern of Alucobond PLUS naturAL Brushed and Dark Grey Metallic panels. The architects describe, "The underside of the hovering volumes is a playful checkered cladding—the result of the folding of the building's facades under the cantilevers."

Meant to resemble an oil rig, the buildings offer a distinct and attractive look to the city. Hoping to produce a sort of epicenter, the buildings contribute to the founding of Fornebu as a city district. The architects further explain, "[Fornebuporten] improves both the quality of life of its inhabitants and makes those who daily work at Fornebuporten more integrated with the city itself."

The Alucobond PLUS naturAL Brushed finish boasts a Lumiflon FEVE resin topcoat. The topcoat allows for unparalleled gloss and color retention and also prevents against both chalking and fading. Additionally, the use of a high-performance fluoropolymer topcoat will ensure protection against elemental deterrents that contribute to degradation.

As representatives at Alucobond state, "The aluminum cladding offers a modern elegance, fitting for the area's intent."

Photography ©Hufton + Crow Photography courtesy of Alucobond + Arch Daily