Las Vegas is known as America's playground, a brightly lit oasis in the midst of the Mojave Desert. Following WWII, Las Vegas has become the home of countless world-famous casinos, resorts, hotels, and entertainment venues. The rise of these industries in Las Vegas has rightfully-earned it the title of "Entertainment Capital of the World." One attraction, the High Roller, emerged as the world's tallest observation wheel at 550 feet.

The High Roller was officially opened to the public in March 2014, and towered over the east end of the Linq Promenade. This particular section of the promenade was a pedestrian mall that was made up of 40 shops and restaurants, a concert venue, a bowling alley, and a classic car museum. The other end is occupied by the Linq Hotel and Casino, which was opened in October of 2014.

The promenade was part of a $230 million redevelopment project that was the work of Klai Juba Wald Architects and the fabricators at Engineered Wall Systems, Inc., whose intentions were to produce an architectural structure that would not only anchor the pathway between both ends, but also create a world of new possibilities. This vision was realized with the usage of ALPOLIC aluminum composite panels, which were applied to create a cohesive aesthetic, both complex and visually stunning.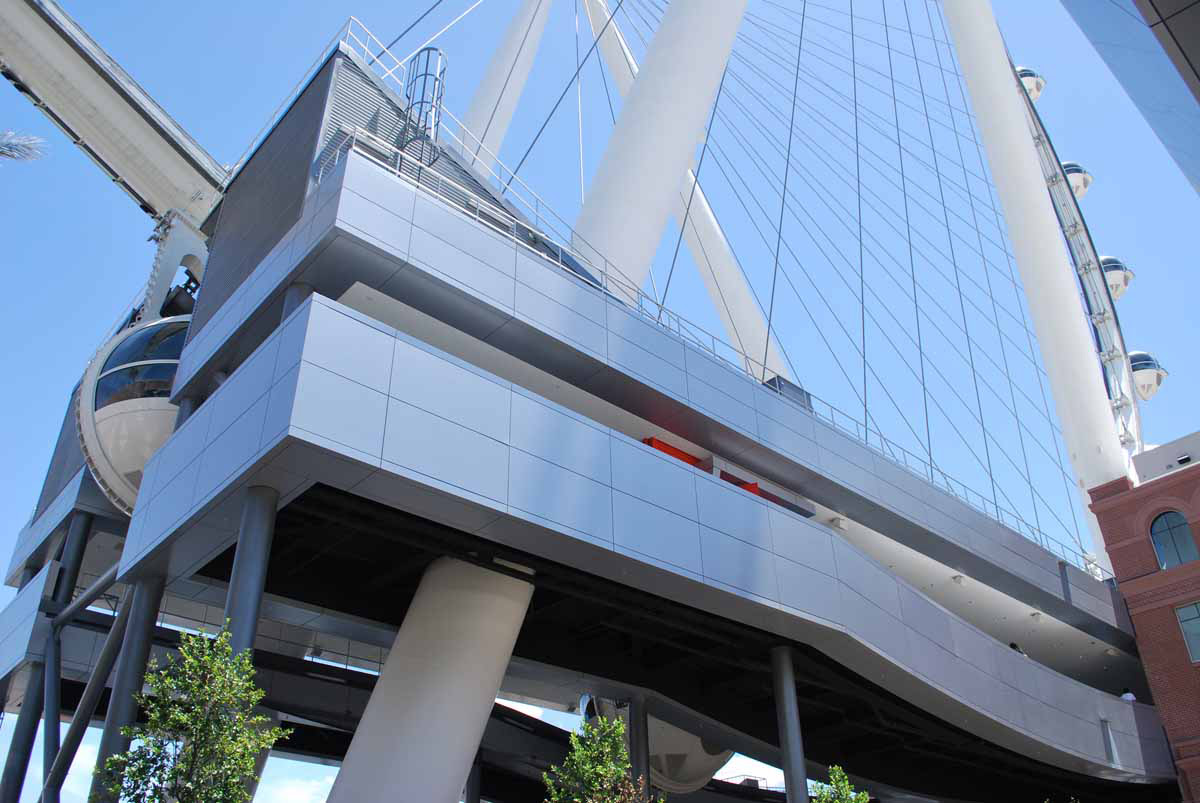 ALPOLIC®/FR in SMX Silver Metallic, MCU Mica Champagne, and OPT Mica Platinum can be spotted on the Wheel platform where people wait to ride the High Roller and throughout the Linq Hotel, such as the canopies that made up the hotel's porte-cochère entrance, some of which features an oculus opening. The roof deck over the Linq's entrance, comprised of a central cylindrical column of LED lights suspended between the deck and the overhead canopy, is regarded as one of the hotel's most eye-catching details. Both the deck and overhead canopy are enveloped in the ACM and were fabricated to give off the appearance of a waterspout forming over ocean waves.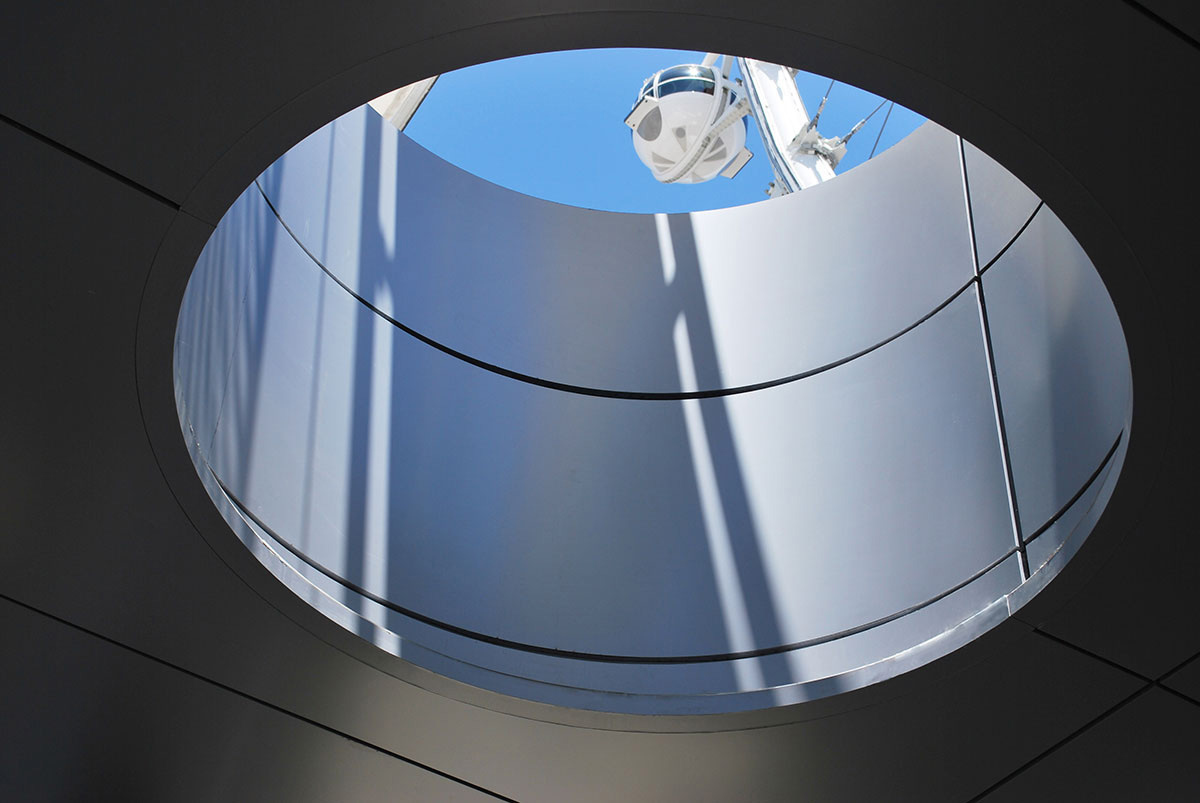 To ensure that the ACM remains in pristine condition, the panels were coated with a coating system that was enriched with Lumiflon FEVE resin. FEVE-based fluoropolymers offer excellent weatherability, durability, and color and gloss retention, which makes it ideal for a high-profile project that constantly faces UV radiation, water, and other elemental deterrents.

Information and photos courtesy of ALPOLIC and Engineered Wall Systems