Las Vegas is an upbeat city that exudes a nearly uncontrollable, vibrant energy whose magic spark draws in visitors from all four corners of the world to marvel at the sights and sounds of the resort city. America's Playground sits in the middle of the Mojave Desert, an oasis to those who visit. The most attractive display for tourists is the famous Las Vegas Strip, which is jam-packed with resort hotels and casinos. This stretch of land is home for the world's largest casinos, resorts, and hotels.
Among the extravagant sites lies the Excalibur Hotel and Casino, which was one of the first themed casinos on the Strip. The medieval-themed casino was originally completed in 1990, where it started a rapidly growing trend of luxurious buildings that popped up along the Strip. This trend pushed architects and businesses to develop buildings that were grandiose and unique, ideal for an attraction like the Strip.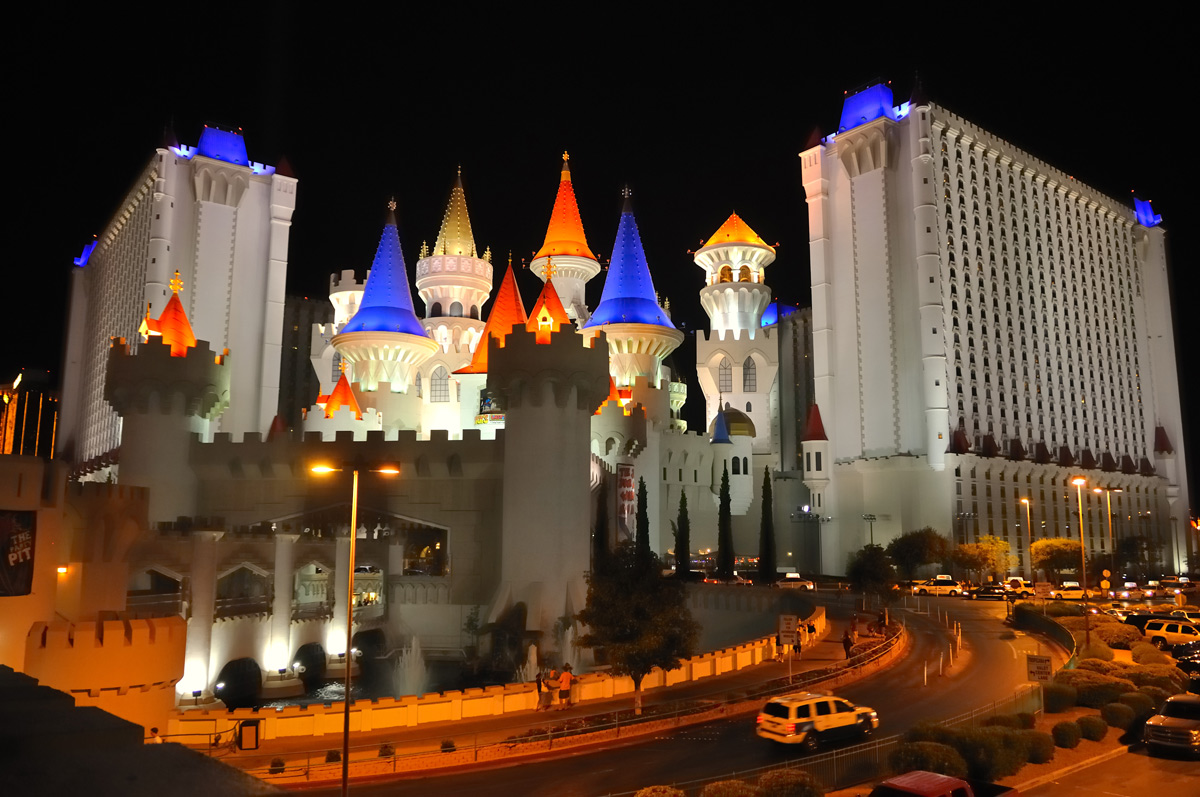 The original plan for Excalibur Casino was for the castle's turrets to be recoated every three to four years; however, the long-term costs of maintaining Excalibur's exterior coatings would grow astronomically. Veldon Simpson, of Veldon-Simpson Architect, Inc., who was commissioned for a site renovation in 2000, searched for a coating system that could not only withstand the intense conditions of the Mojave Desert, but also retain the gloss and vibrant color of the casino.
Simpson's short quest for a suitable coating system ended when Tnemec's Series 1070 Fluoronar was chosen for the job. The premier coating system contains Lumiflon FEVE resin technology, which allows the coating to remain intact for an extended period of time, eliminating the need to recoat the turrets every three to four years. The fluoropolymer protects Excalibur's turrets from UV radiation, water, sand, and other elemental deterrents that contribute to coating degradation. Fluoronar, with Lumiflon FEVE resin's hyper-durable nature, provides the Excalibur Casino with a long-lasting, high performance coating system. The system greatly reduces the overall life cycle costs of maintaining the casino's lavish exterior.
Photo by Greater Las Vegas Hotels